The world is an ever-changing place and places rarely ever look the same from years ago. Just think of some of your favorite locations from childhood and how much they've changed. Well, here we have a collection of before and after photographs of locations throughout the world. Some of them are photos with over 100 years of time passed. This list will blow your mind with how different things look in just 100 years or so. Stick around for #16 & #8  – they're a doozy!
30. Boeing Red Barn, Seattle, Washington, 1917 – 2017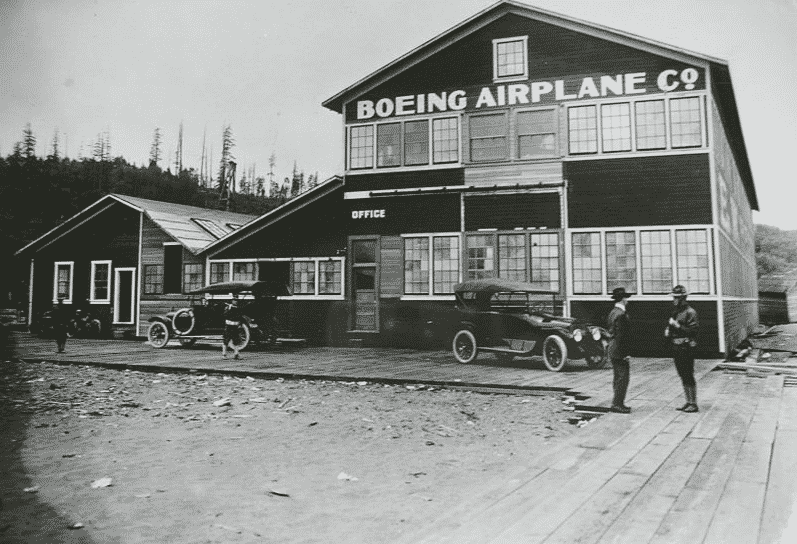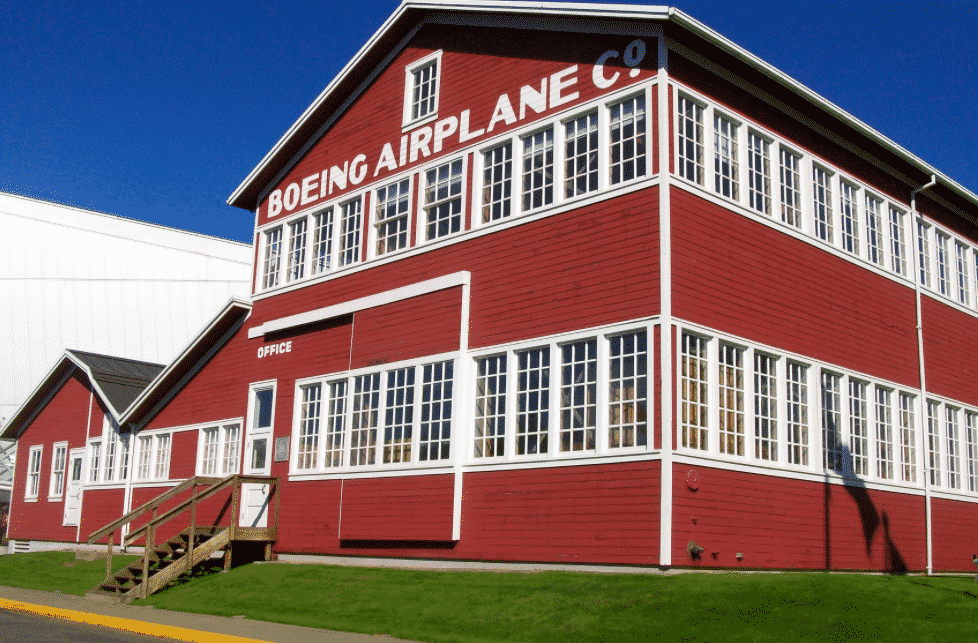 Images: History Places, Logan Bingle
The William E. Boeing Red Barn is a two-story barn where the Boeing Airplane Company was created. The barn's initial architecture featured turn-of-the-century design along with post-and-beam architecture. Things certainly look different looking back 100 years ago!
Next, we have an area destroyed during WWII that looks completely different now!
29. Martin Luther Statue, Dresden, Germany, 1959 – 2014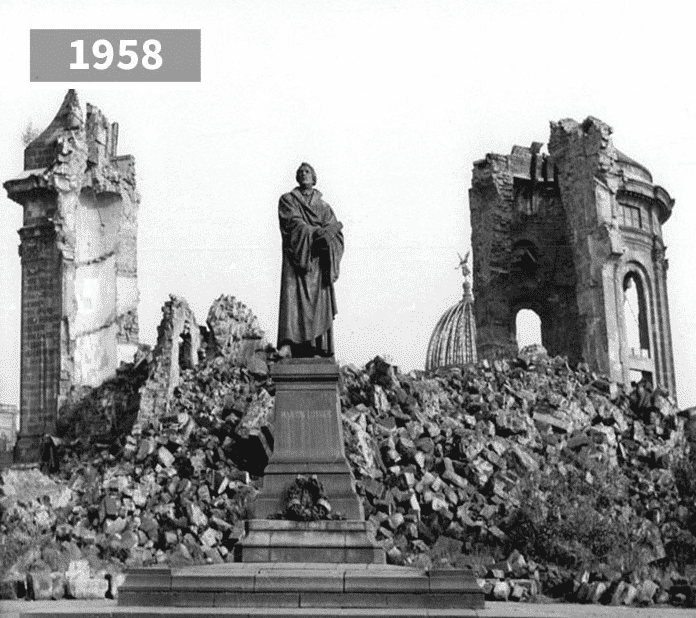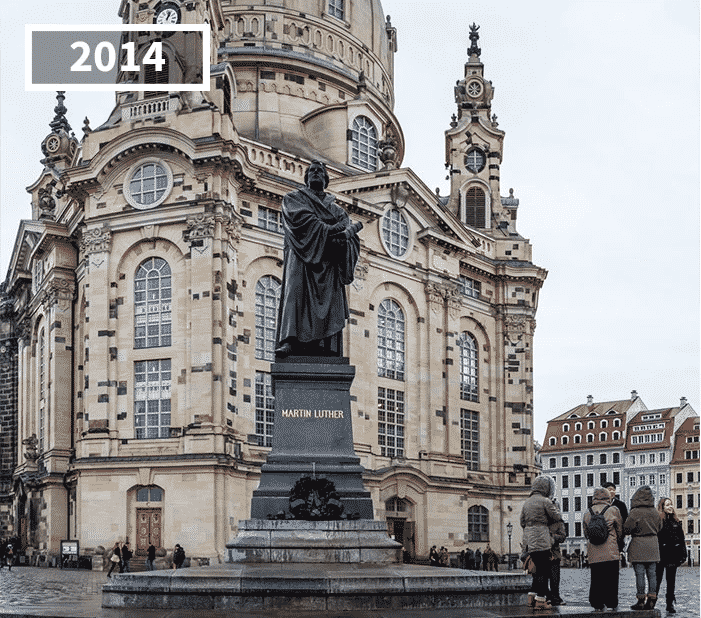 Images: Bored Panda
In Dresden, the Martin Luther Monument holds a very prominent spot in Neumarkt Square. The area had been bombed by the Allied forces in 1945, yet the statue still held its own. The area was eventually built back up and is now a popular spot for visitors to admire a well-known landmark.
28. Hofbräuhaus München, Germany, 1910 – 2017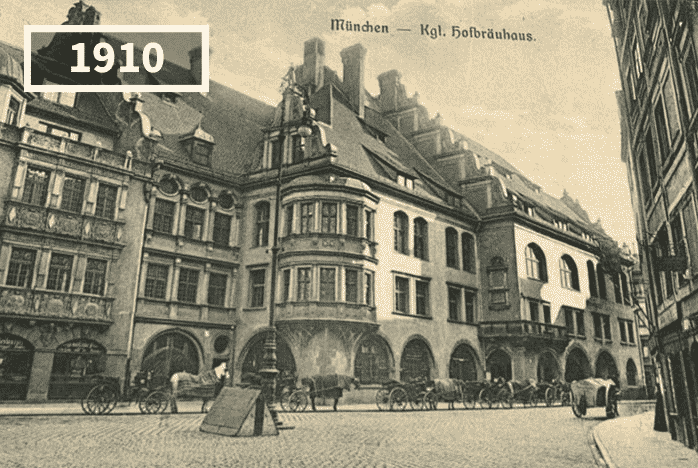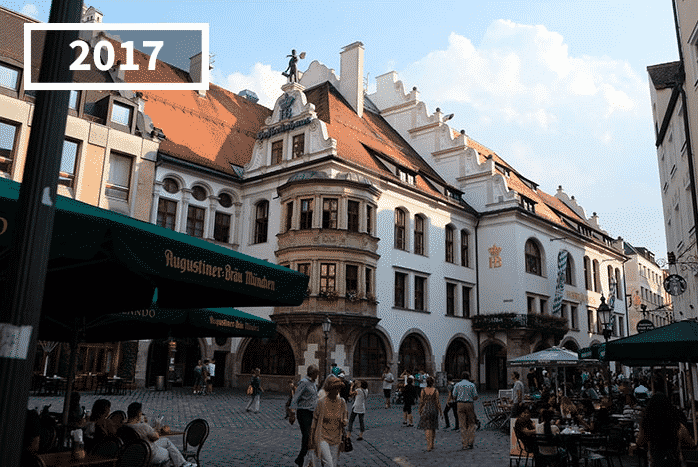 Images: Bored Panda
The Hofbräuhaus München is a famous beer hall that was founded in the 16th century. Tourists have enjoyed dropping by here for years. Whether it was on horse-drawn carriages or by car, visitors have quite enjoyed the pretzels and beer!
Next, we have a popular historic landmark that gives the city of love it's characteristic beauty!
27. Tour Eiffel, Paris, France, 1910 – 2016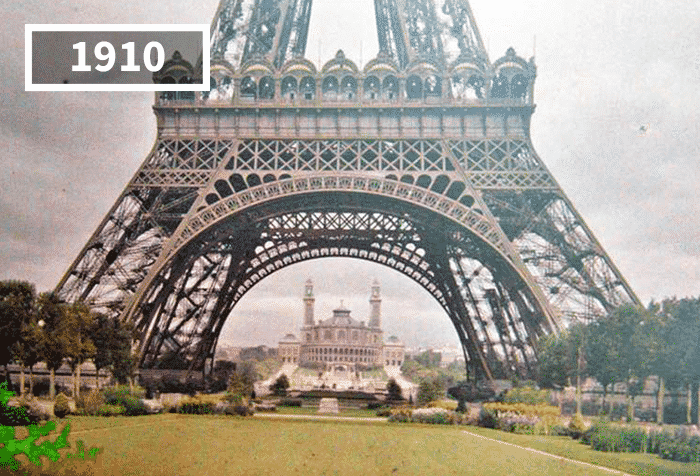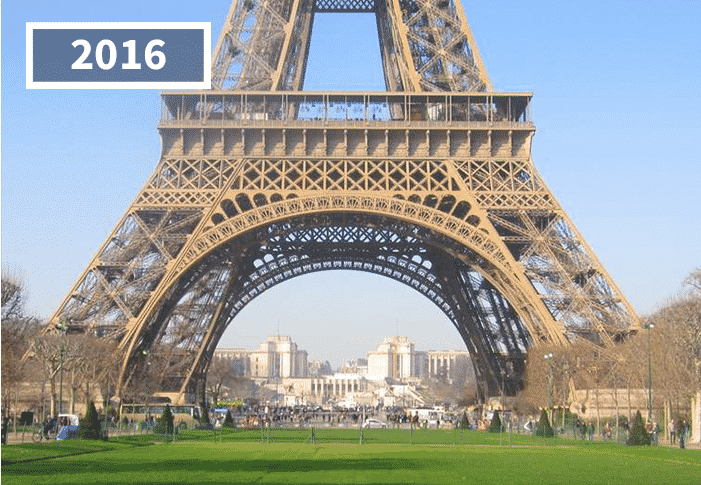 Images: Bored Panda
The Eiffel Tower was the main exhibit of the World's Fair of 1889. That building in the background of the 1910 photo is the old "Palais du Trocadero." It was built for the 1878 World's Fair and was torn down and replaced with the current "Palais de Chaillot" for the 1937 World's Fair.
26. Horse Cart And Steam Locomotive, Mont Saint-Michel, France, 1908 – 2016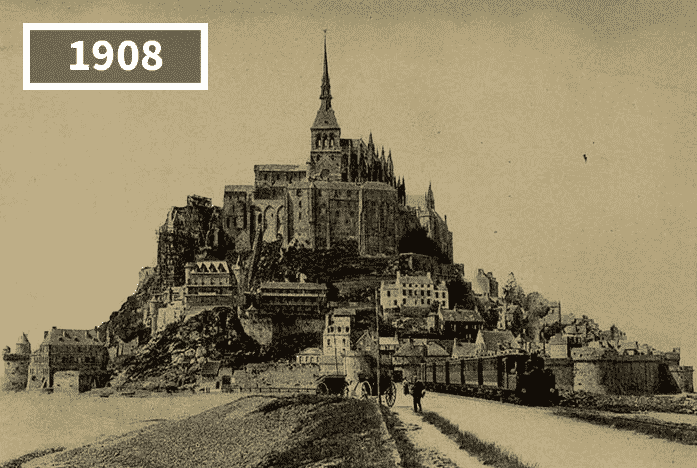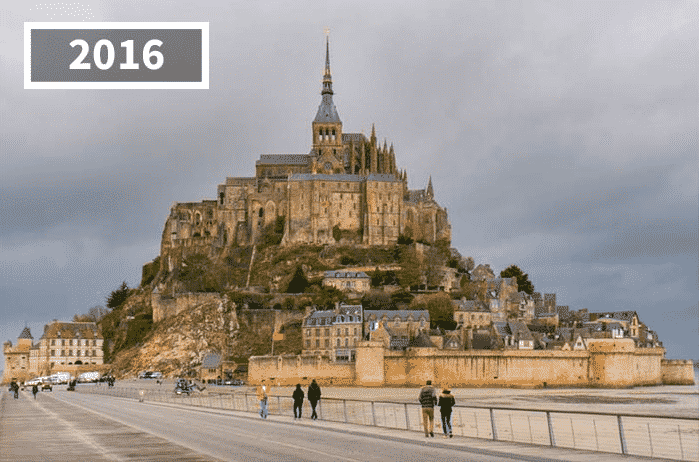 Images: Bored Panda
Have you ever seen an image that so closely resembles a location that you'd see in a book of fairytales? Mont Saint-Michel is off the coast of Normandy and you can only access the land when the tide is low. When high tide springs around the entire front roadway becomes flooded.
Next, we have another German landmark that was completely restored after WWII.
25. Reichstag, Germany, 1945 – 2012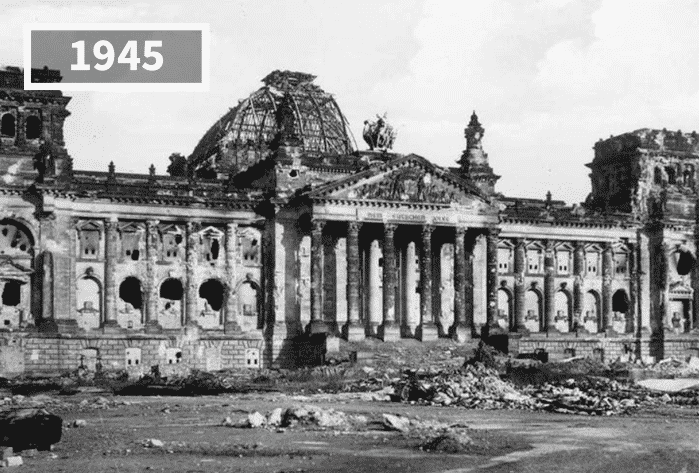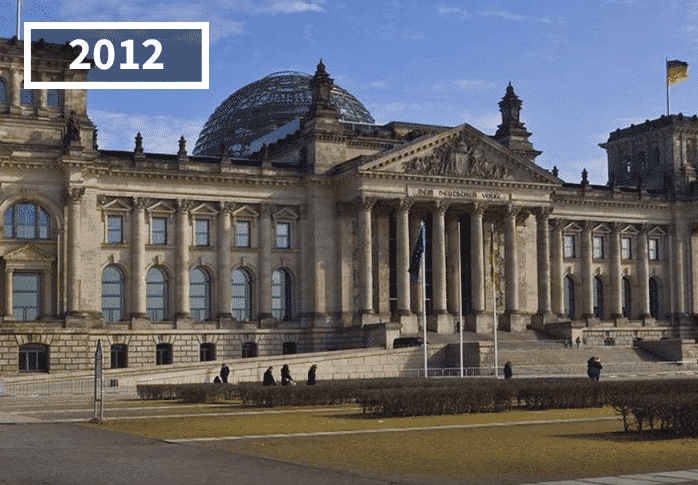 Images: Bored Panda
The Reichstag is a historic edifice in Berlin, Germany. The building was created in order to house the Imperial Diet of the German Empire. The building suffered greatly after being set on fire and wasn't used much after World War II. Now the building has been completely restored and looks better than ever.
Next, you'll be shocked at just how much things have changed in one small village in Norway that had no roads at all over 100 years ago.
24. Rysstad, Norway, 1888 – 2013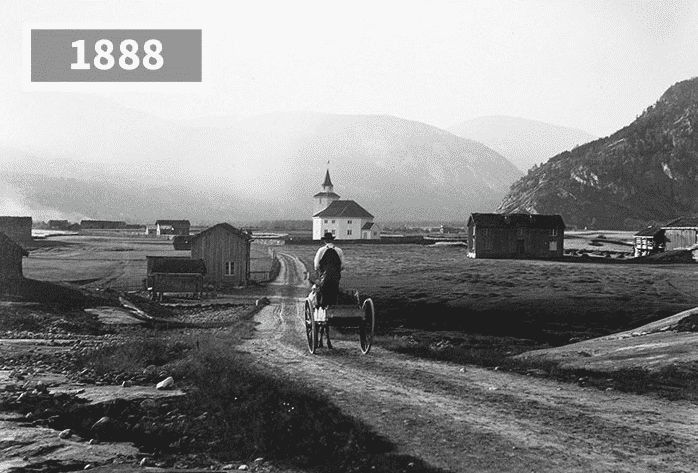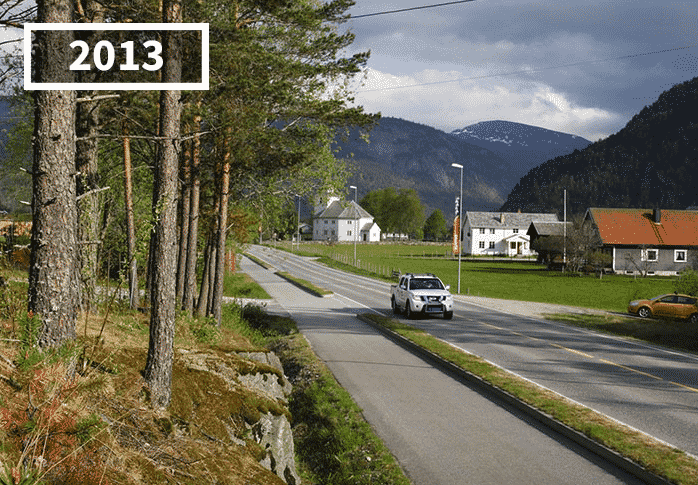 Images: Bored Panda
Rysstad is a village in Valle municipality in Aust-Agder county, Norway. While much has changed, like the incorporation of roads and new buildings, there is still one church building that has survived all of the years of change. It's crazy how much things can change in over 100 years!
23. Quai Des Nations, Paris, France, 1900 – 2017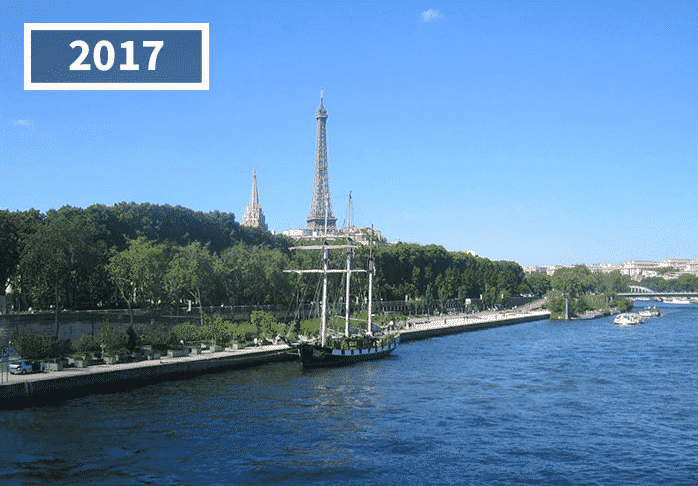 Images: Bored Panda
Talk about a serious change in scenery! While the old photo has an abundance of beautiful buildings, the latter has tons of beautiful greenery. The buildings were built specifically for the world's fair in 1900 and were demolished after. Which one do you prefer?
22. Corner Of Ratajczaka And Św. Marcin Streets, Poznań, Poland, 1945 – 2017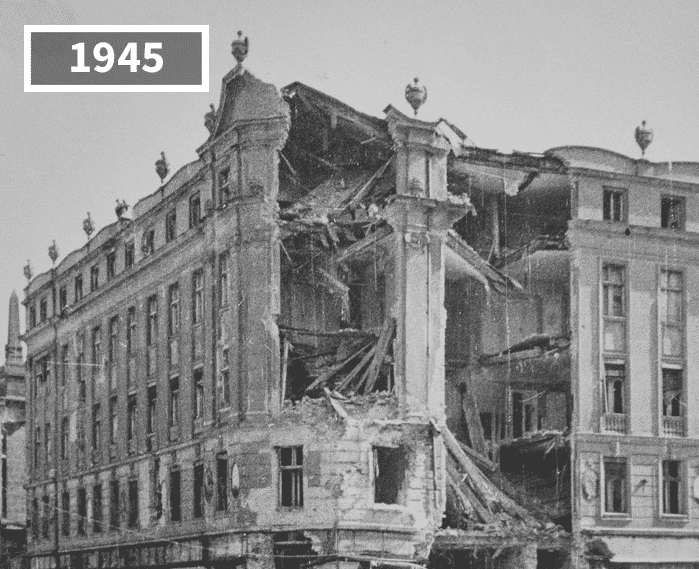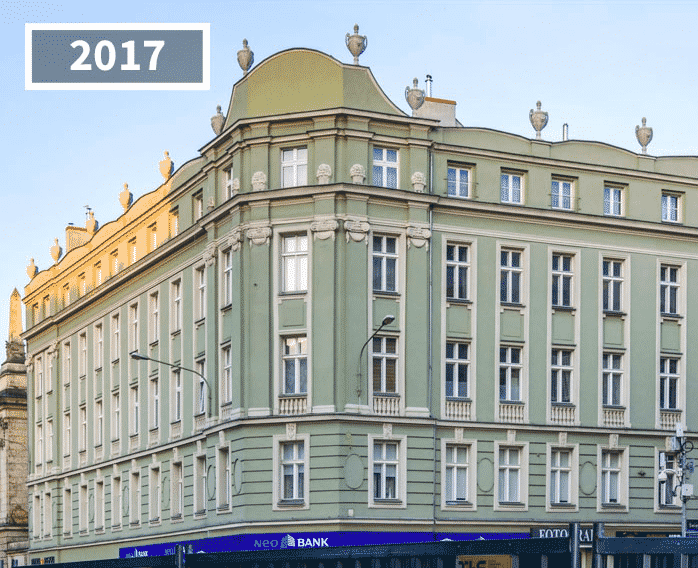 Images: Bored Panda
World War II caused a lot of architectural destruction in Europe, with tons of buildings completely falling apart. You can see the destruction that occurred to this building in Poland. It's amazing just how much reconstruction has been done to restore buildings back to their shining glory.
Our next photo shows you just how well Norway has managed to preserve its country.
21. Seljestadjuvet, Odda, Norway, 1887 – 2014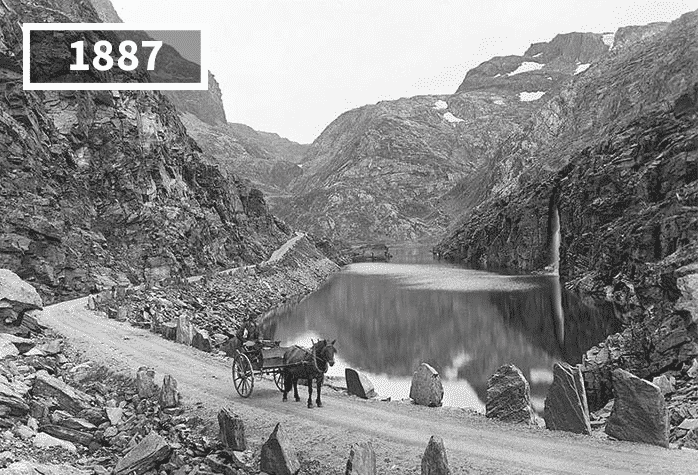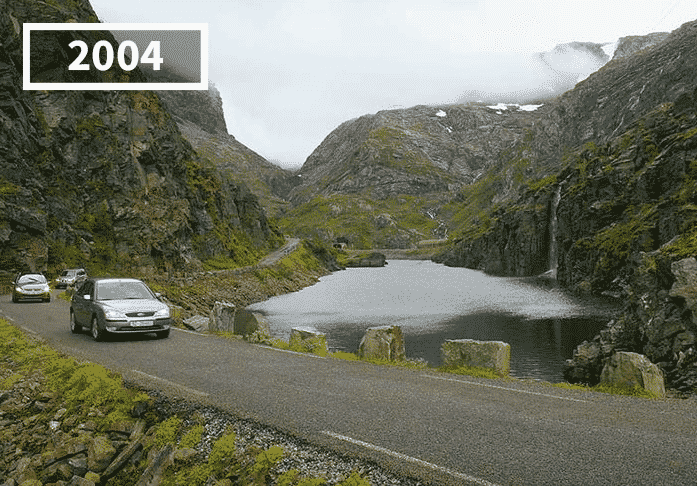 Images: Bored Panda
Not much has changed in this little roadway in Norway. The water still looks clear and the roadway just looks more paved down. However, you will notice that there is a horse and buggy where there are now cars – what a difference!
Next, you'll be surprised by how quickly this town in Ukraine has become a ghost town in just 30 years.
20. Pripyat, Ukraine, 1986 – 2016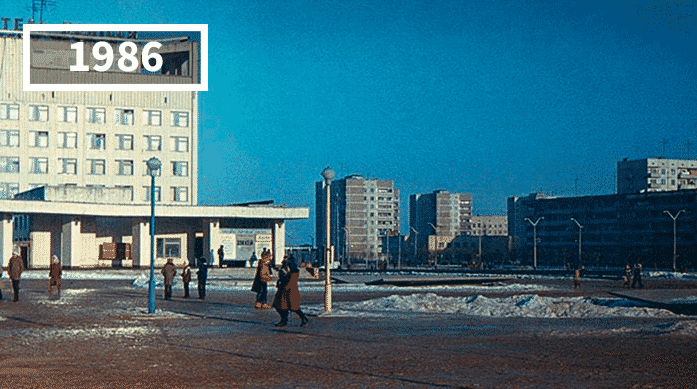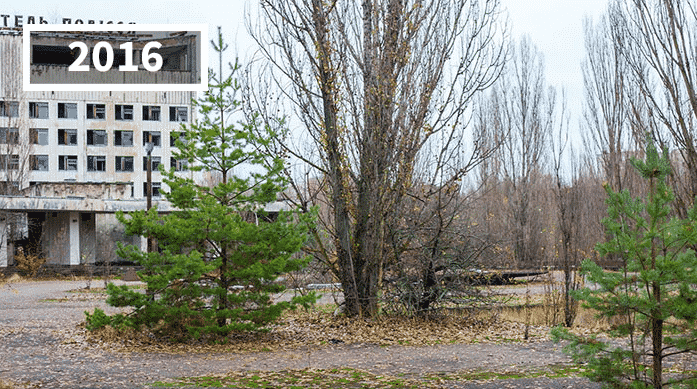 Images: Bored Panda
These days, Pripyat is an abandoned town in Ukraine. However, back in the day, it served the nearby Chernobyl Nuclear Power Plant. In the above photo you can see that the area was where all of the employees and family members resided. The area was evacuated after the Chernobyl meltdown.
19. Moulin Rouge, Paris, France, 1900 – 2016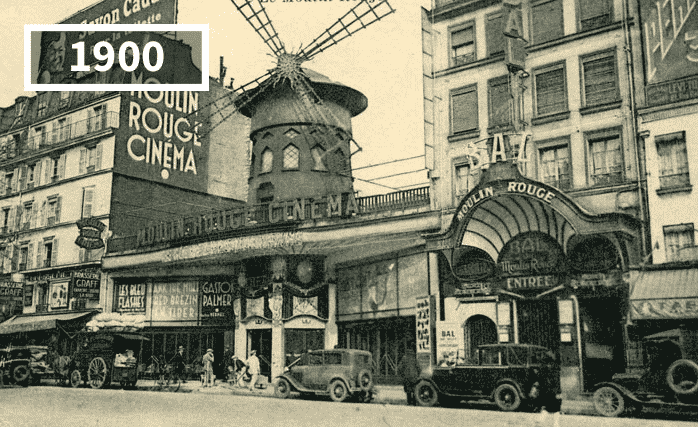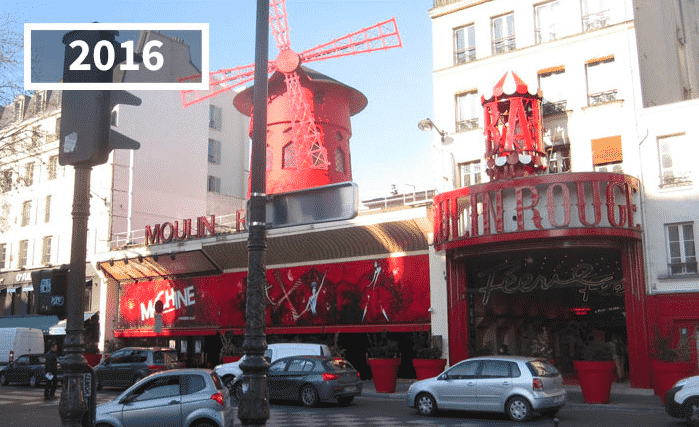 Images: Bored Panda
Just take a look at how much the Moulin Rouge has changed in over 100 years. Can you believe the difference in cars being used and just the style of the times? This photo difference is definitely a crazy trip through time.
Next, we have a stunning visual difference of a glacier located in the United States!
18. Chaney Glacier, USA, 1911 – 2005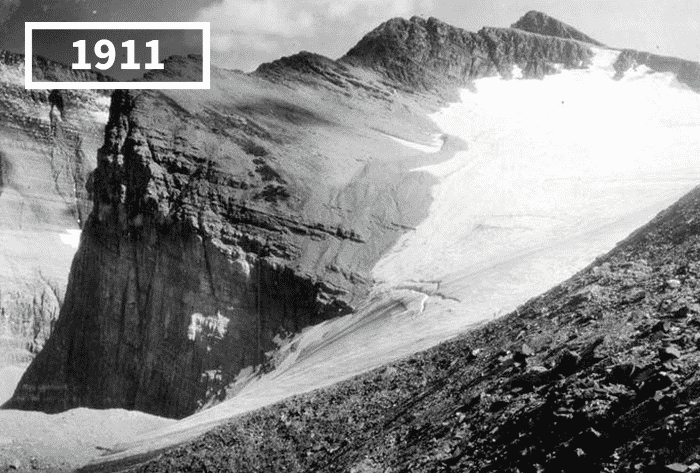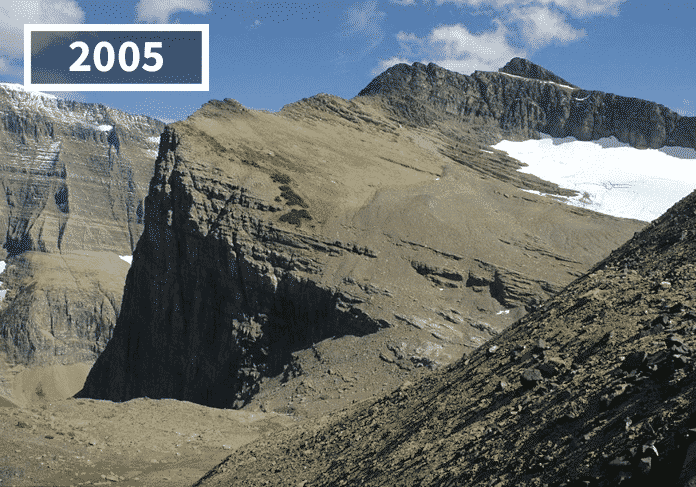 Images: Bored Panda
The Chaney Glacier is in Glacier National Park in the U.S. state of Montana. As you can see in the before and after photo there is a serious difference in the size of the glacier and the park has noted that the glaciers are beginning to disappear. It seems that not ever before/after is a positive.
17. Engabreen Glacier, Norway, 1889 – 2010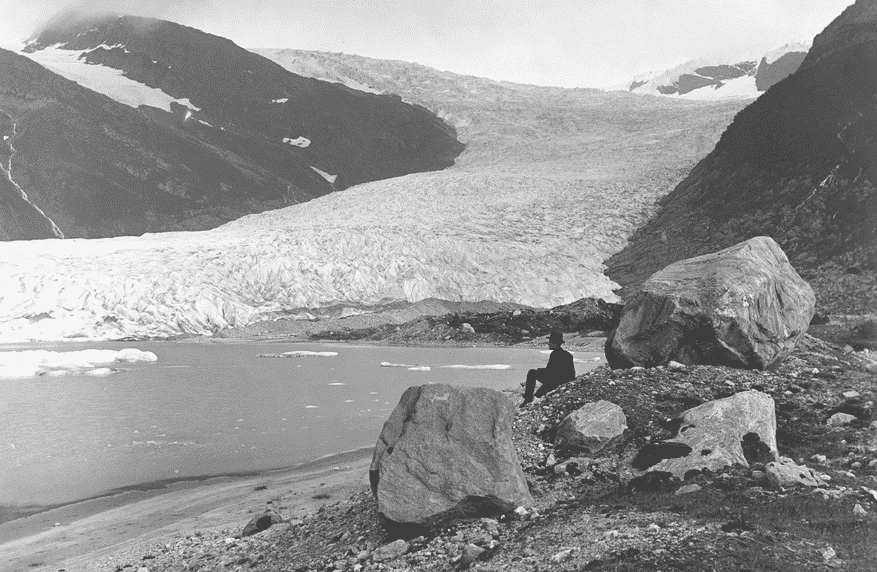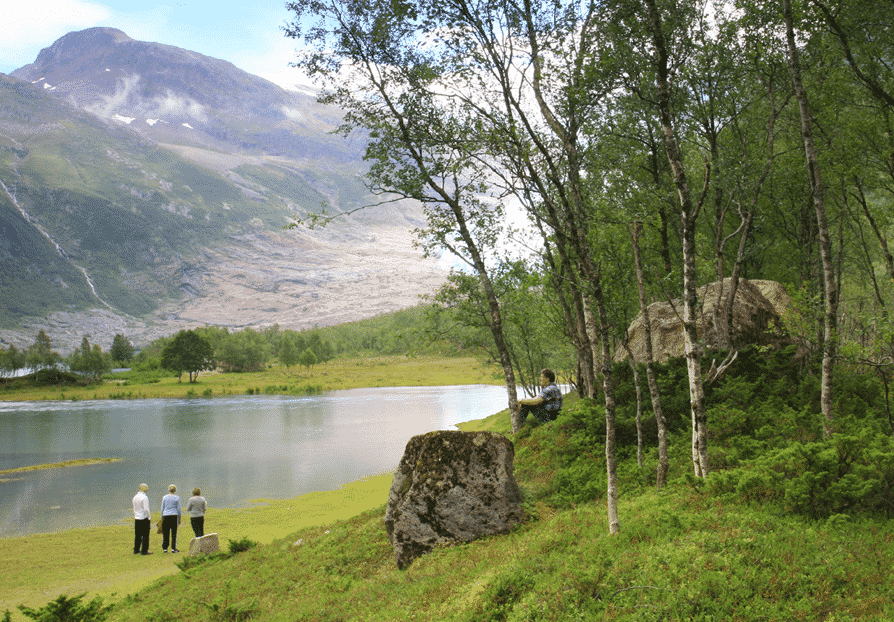 Images: Bored Panda
The original photo that Axel Lindahl took toward the end of the 1800s shows an area of Norway that was frozen over without much greenery around. Now, more than 120 years later, you can see that the area has become green and lush with life. It's quite a change and a beautiful one at that.
Next we have another Polish city that was destroyed during WWII and you'll be blown away by how they managed to restore the area.
16. Marcin Street, Poznań, Poland, 1945 – 2017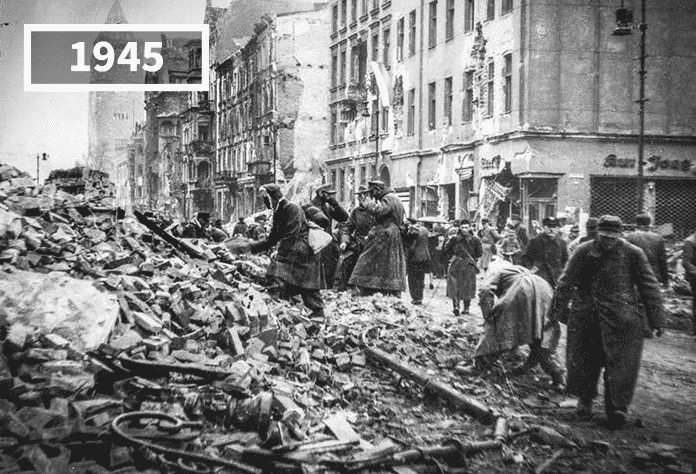 Images: Bored Panda
The first image was taken in 1945 after the defeat of Nazi Germany. Poland was in rubbles and it seemed as if it would take a miracle to bring the streets back to what they once were. However, Poland endured and amongst the rubble managed to build the city back up. You'd never have known that such a disastrous situation ever happened when you look at the modern photo.
15. Hammerfest, Norway, 1889 – 2004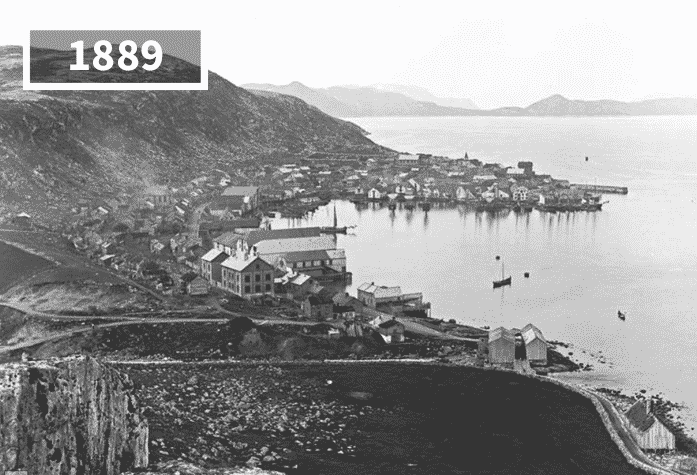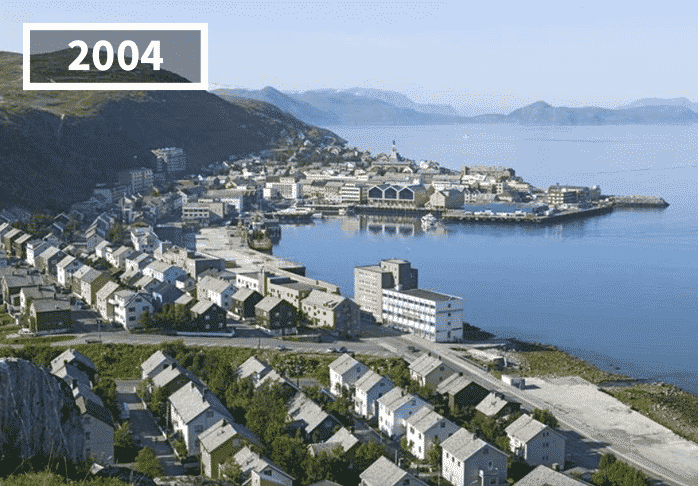 Images: Bored Panda
Hammerfest is a municipality in Finnmark county, Norway. Norway has once again proven that its changes are a mixture of preservation and innovation. The area now has more homes and trees, making it look absolutely charming.
Our next photo is a building in Germany that was completely destroyed during WWII and has only recently been rebuilt in 2005.
14. Frauenkirche Dresden, Dresden, Germany, 1897 – 2010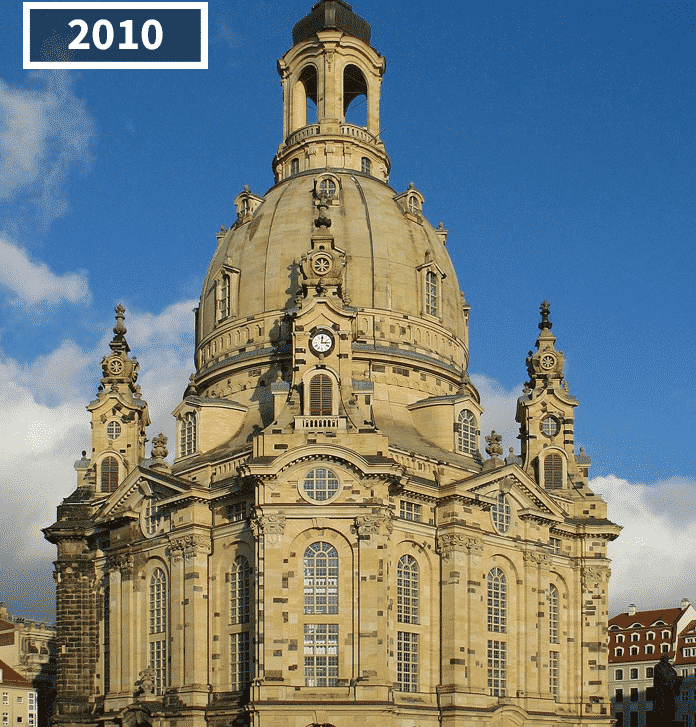 Images: Bored Panda
The original building in the black and white photo was completely destroyed during the height of WWII. The new building was completed in 2005. The new building has some black bricks that are actually from the original building.
13. Osnabrück, Germany, 1904 – 2016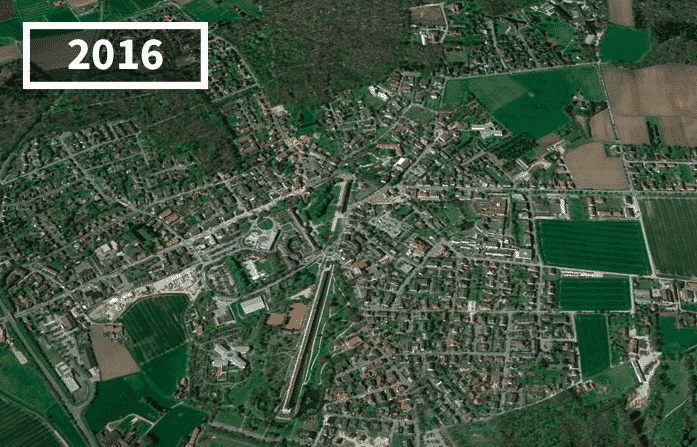 Images: Bored Panda
Just look at the difference between that before and after! The population sure has grown and the need for homes has increased, causing the landscape to change greatly. Next we have a famous medieval landmark that was completely changed after WWII.
12. The Karlstor, Munich, Germany, 1946 – 2017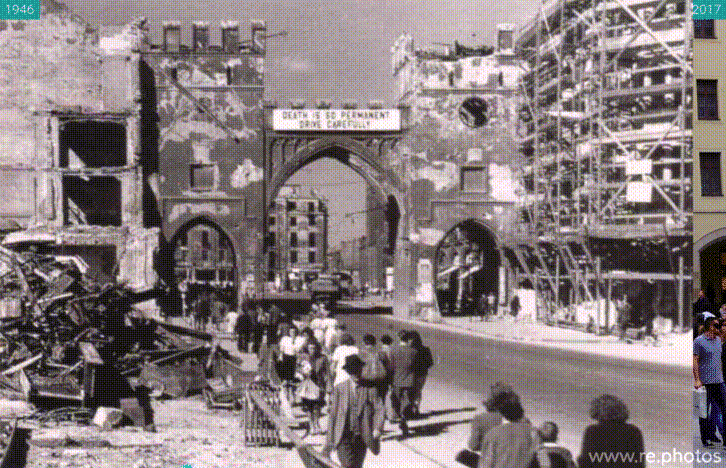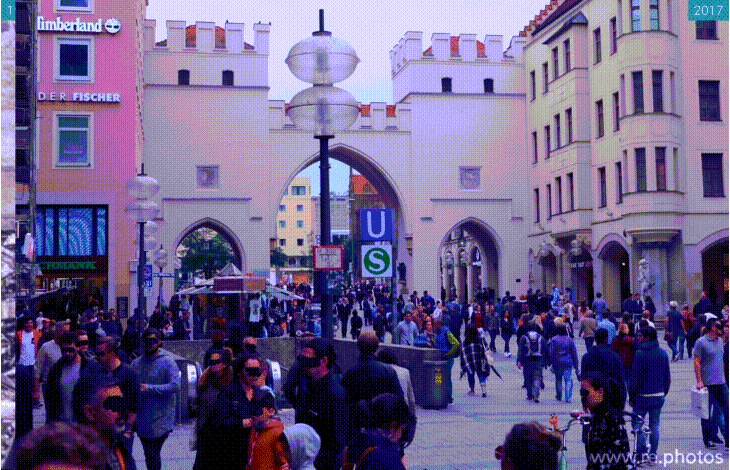 Images: Bored Panda
The Karlstor in Munich, Germany is one of the original four outer gates of the city from the medieval ages. The Karlstor served as a defense fort and checkpoint for those attempting to get in. It's quite an eye-opener to see the difference between the two photos.
11. Nowomiejska Street, Łódź, Poland, 1874 – 2016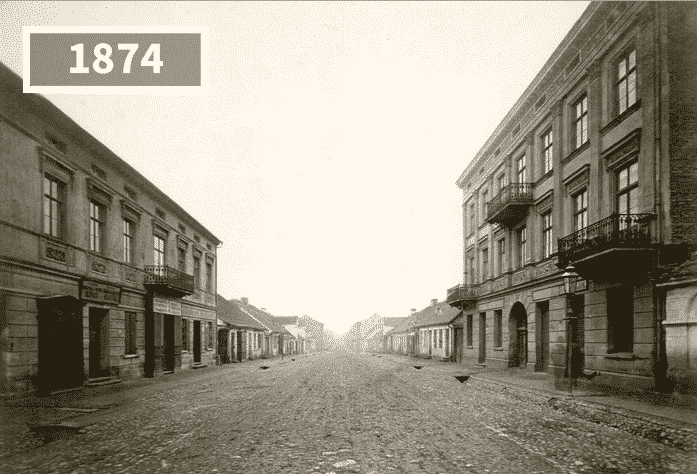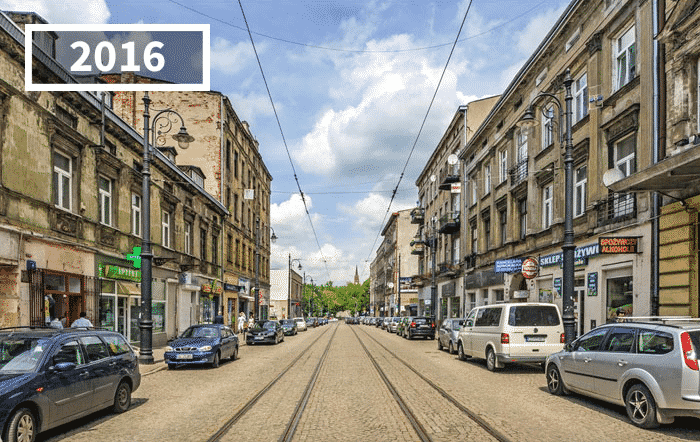 Images: Bored Panda
A lot sure has changed in Poland in over 100 years. The streets went from being occupied by chickens on dirt roads to cars, paved roadways and shops. The difference is almost unimaginable and yet here we are looking at it.
10. Osnabrück Central Railway Station, Germany, 1965 – 2015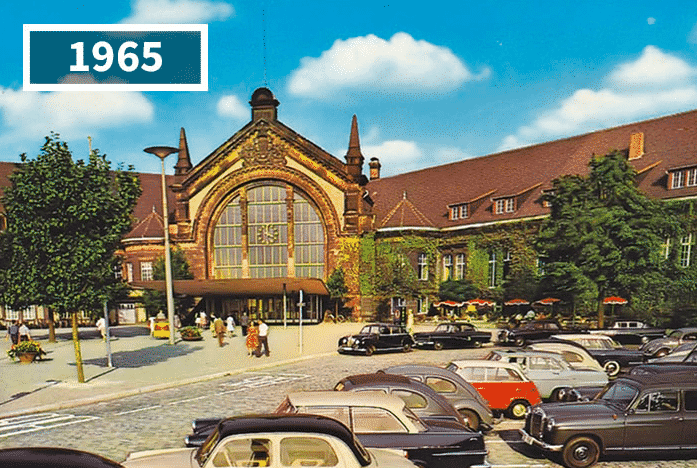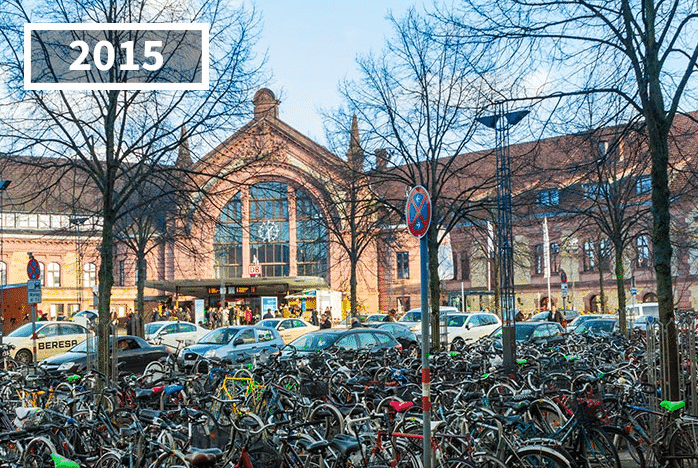 Images: Bored Panda
It's quite eye-catching just how much this railway station in Germany has changed. The photo on top perfectly captures the 1960s, with the old fashioned vehicles. However, the newer photo quickly sets the scene for a generation that is biking everywhere in order to preserve the planet and get healthier!
Next, we have another photo of the city of romance that shows just how much the landscape has changed in ways you couldn't imagine.
9. Paris, France, 1900 – 2017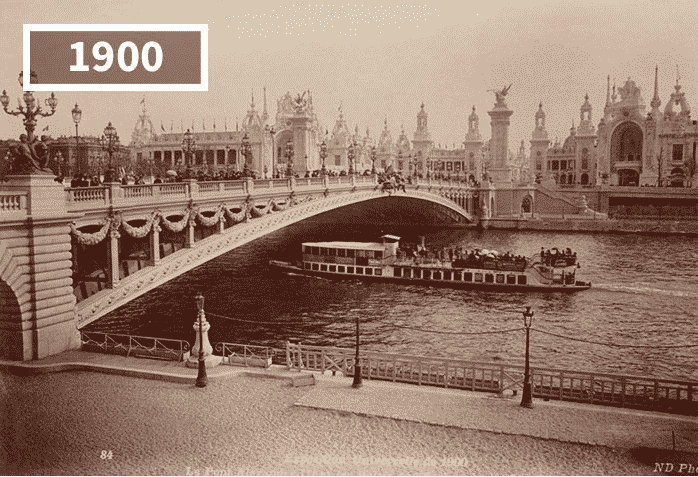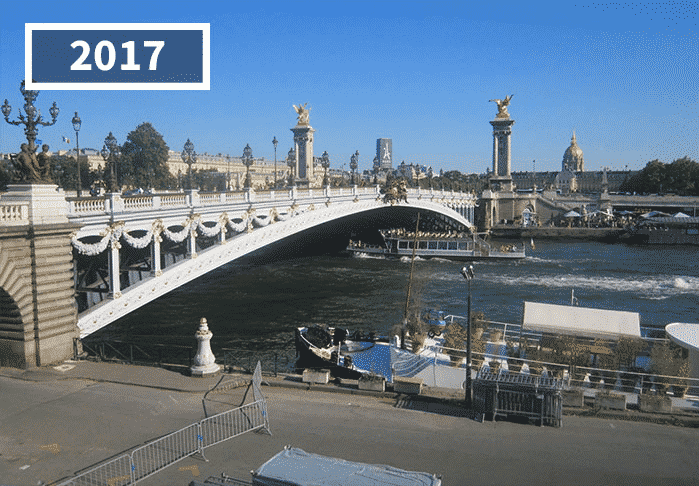 Images: Bored Panda
As you can see, Paris has managed to maintain its pristine beauty for many years. You may notice that some buildings are missing from the current photo. That's because they were built for the World's Fair and were meant to be temporary.
8. Osnabrück, Germany, 1953 – 2015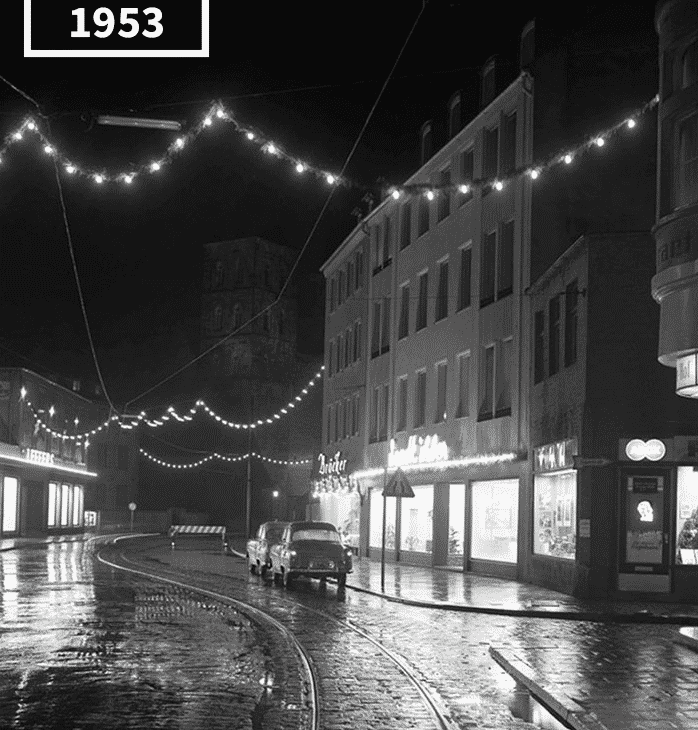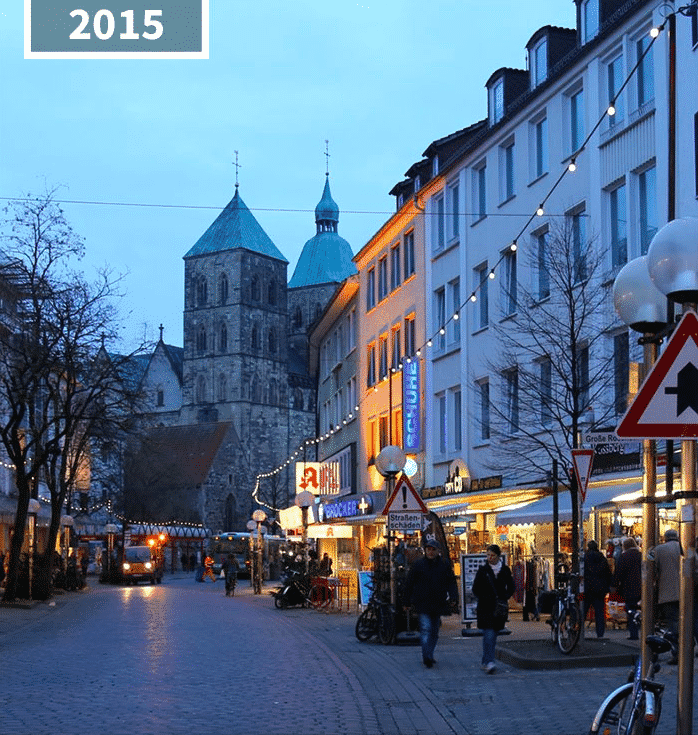 Images: Bored Panda
Take a look at the beautiful difference between the two photos. In the first photo, you see that there are a few shops and one or two cars. The town has still managed to retain the cobblestone feel to the area, however, they have added a few more buildings to liven things up.
Next we have a railway bridge that has gone through a serious upgrade!
7. Kjeåsen Railway Bridge, Kjeåsen, Norway, 1927 – 2008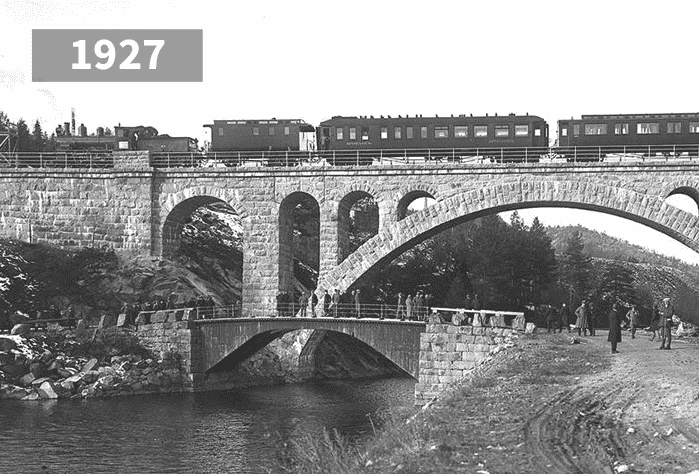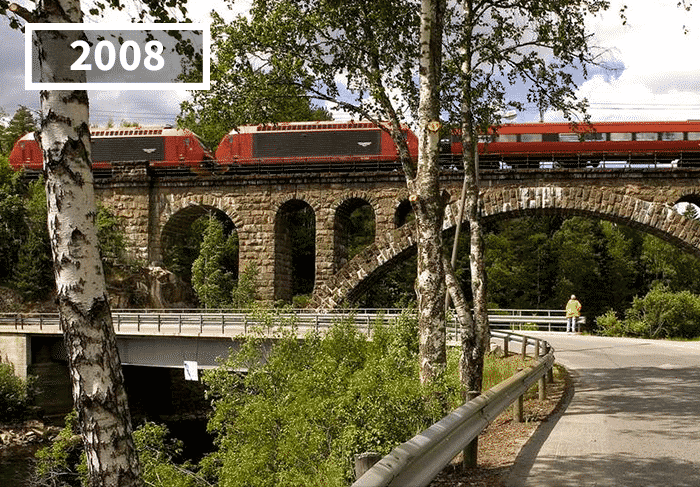 Images: Bored Panda
In the original photo you can see how construction was still being done to the area. Gravel and a bridge that looks a bit rickety was what Norway had at the time. Now the bridge has been modernized to include a more sturdy railing.
Next we have a Parisian church that completely collapsed during WWI. You'll be shocked at how it's been restored.
6. St-Gervais-Et-St-Protais, France, 1918 – 2017
Images: Bored Panda
The Church of Saint-Gervais-et-Saint-Protais is a Catholic church in Paris, France. The church was unfortunately torn apart during WWI when a German shell fell during Good Friday Service on March 29, 1918. The church has since been rebuilt and is still filled with beautiful pieces of art and mass services.
5. Köln Domplatte, Germany, 1945 – 2011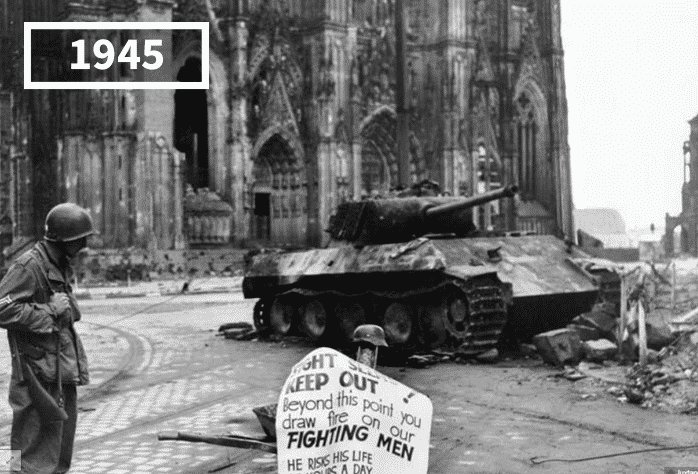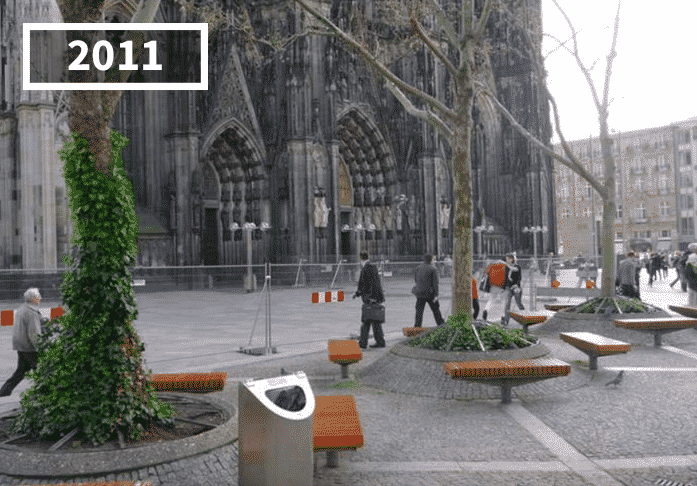 Images: Bored Panda
Germany in 1945 was filled with rubble and torn down buildings as WWII came to an end. In the first photo you can clearly see an army tank amidst the destruction and a soldier staring at it all. Now the area has been cleaned up and renewed.
4. Gymnasium, Osnabrück, Germany, 1870 – 2015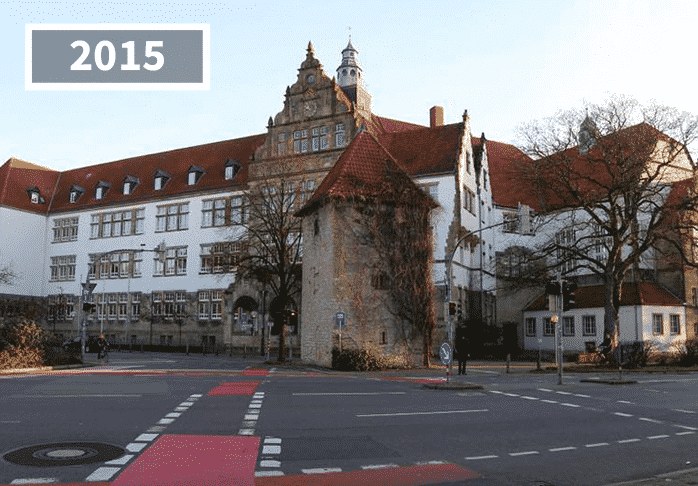 Images: Bored Panda
Here is another beautiful example of an area that was well-preserved. This German school building has expanded by a bit and yet still kept its old school charm. Next we have a hotel in France that fell apart and is now a beautiful masterpiece once again!
3. Hôtel De Ville, France, 1871 – 2014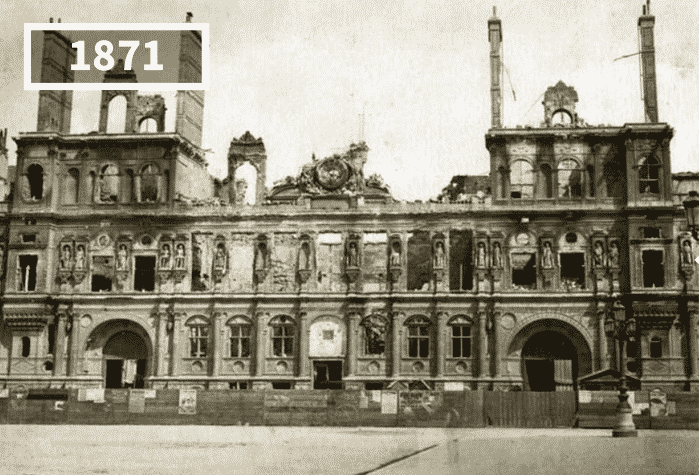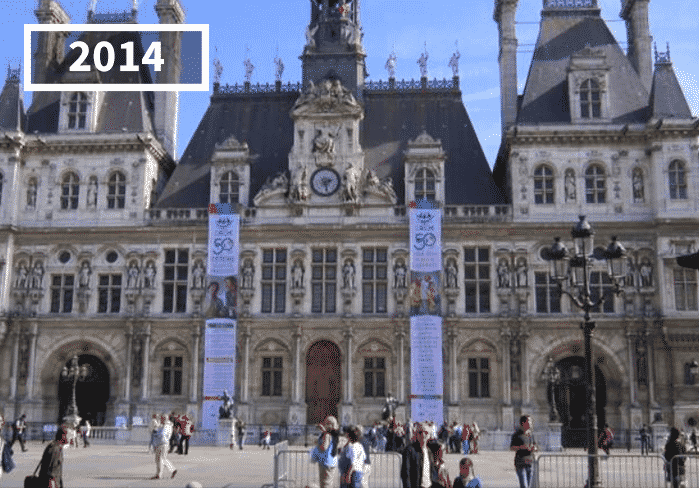 Images: Bored Panda
The Hôtel de Ville in Paris, France, is a building that houses the city's local administration. In 1871, the building was set on fire during government protests. Since then it has been restored to its former glory and stands proudly in Paris once more.
Next we have another lovely Paris landmark that has its roots in medieval times.
2. Notre Dame, Paris, France, 1850 – 2016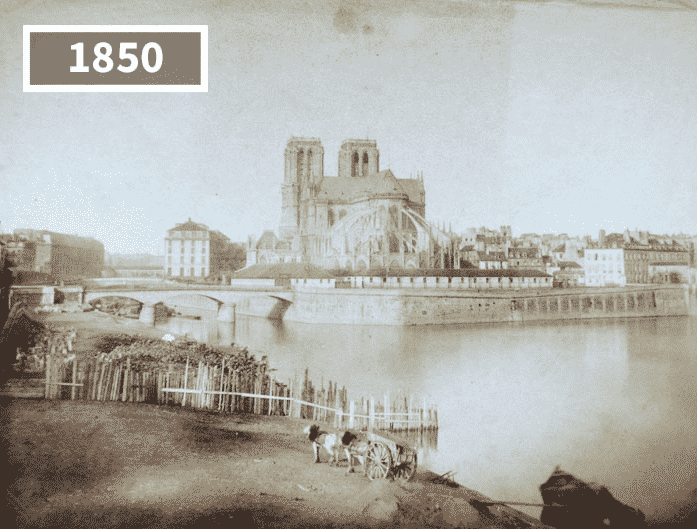 Images: Bored Panda
The Notre-Dame is a medieval Catholic cathedral. Throughout the years, the cathedral and the surrounding area has gone through some pretty big changes. These include renovations, alterations, and restorations. Still, no amount of time can take away from the timeless beauty that is the Notre-Dame.
Finally, we have a beautiful city in Ukraine that has undergone quite a change since the 1940s.
1. L'viv, Ukraine, 1943 – 2017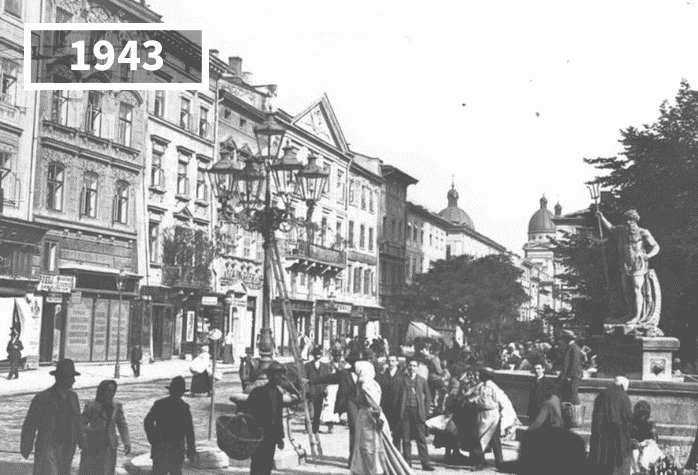 Images: Bored Panda
The above photos are from L'viv, Rynok Square. As you can see, the landscape has changed a bit here and there since the 1940s, but a lot of the city has been preserved beautifully. The timeless beauty of the city has stood the ultimate test of time.