Jia Sarnicola and Zuri Copeland are BFFs and nobody can break their friendship. They met at school when they were three years old and ever since they bonded, nobody could tear them apart. The little girls even went ahead and started telling everyone around them that they're twin sisters, for the most heart-melting reason.
20. These Preschoolers Claim to be Twin Sisters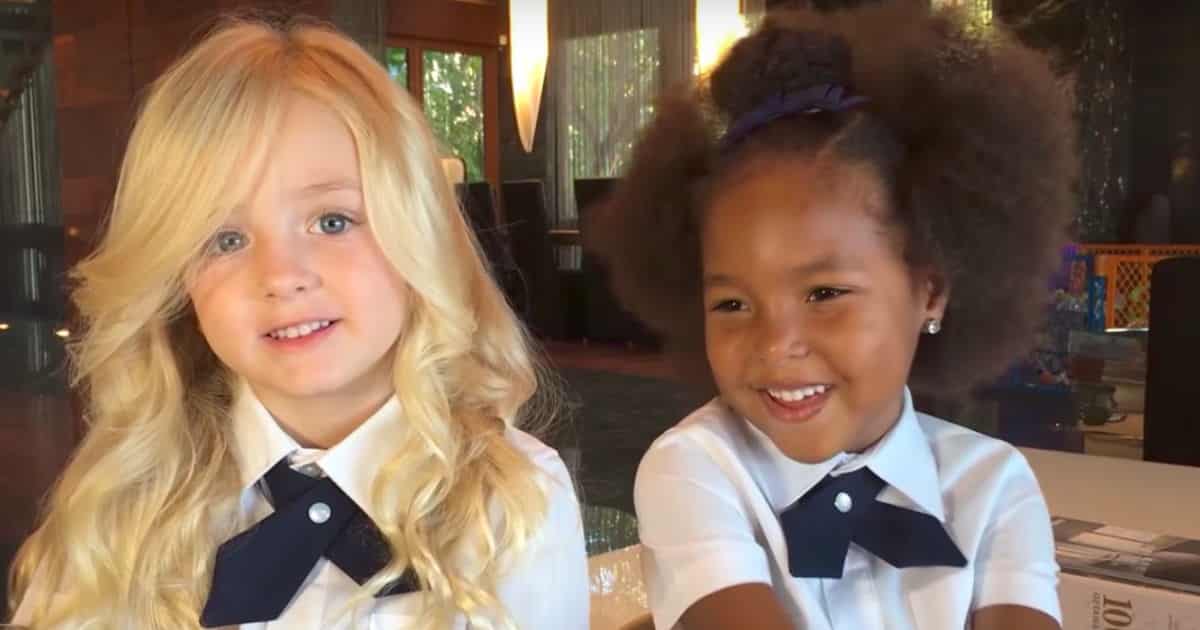 aplus.com
Ever since they met, Zuri and Jia knew they'd be BFFs and so far they've had the time of their lives together. Here's what they both do for fun.
19. Common Traits
firenewsfeed.com
Ashley Sarnicola, Jia's mother said that the girls have a lot in common 'the same vibrant energy, intelligence, heart to take care of others, and both [are] extremely vocal about their needs.' Talking about 'vocal', check out what Jia said at #17.
18. Being Different is Cool
buzzfeed.com
Ashley continued saying that she and Zuri's mother have 'taught the girls that being different is cool, and to make friends with new people every day'. It's great to see parents that raise children to love people for who and as they are.
17. Chocolate and Vanilla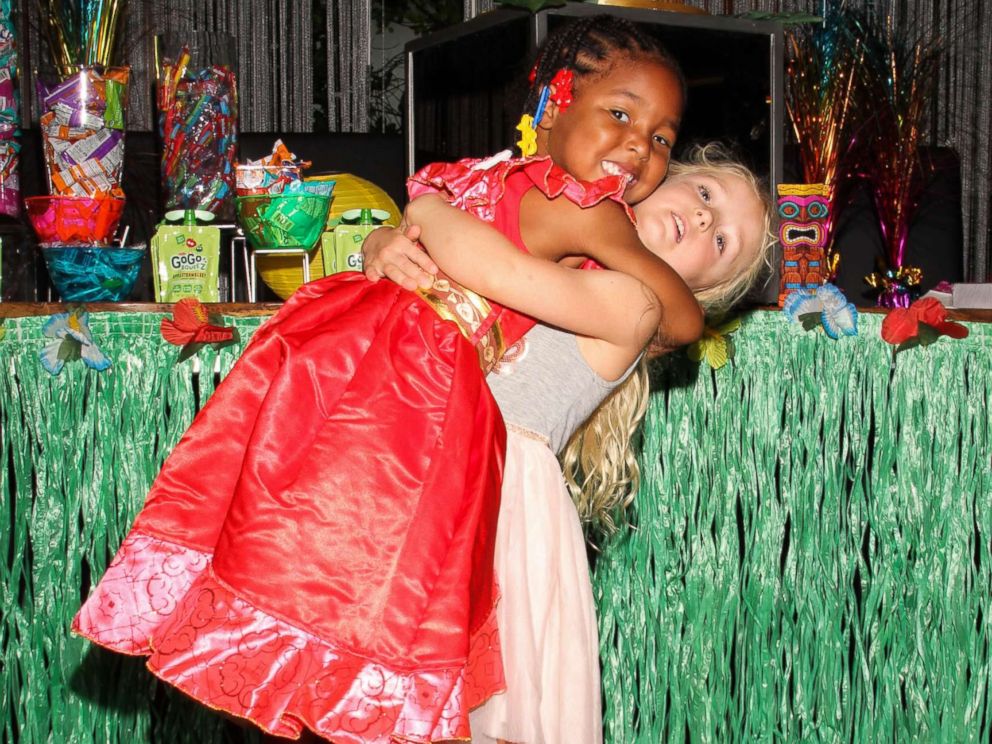 abcnews.com
Jia told her mother that 'she wishes she had chocolate-color skin like Zuri because she likes chocolate better than vanilla'. Here's why the girls told people that they're twins!
16. Birthday Party
today.com
Even though the girls were born two days apart, one on June 3 and the other on June 5, they wanted to party together on the 4th of June. So they decided to dress like twins. How cute is that?!
15. They're Twins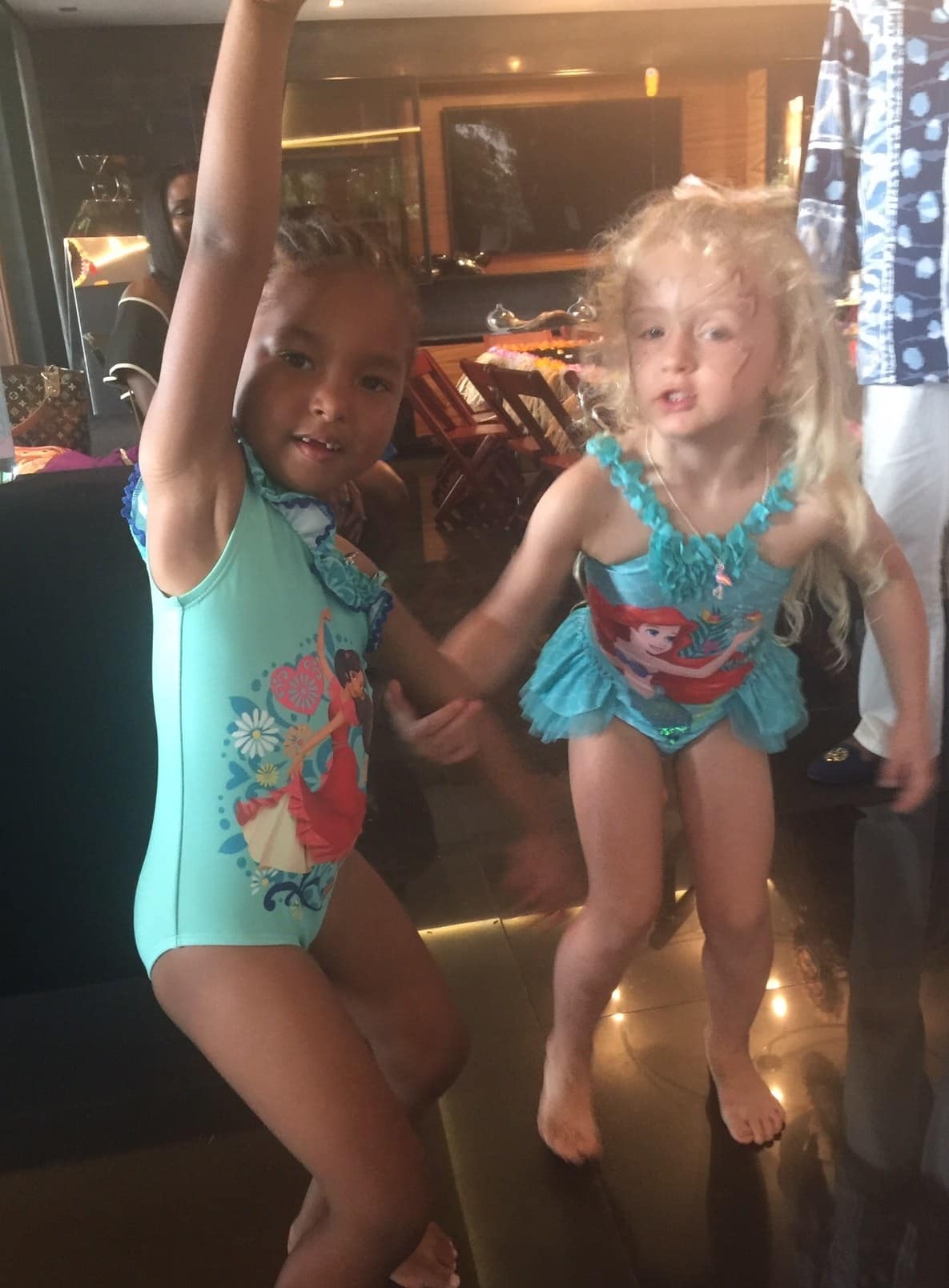 buzzfeed.com
Since that birthday party, the girls keep on telling people that they have the same birthday and that they're twins. But other little girls were confused and told Jia and Zuri that they couldn't be twins. Here is how they reacted.
14. 'You Don't Know Anything'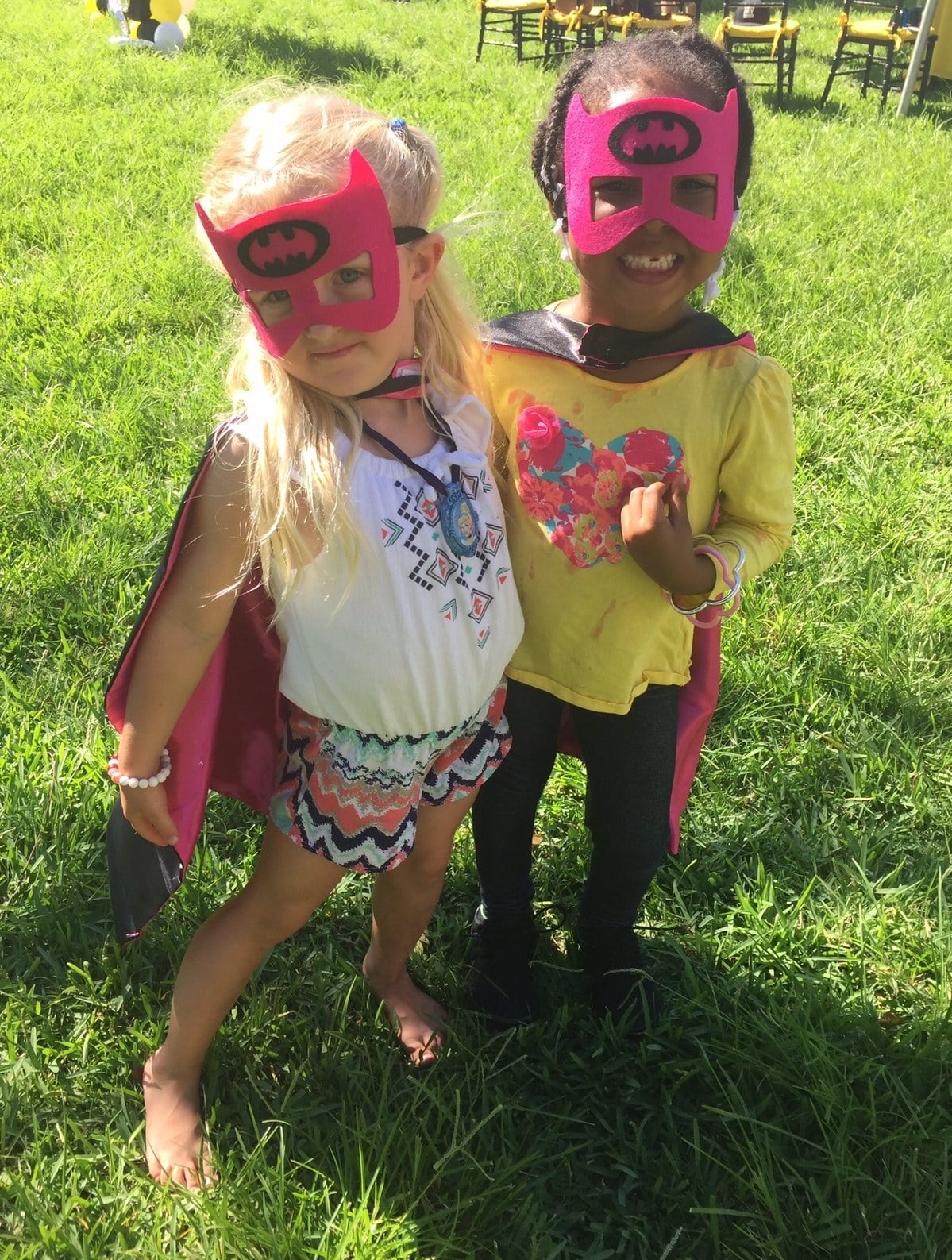 buzzfeed.com
Jia responded to the girls: 'You don't know anything'. 'We are twins because we have the same birthday!' The girls shocked Victoria Williams, Zuri's 23-year-old sister by stating that they were twins and more than that. Your heart will melt after you'll find out!
13. Everything Together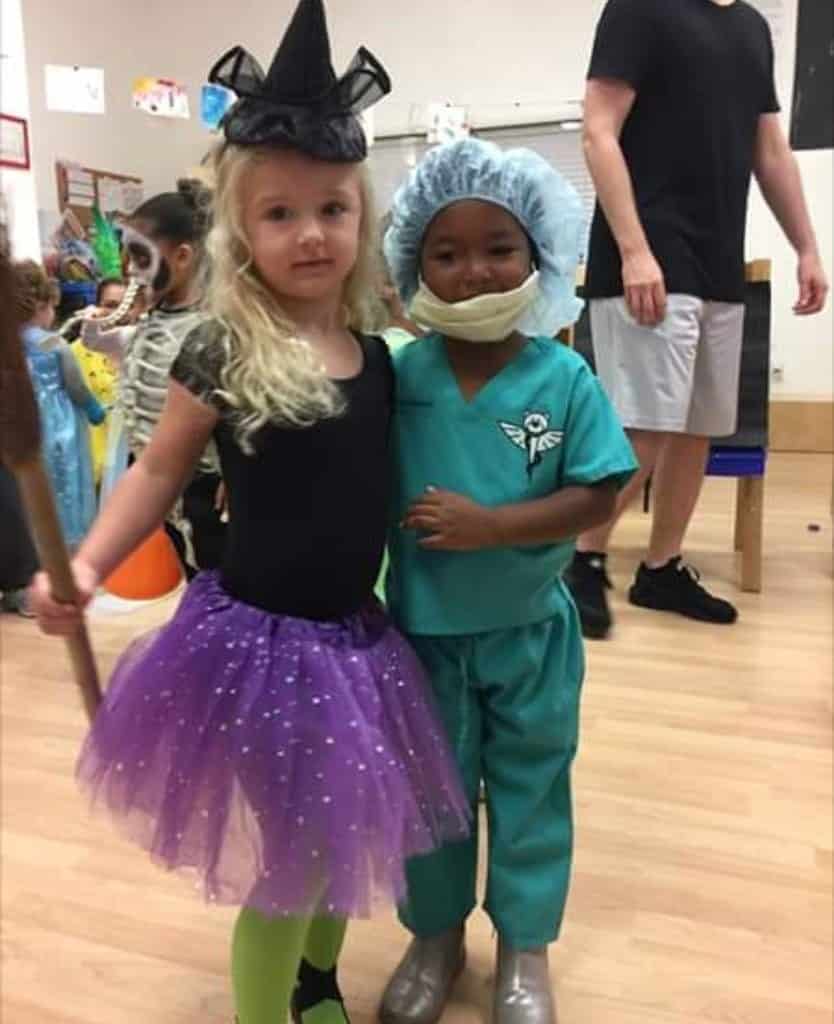 buzzfeed.com
Wherever you see one, you're bound to see the other 'twin'. They stick together and love having fun in any season, everywhere! This is going to be a long-lasting friendship and people all over the world are positively reacting to it. See it for yourself at #9.
12. 'It was so sweet'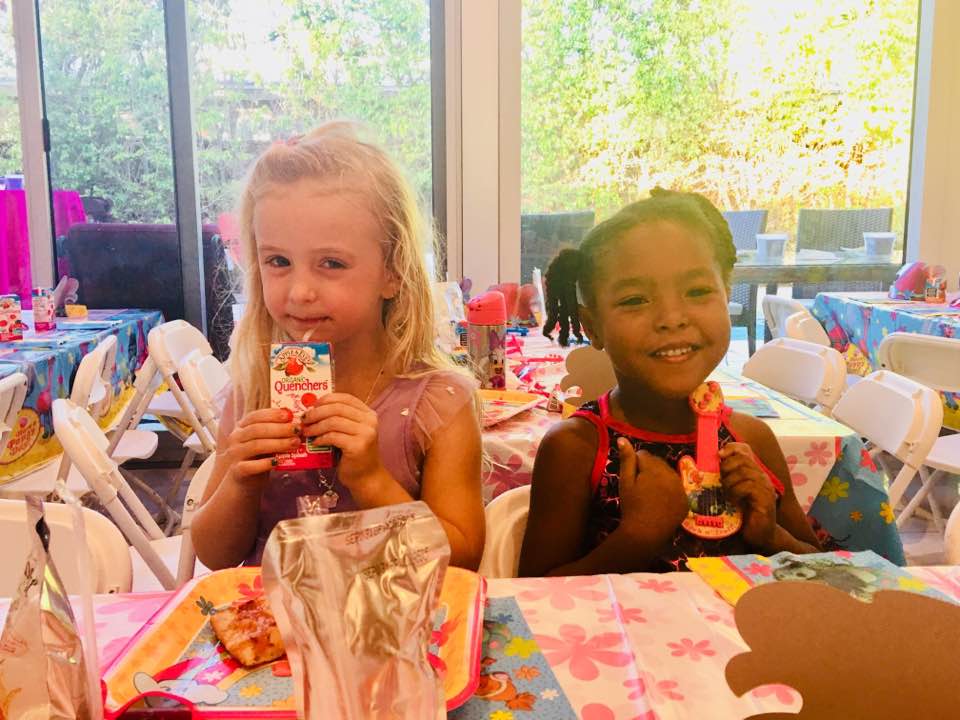 goodhousekeeping.com
Williams said that the girls started to cry and said that 'We have the same birthday and we share the same soul'. It was indeed sweet to see the girls crying and defending each other. This is true friendship. And there's more!
11. Pure Friendship and Love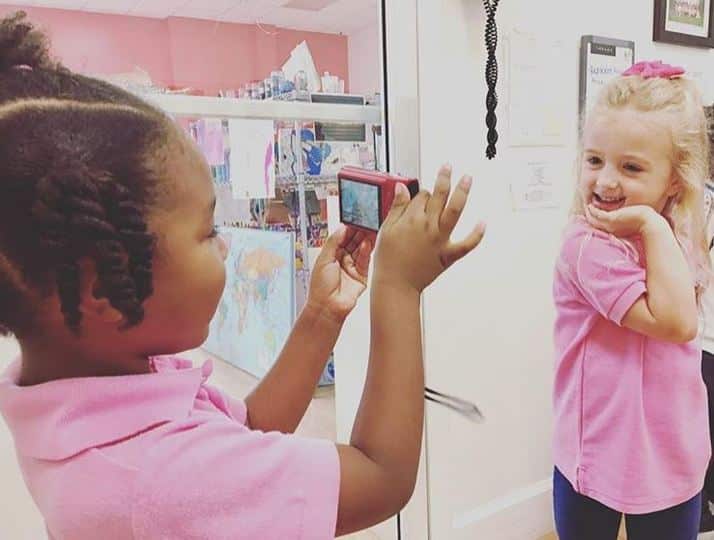 thecelebritist.me
Zuri's older sister told us that the little girls 'are convinced they are each other's siblings'. And this couldn't get sweeter. Guess what Williams did after she saw the incredible friendship between Zuri and Jia!
10. An Example Adults Should Follow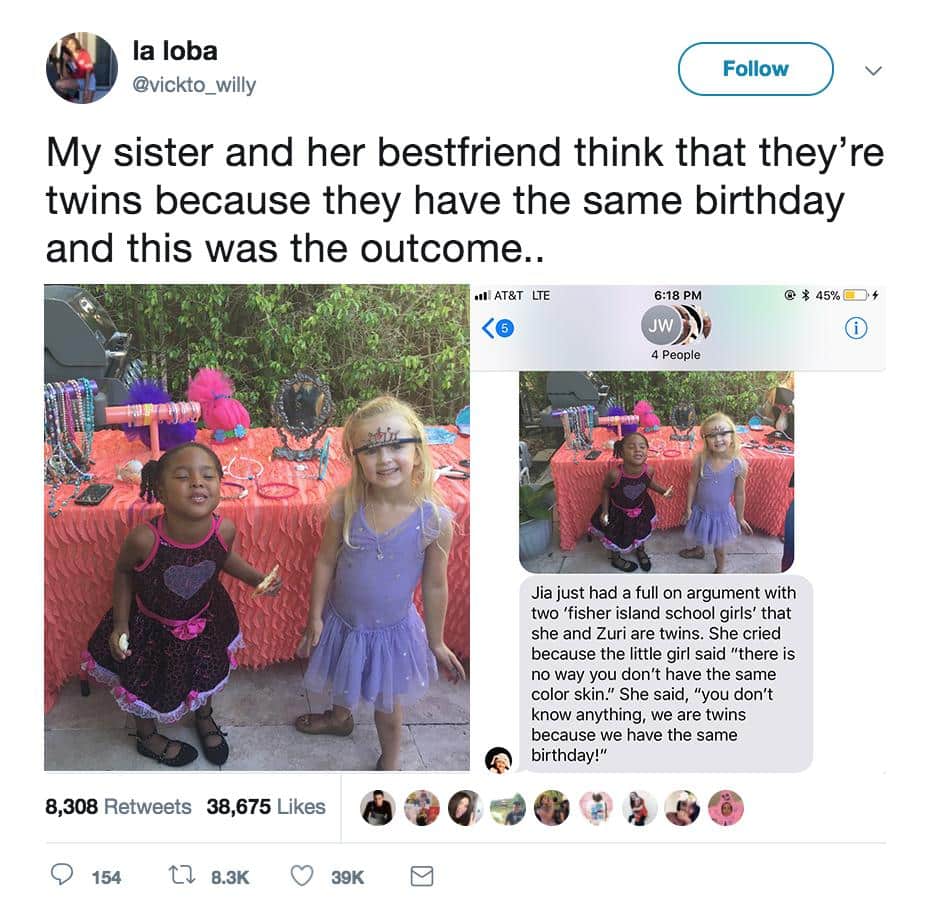 reddit.com
Williams decided to share her sister's amazing story with friends on social media. People were in awe, and there were similar BFFs and 'twinsies' all over the country that even offered to spend time with Zuri and Jia. Check them out at #2!
9. Taking Social Media by Storm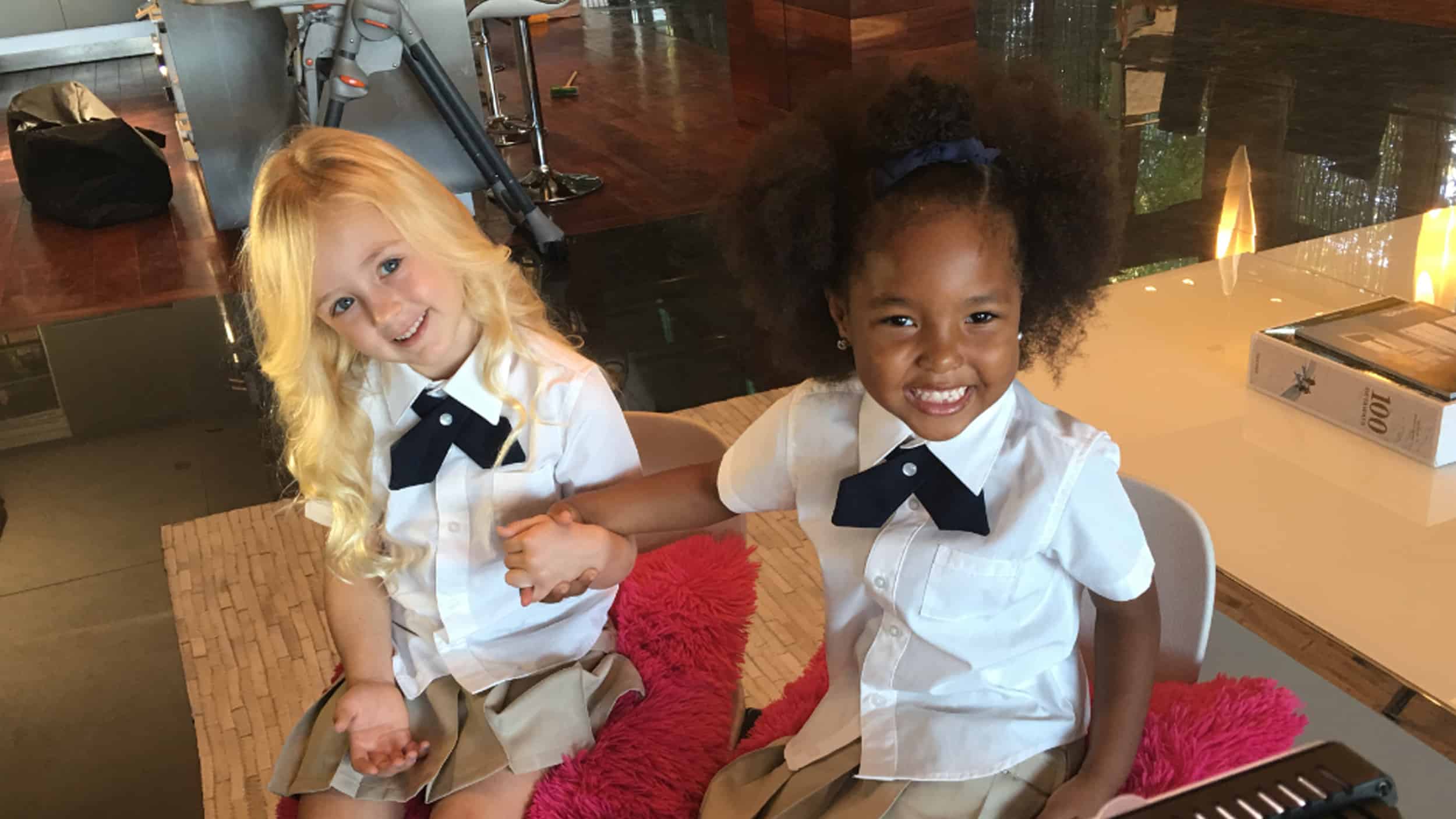 today.com
Did you see how many shares of Williams' tweet were? It started with more than 8,000 retweets and almost 40K likes, reaching over 66,000 likes and 15,000 retweets! People will do nothing else than defend this amazing friendship.
8. 'A Breath of Fresh Air'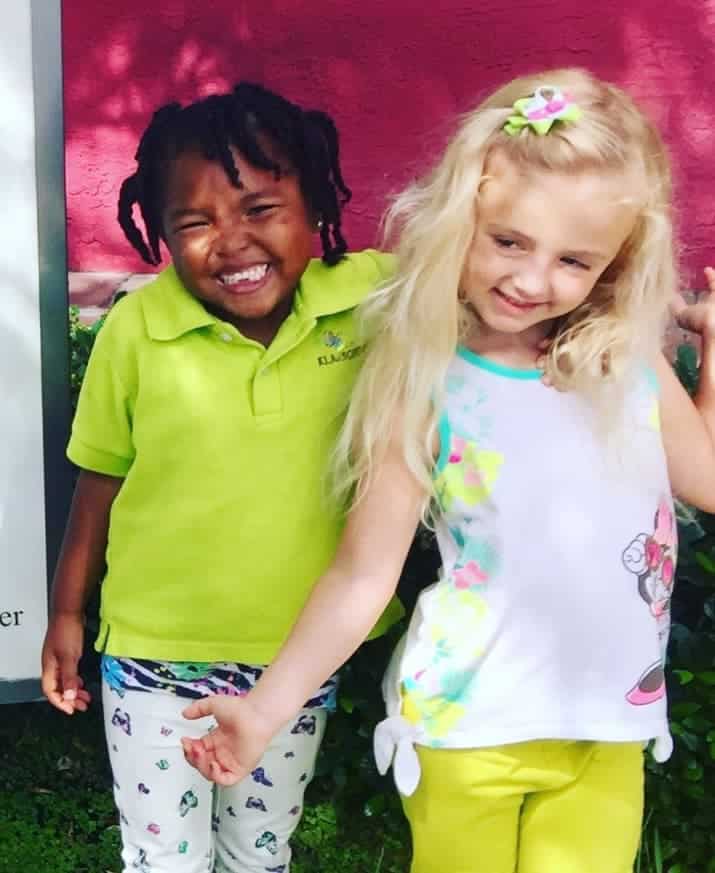 buzzfeed.com
In an interview, Williams said that on Twitter she saw 'so much stuff about racism, so this was just a breath of fresh air. Everyone's supporting them, and the girls don't even understand it.' But they surely understand what friendship is.
7. 'Love is Blind'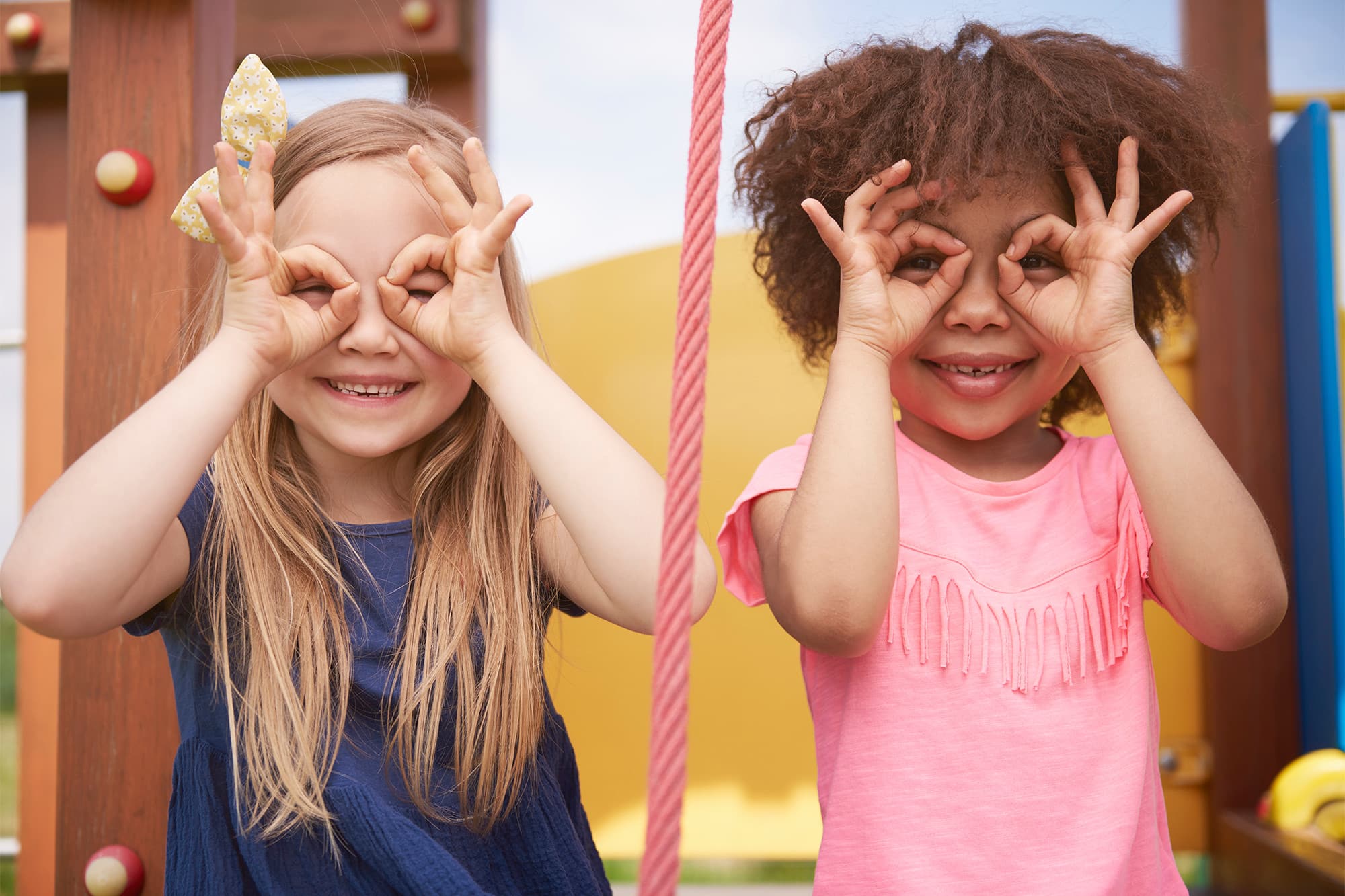 nypost.com
Sarnicola said that her daughter really moved her and told people that she wants 'this to be a reminder to the world that love is blind'.
6. The Same Birthday!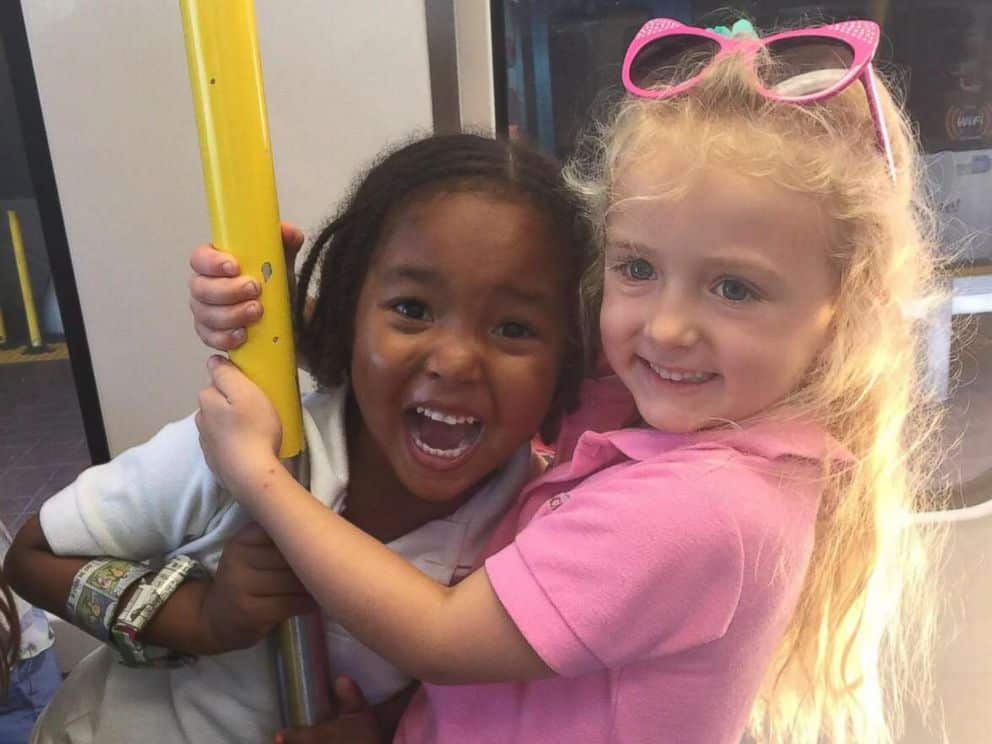 abcnews.com
'Jia said her & Zuri are twins so they are definitely twins. Those are the facts. They have the same birthday', said a Tweeter user while sharing the amazing story.
5. 'Deal With It'
inspiremore.com
'FLAT OUT! WE'RE TWINS, DEAL WITH IT', responded another person on Tweeter who was definitely moved by the story. 'If she says they're twins that exactly what they are', responded someone else.
4. Four-Year-Olds' Cuteness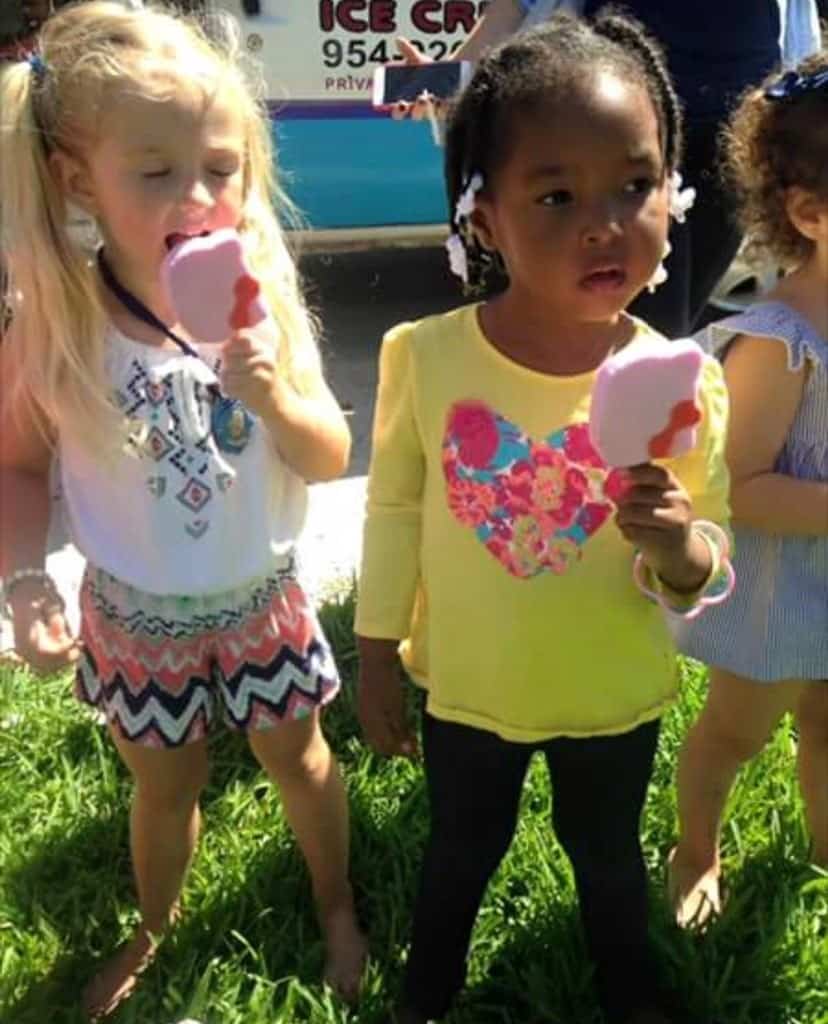 buzzfeed.com
Victoria Williams was moved by the girls' cries and seeing them defending their friendship made her think that 'people should see a glimpse of hope in Zuri and Jia's friendship'.
3. Best Friends Forever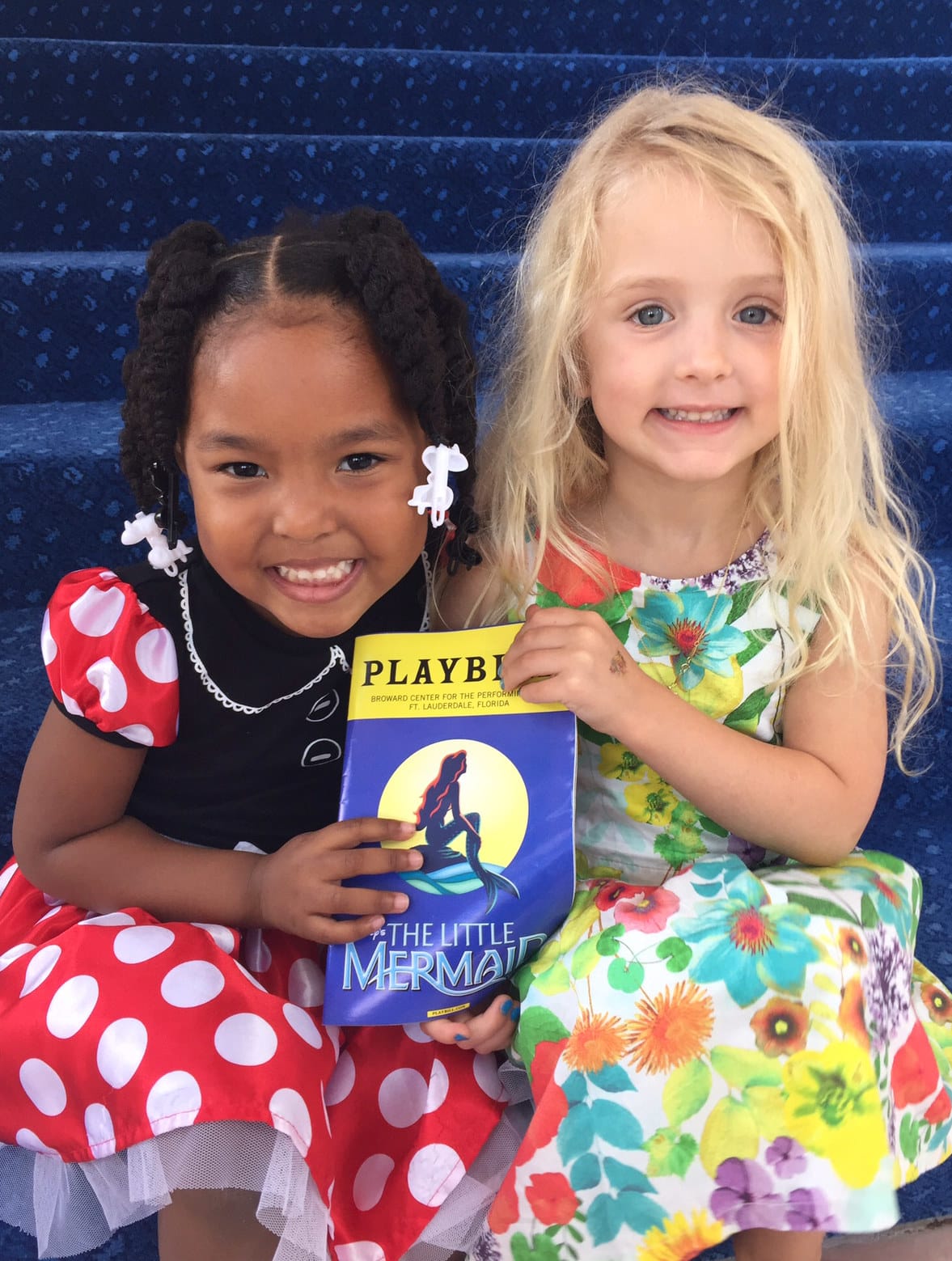 buzzfeed.com
'I could have never imagined the story reaching over hundreds of thousands of people', said Williams while seeing how much a picture of two best friends and the strong bond has been appreciated.
2. Jia and Zuri, You're Awesome!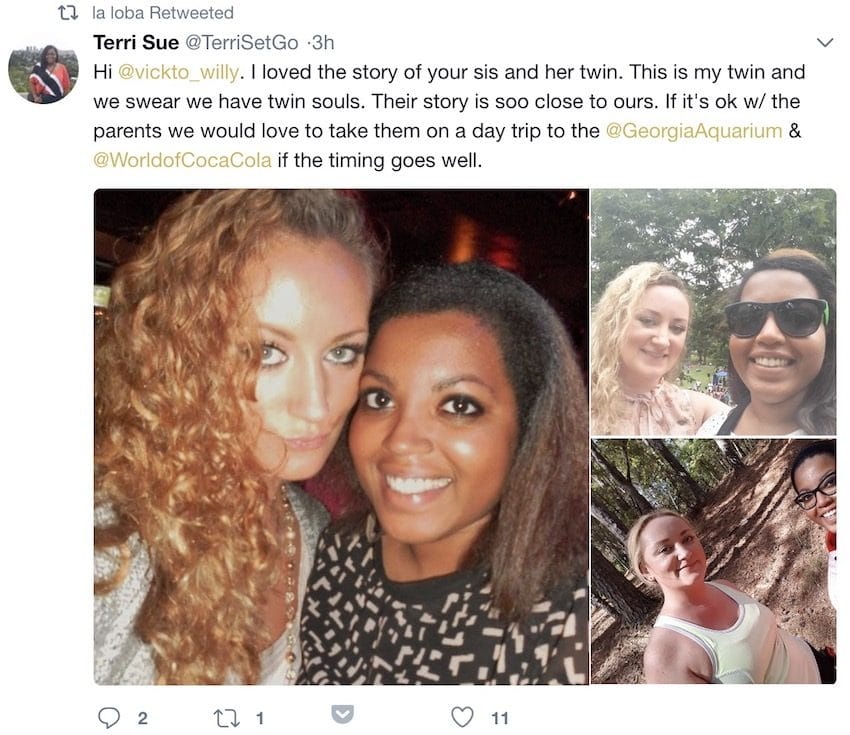 littlethings.com
This 'soul twin' BFFs offered the girls a trip to the Aquarium and loads of fun to celebrate their friendship if the parents agreed to it. And more other 'twin souls' joined the discussion with pictures of them to support the little girls.
1. Sharing One Soul
abcnews.com
In a world where people are divided between political beliefs, ethnic backgrounds, religion and moral compasses, adults should take this example and learn a thing or two about being HUMAN. Great job, parents!