When you think about caged animals, you imagine rats, bunnies, and dogs being experimented on in a laboratory. However, that isn't the only type of caged animals. All around the world, there are animals being caged and treated poorly for entertainment. The most common caged animals for entertainment are ones that are dangerous. Strong, ferocious animals are a spectacle for viewers and one in particular, bears, are getting the worst of it.
20. Caged and Bored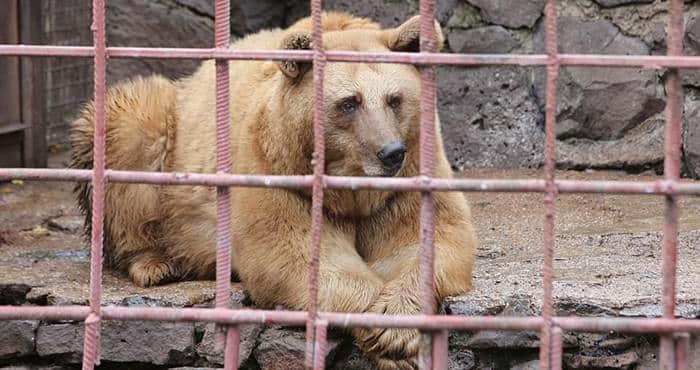 Source: imgur.com
The brown bear is one of the most common types of bears and is also the first type of bear that comes to mind. They are abundant across Northern Eurasia, especially Russia, and are being subjected to horrible conditions for entertainment. These brown bears are captured, kept in cages, and never allowed to leave the confinements of their cages. They begin to become restless and try to find any way to escape their enclosures.
19. A Way Out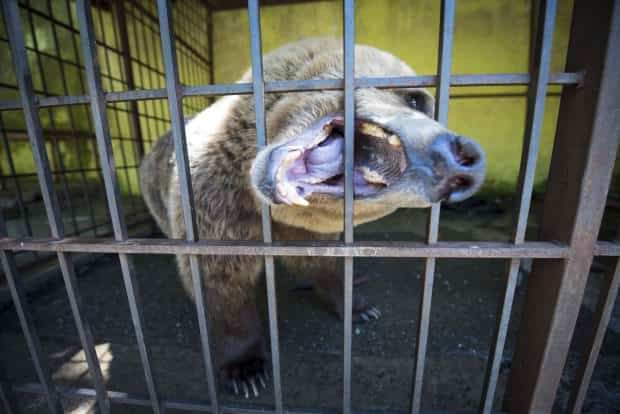 Source: imgur.com
Bears are one of the most fierce animals that one can encounter. It's speed and power are feared and running into one in the wild can end in disaster. Because of the extreme qualities that these ferocious animals have, they are yearned for as a spectacle for both tourists and locals. These bears would spend their lives close together, living simple lives whose only purpose is to be a sight for people eating dinner at the adjacent restaurant.
18. Room for Two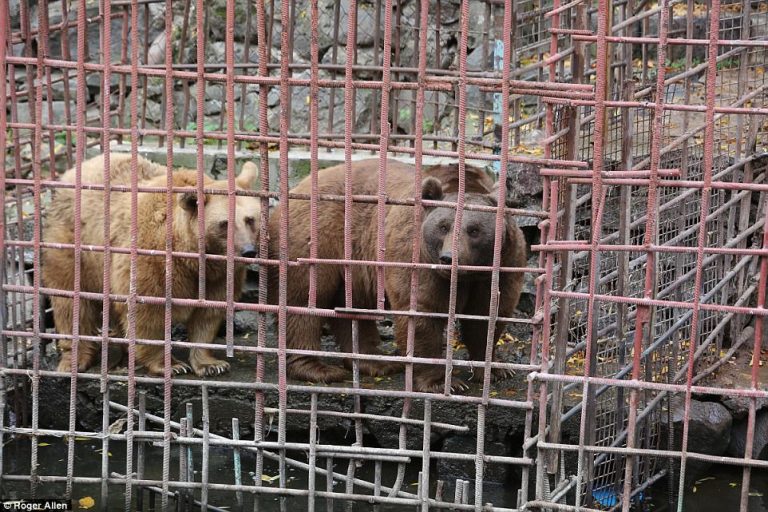 Source: honesttopaws.com
These bears are used as a spectacle, almost like a zoo, however, they aren't given huge spaces to roam, vegetation, or even toys or water to play in. Brown bears possess one of the largest brains of any extant carnivoran and are commonly seen using tools. They understand more than we give them credit for, so of course, they understand when they are being held captive. They yearn for a way to escape and roam the lands again, free.
17. Help Me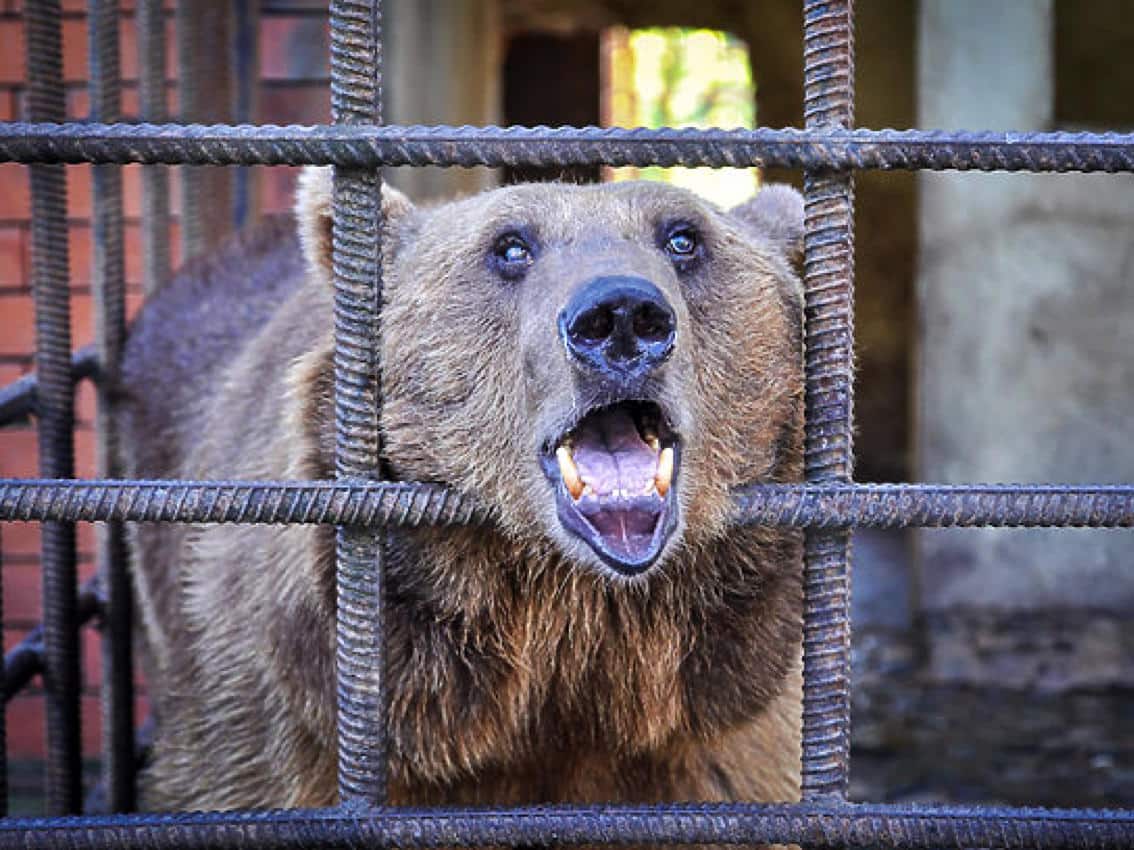 Source: imgur.com
With their extremely high intelligence, these bears understood that the new people before them were here to help. This bear is seen calling out, wishing for liberation from its prison. Brown bears, although not territorial creatures, roam large spaces of land. They don't tend to stay in small areas and instead enjoy exploring and traveling across the landscape. Due to their tendencies, being held captive without anything to do can make these bears not only unhealthy but depressed. However, they were relieved to see that help had finally arrived.
16. Limitations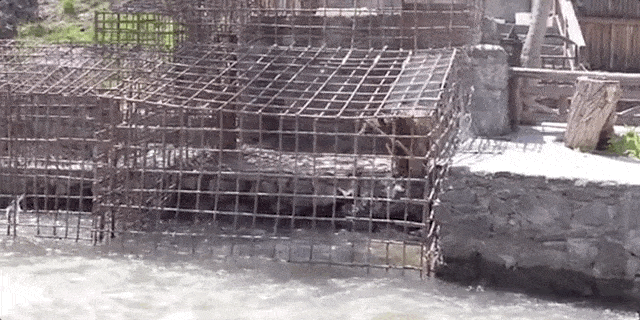 Source: honesttopaws.com
Their limited space gives them barely enough space to walk, let alone run. Many of these bears start to become weak from lack of exercise. Their normal habits throughout the year, such as hibernation and hunting, become disrupted since they spend every day all year in the same space. Being the entertainment, but receiving none themselves, the bears found themselves bored and beginning to show signs of depression.
15. Limitations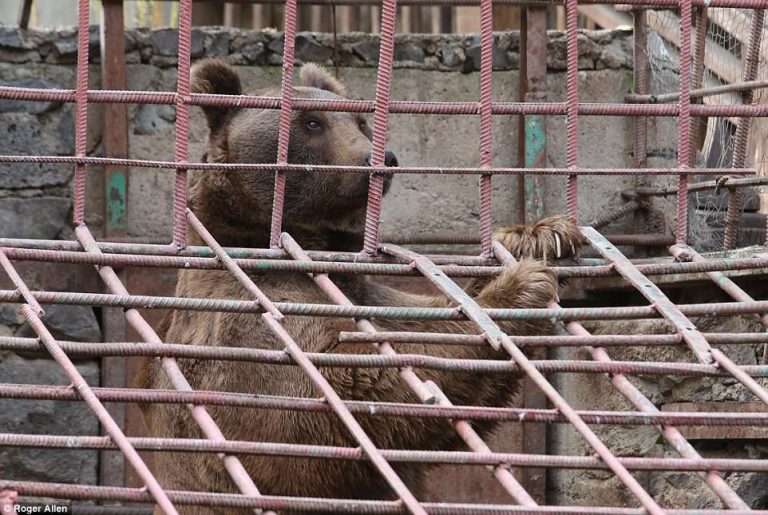 Source: honesttopaws.com
When humans get depressed they tend to eat more. However, these bears did not receive such a luxury. The bears were so scarcely fed, that they would nibble on branches and leaves that happened to fall or stick into their confinements. If they were lucky enough to be spared table scraps from the dinner tables of customers, they would immediately scuff it down, regardless if it was dangerous for them or not.
14. Hope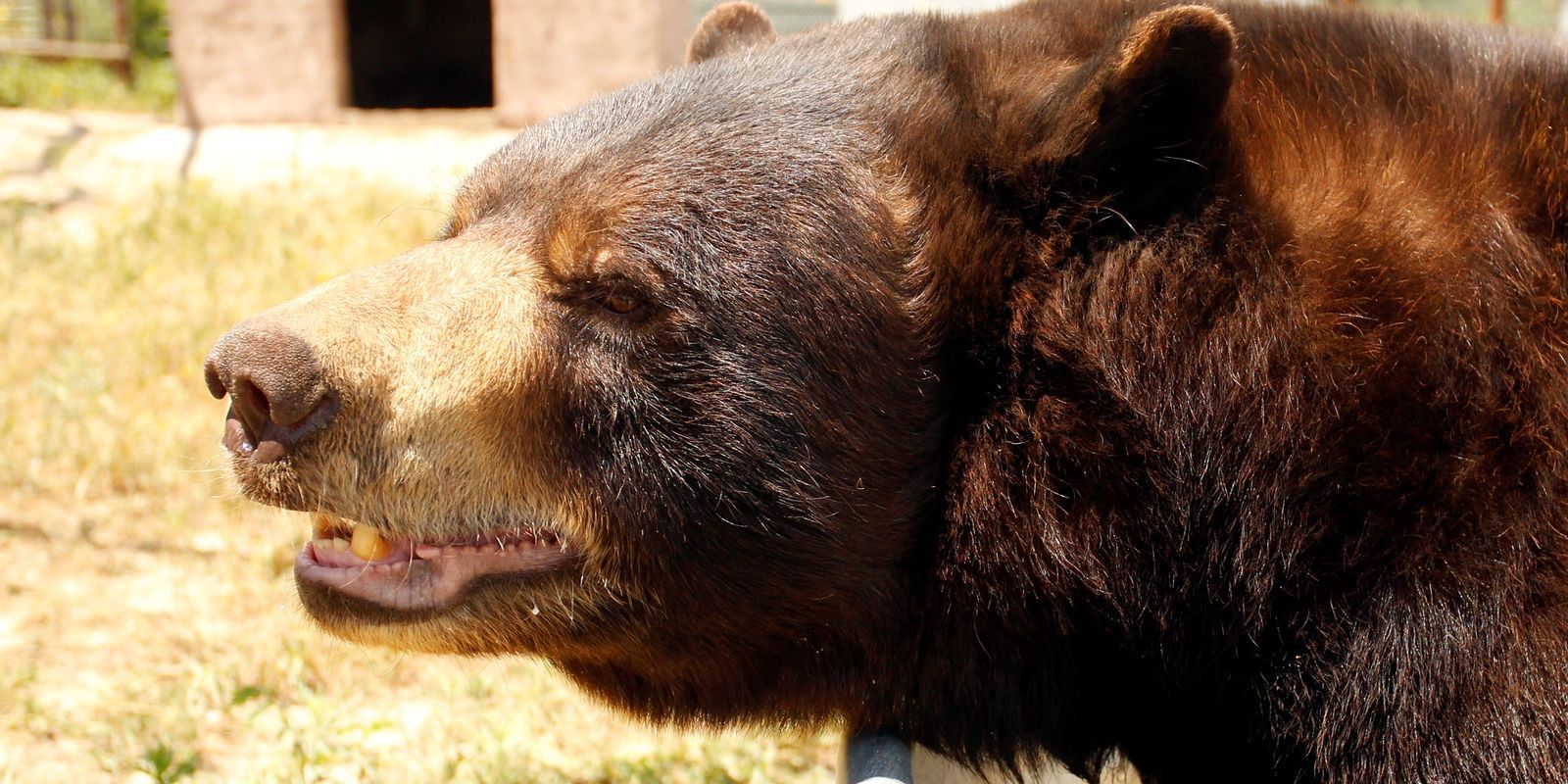 usatoday.com
Given barely enough room to stand and barely enough food to survive, some patrons began taking pictures and videos of these poor animals. The videos began to go viral and support to give these bears a better life began to accumulate. Enough money and noise were made that the IAR, International Animal Rescue, began to take action. collaborating with the Federation for the Preservation of Wildlife and Cultural Assets, they started their plans to rescue and help these captive bears.
13. To Work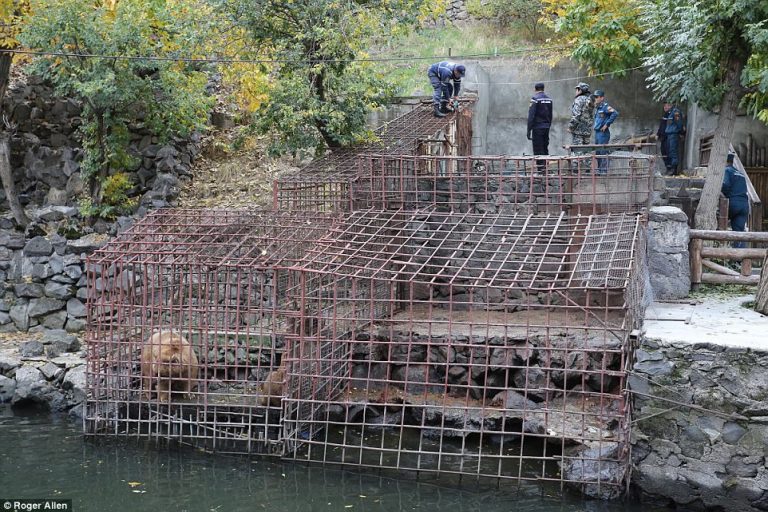 Source: honesttopaws.com
The two groups, fitted out with IAR officials and Wildlife volunteers, quickly got to work. After receiving approval from the Armenian government to rescue these bears from captivity, they noticed that they would need heavy duty tools and proper equipment to help release these bears. Some of which, required even the use of medical equipment.
12. Calm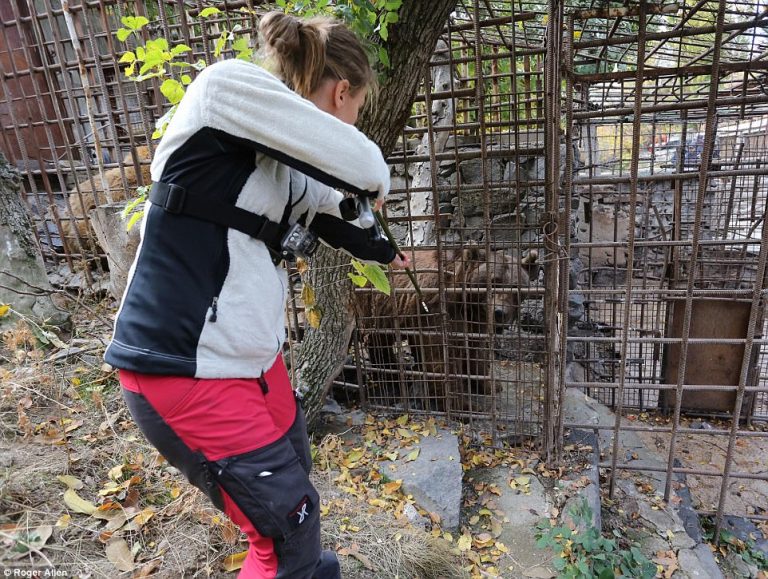 Source: honesttopaws.com
The first order of business would be to give the bears a small dose of sedatives to tranquilize them. A rowdy bear, unwilling to cooperate, would make the job of the helpers that much more difficult. It was necessary to give them a small dose, not enough to make them pass out, but enough to keep them calm.
11. Power Tools
Source: honesttopaws.com
Now the hard part begins, the rescuers got some heavy-duty power tools to help free these bears from their cages. They asked fire department officials for tools able to cut through thick metal bars. The idea was to be able to make an opening large enough for multiple team members and the bear to easily fit through without stressing the bear out too much. The process took a long time, having to saw through many different thick metal cages.
10. Saviors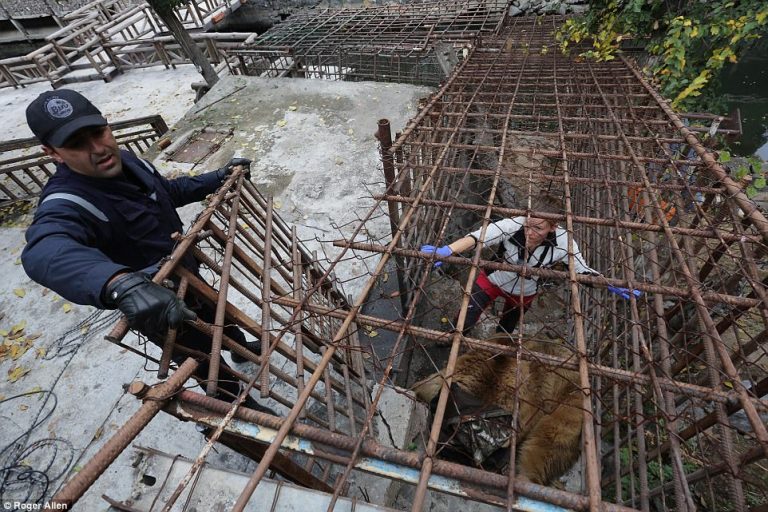 Source: honesttopaws.com
Once an opening was created, a veterinary would quickly enter the cage and make sure the bear was not suffering from anything before extraction began. They were also instructed to make sure the bears remained calm and under control. Since the bears still had a long trip to go to reach a rehabilitation location, the officials also had to make sure that there was no immediate medical attention needed for the bears.
9. Healthy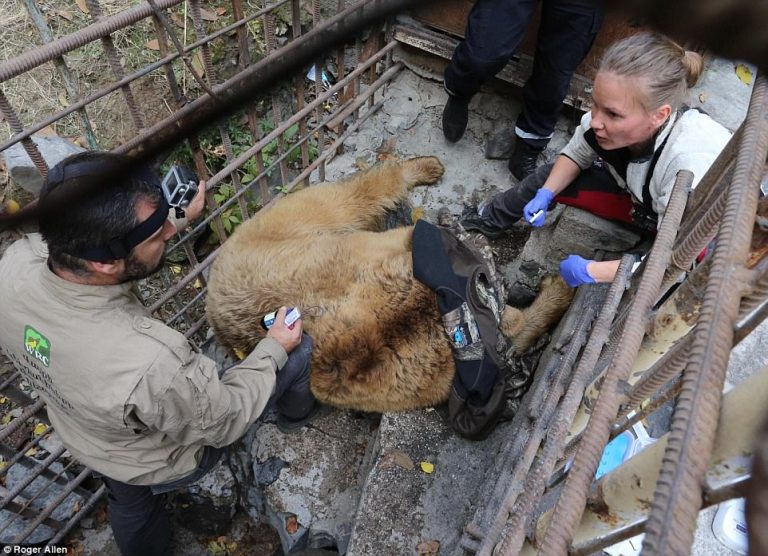 Source: honesttopaws.com
Surprisingly, many of the bears were healthy, they were starving and bored, but they lacked disease, which makes rehabilitation much easier. It was documented that the bears would relieve boredom by pacing back and forth in the small cages that they were given. Although it is currently unknown what the bears were being fed, bears are extremely resilient and able to survive long periods of time with small amounts of food.
8. Strength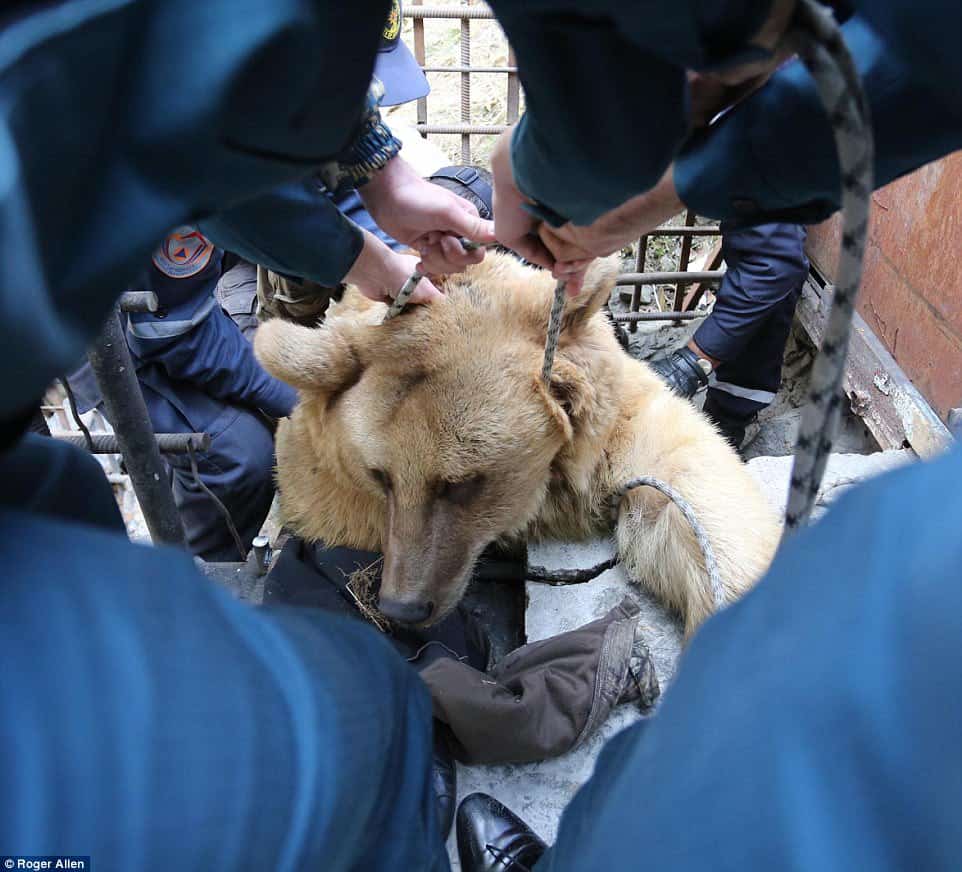 Source: honesttopaws.com
It took the strength of determination of multiple men in order to safely transport these bears out of their cages. The officials used ropes, straps, and willpower, to lift these tranquilized bears out of their confinements and back into the open space. Thankfully, there were a number of workers and volunteers eager to help the bears in any way they could.
7. Finally Free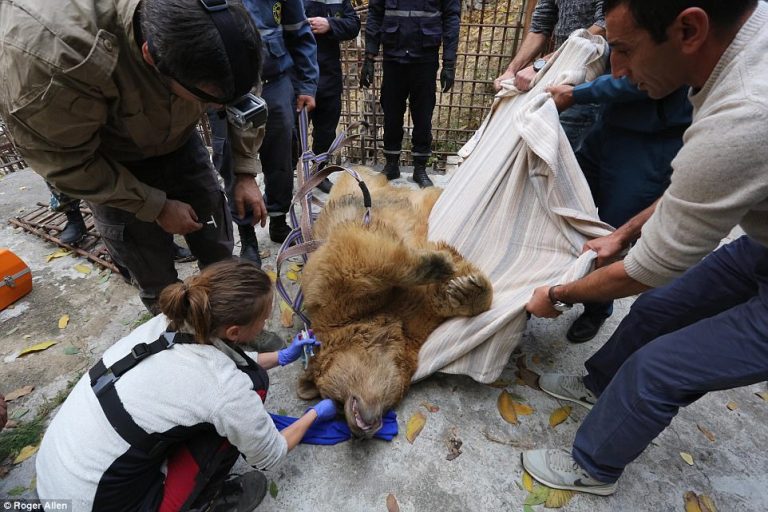 Source: honesttopaws.com
These bears had lived captive for more than 10 years. Constantly searching for a way out of their cages. Some of them even grew up in these cages, almost unaware of a life outside in the wild. Although sedated, these bears were finally given the fresh, open space that they deserved. Their first steps out of the cages were guided by officials and they quickly got to work fastening the bears to get ready for transport.
6. Almost Done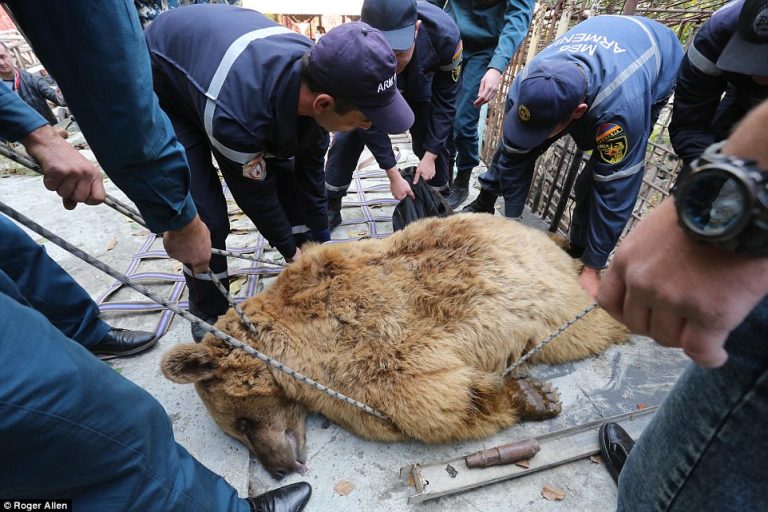 Source: honesttopaws.com
After these officers and animal control specialists heard wind of these bears being exploited and wrongfully treated they quickly came to their rescue. The bears provided almost zero resistance as their saviors cut the locks and bolts to their cages and helped them out of their confinements. These pictures, taken in Western Russia, show the variety of different holding cells and conditions of these brown bears before rescue. Understanding the severity of their tasks, the officers took great care in helping these brown bears out of their cages.
5. Sympathy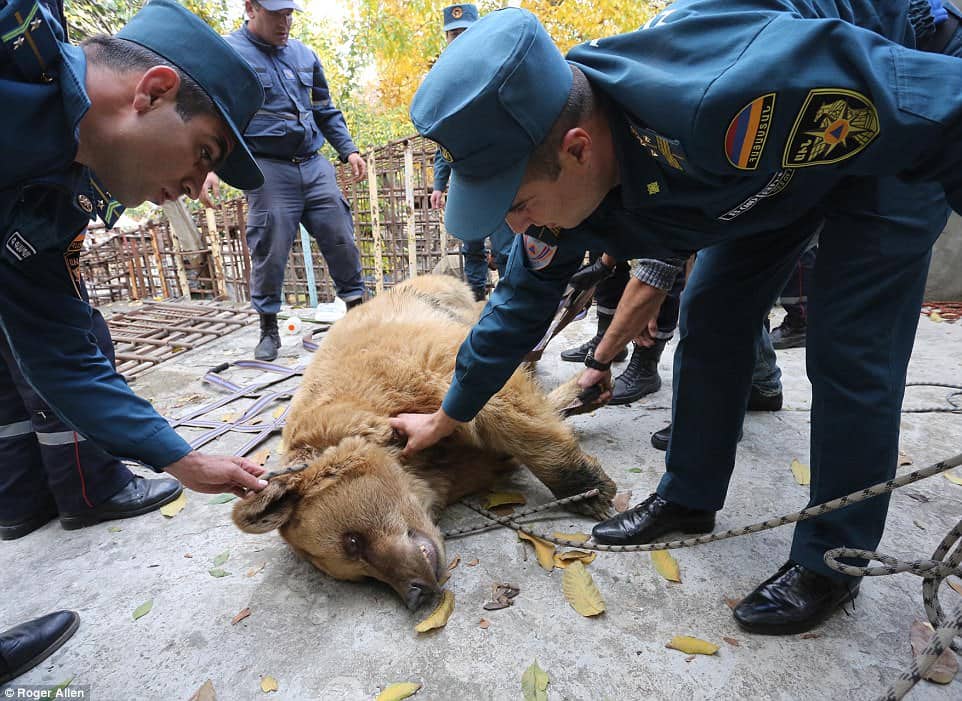 Source: honesttopaws.com
Finally being able to stretch their limbs, these brown bears are thankful for their rescuers and the sympathy that they could feel from them. The people are seen here giving the bears affection, petting them and checking for any diseases or damage that they could have acquired while in their captivity. However, since these bears have been confined for so long, it will take a lot of work with rehabilitation and therapy before they can be free and roam the lands once again.
4. Close to Salvation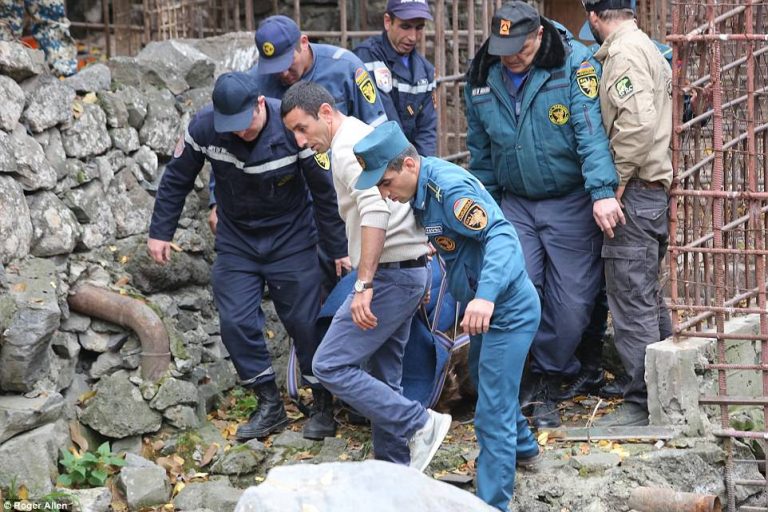 Source: honesttopaws.com
The bears were fitted onto carrying blankets, tied down by straps to ensure security. They were then carried to a large transporter to be sent to a rehabilitation location to be further examined and prepped to be released back into the wild. As you can see in this image, these bears, although underfed, were quite heavy and required the help of multiple men in order to transport.
3. Not the Only Ones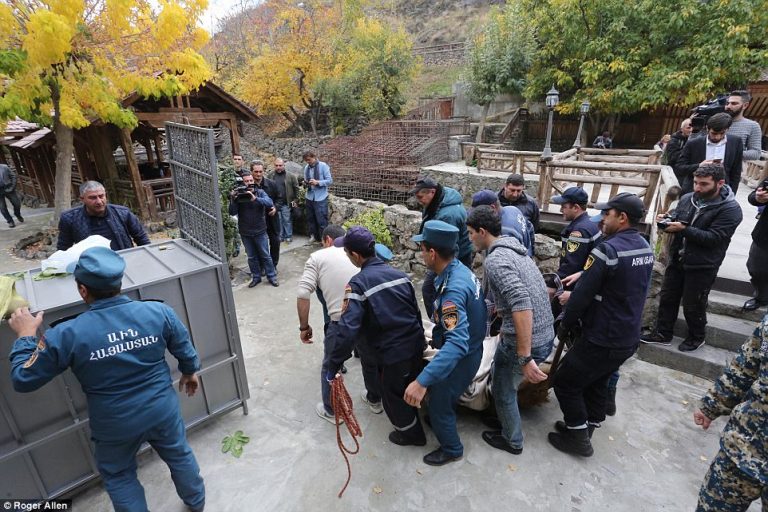 Source: honesttopaws.com
As you can see from this picture, one bear is almost to the transporter cage which is noticeably more sturdy and comfortable than the cages that they were accustomed to. These cages were lined with their excretes or housing old stagnant water like their old cages did. However, these aren't the only bears that need rescuing. This is a common practice across Northern Eurasia and the IAR is working hard to try and rescue as many bears as they can.
2. Accomplishments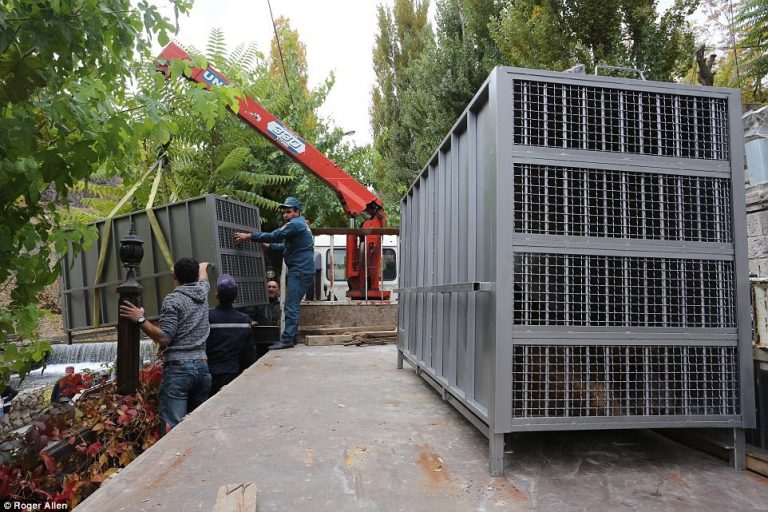 Source: honesttopaws.com
These bears were the first of 80 bears that the IAF has set free in sanctuaries where they can accustom themselves with living in the wild. There have been many movements and actions taken to help educate communities across the area that this form of entertainment is cruel and unjust towards animals. However, there are many already set in stone exploitations of animals that the IAR has to save.
1. Only Just the Beginning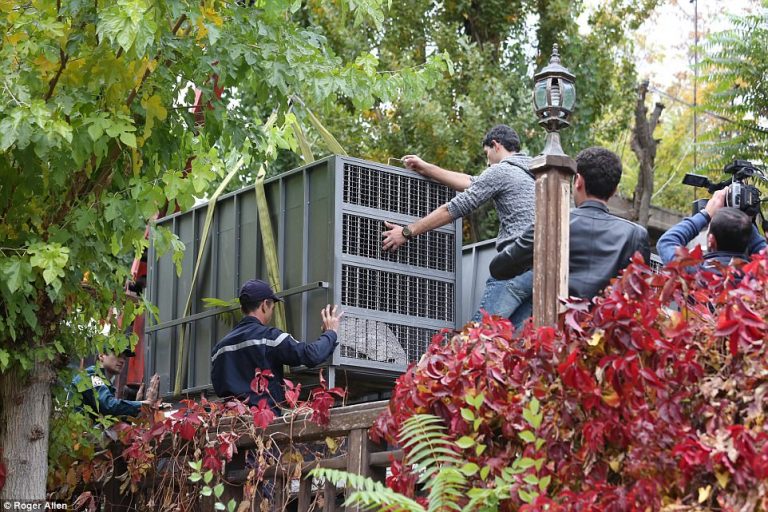 Source: honesttopaws.com
It is unfortunate to see that there are animals around the world that are constantly exposed to harsh treatment and containment. Many of which go under the radar and are unnoticed. This is just an isolated case about the problem around Western Russia where bears are used for entertainment. However, there are a variety of cases which involved animals from almost every species. Although the rate at which these crimes are being committed have begun to decrease, there is still a lot of work that needs to be done to ensure that no animal has to go through what these bears had to experience.