Being bullied is one of the worst feelings in the world and it's even scarier when the bullying turns into physical abuse. Many of us can relate to this scenario so this tale of a golden retriever that was bullied by wild dogs will definitely strike a chord with you. You'll shed a tear as you read this inspiring story about a bullied pup that eventually found his way home. Photo #13 will break your heart!
18. All Alone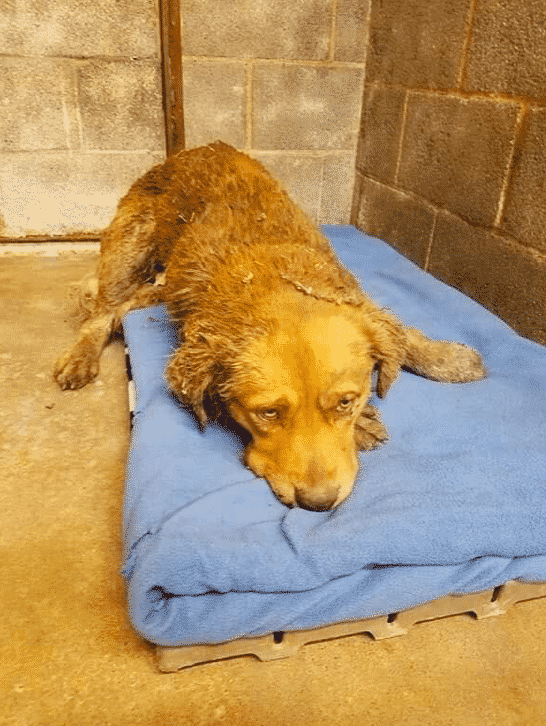 Image: The Dodo
Our story begins in a rural town in Texas, where Goldie the golden retriever found himself all alone. Walking around aimlessly, looking for both food and shelter, Goldie did not expect such a terrible experience from a random pack of dogs. You won't believe what they did to him…
17. The Attack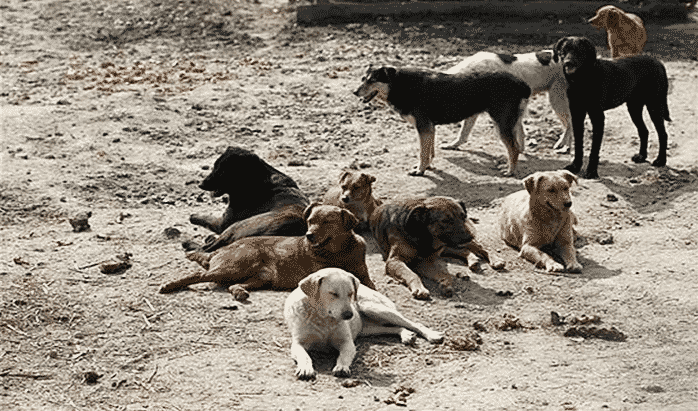 Image: India.com
As Goldie was minding his business a wild pack of savage dogs approached him. Unsure of what to do, Goldie was left open to attack. The dogs were brutal to him and he looked for an escape plan immediately. Finally, Goldie found a place where he could avoid the raving pack.
16. Mobile Home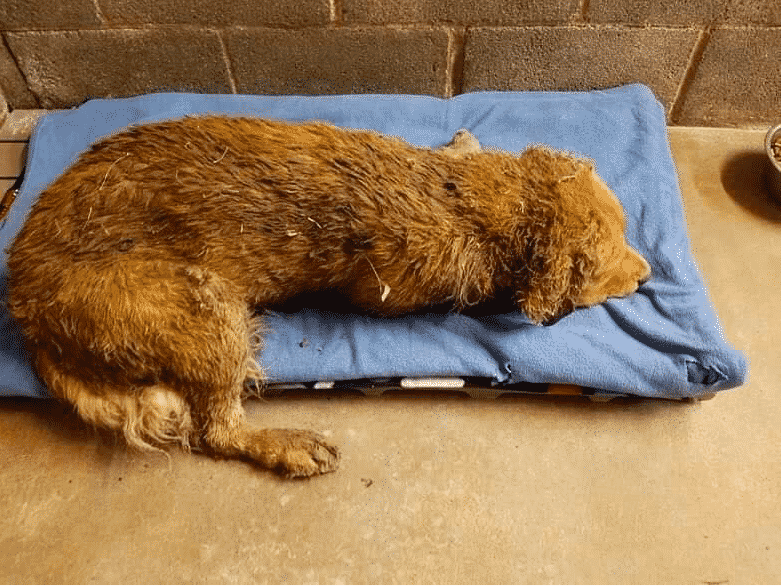 Image: The Dodo
Digging deep down under a mobile home, Goldie hid away so that he could not be found or attacked anymore. "Goldie was found under a mobile home, and he was being attacked by several dogs," Stacey Silverstein, co-founder of Rescue Dogs Rock NYC, told The Dodo. "When they finally stopped attacking him, he kind of trenched back underneath the mobile home."
Finally, animal rescue arrived and you won't believe how Goldie reacted.
15. So Scared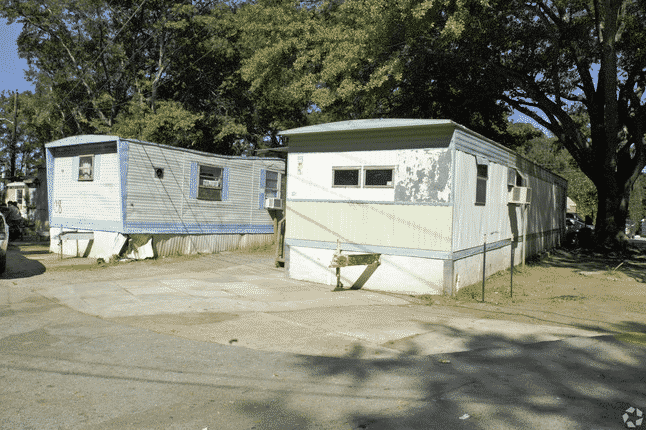 Image: Apartments.com
Animal rescue workers were finally called to the scene of the crime. They found the pack of wild dogs barking in the mobile home area and Goldie hiding underneath one of the trailers, scared out of his mind. Goldie was so terrified that the animal rescue worker had to physically drag him out from under the trailer because he refused to come out.
But it wasn't just Goldie's mental state that was in horrible shape…
14. Physically Abused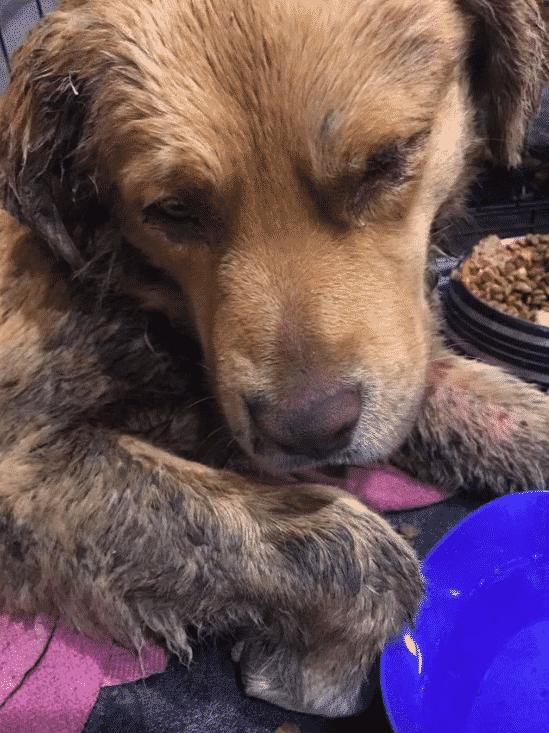 Image: The Dodo
Goldie was in terrible shape after the attack, both physically and mentally. His fur was terribly matted and his body was in horrible shape. The animal rescue workers brought him to the Corsicana Animal Shelter in Texas. "He had wounds and gashes on every part of his body," Silverstein said. "He was in shock."
The team at the animal shelter quickly realized that Goldie needed a vet immediately!
13. Team of Saviors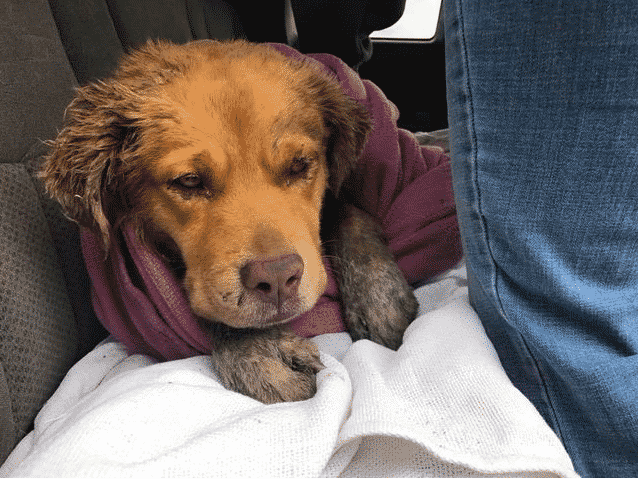 Image: The Dodo
Volunteers from Rescue Dogs NYC saw Goldie and quickly rushed him out of the shelter and into an emergency vet office. The vets quickly worked on getting Goldie better through the use of antibiotics to fight off any possible infections and stitches for the gashes. But did Goldie take well to the treatment?
12. Recovery Process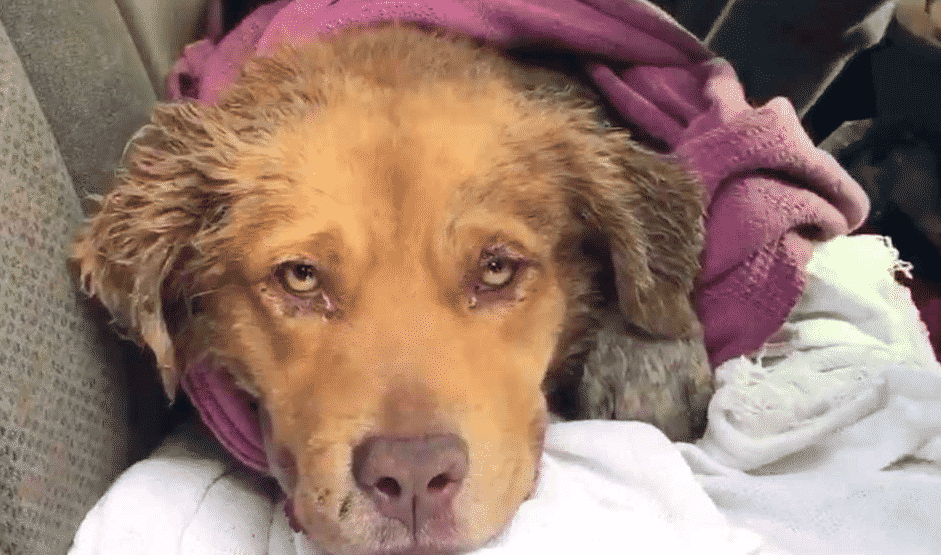 Image: Shareably
Despite the lifesaving routine from the vets at the emergency animal hospital, Goldie had a lot of healing to do. In fact, he spent two weeks at a vet's office in Texas before he was transferred off to another vet's office in Long Island. Everyone continued to outpour love but was that enough to salvage Goldie's life?
11. Two More Weeks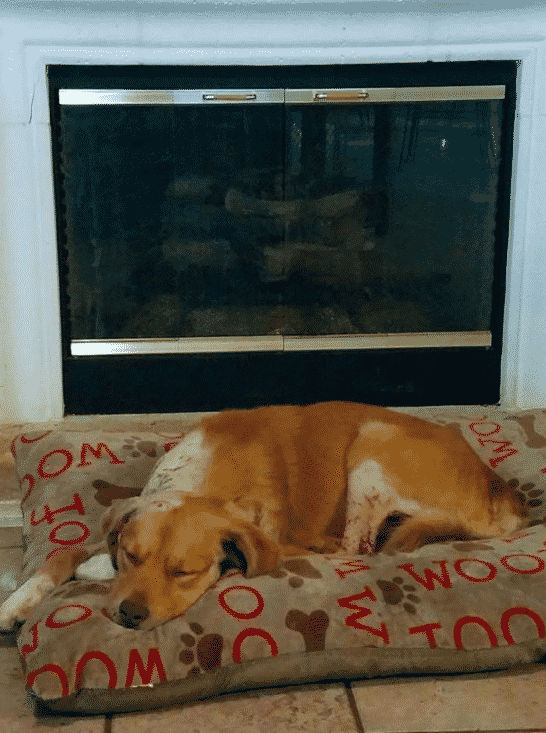 Image: The Dodo
During his stay in Long Island, Goldie spent another two weeks at the vet's office. Suddenly an unexpected turn of events occurred and the vets were incredibly excited at what was happening with Goldie. You won't believe how quickly the circumstances changed!
10. Feeling Better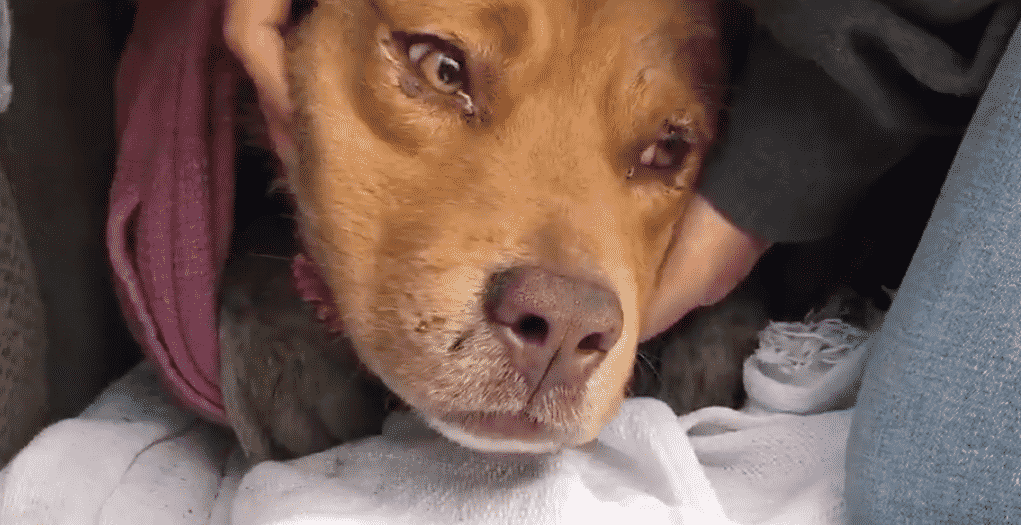 Image: Shareably
After four weeks of recovery time, Goldie finally began to show his true personality once more. He began feeling much better and the vets were incredibly happy to see that the dog was doing better after so much treatment. "For days Goldie was so fearful he could not even move, but slowly he realized he was safe and started to regain his confidence," Rescue Dogs Rock NYC wrote on Facebook.
You'll fall in love with his smiling face in the next photo.
9. Happy & Healthy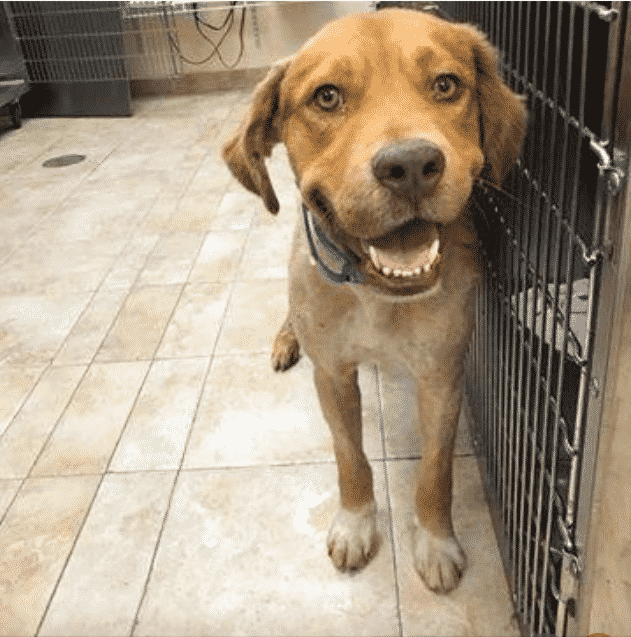 Image: The Dodo
Finally, Goldie was happy and healthy once more and the vets and rescue group were ecstatic. It was time to find Goldie a home that would love and care for him, but it turned out to be a much more difficult process than any of them had originally assumed. Find out why.
8. No Adoptive Parents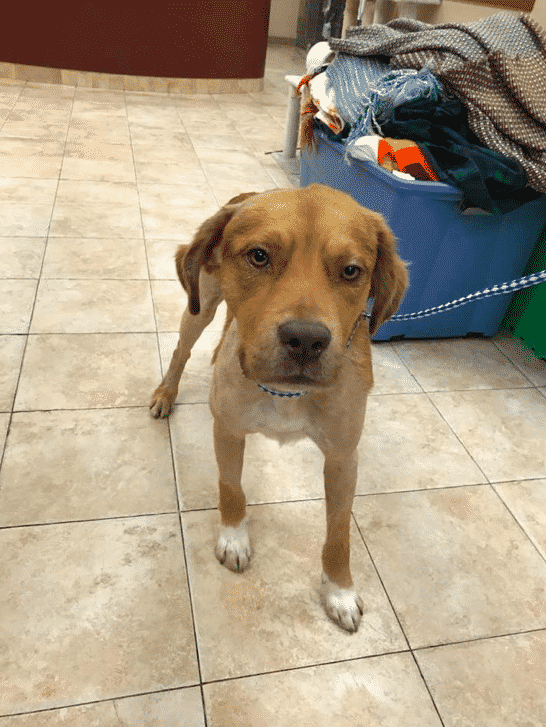 Image: Rescue Dogs Rock NYC
Goldie was healing nicely and the rescue team was eagerly waiting for him to find his new future home. However, no one came forward to ask about or showed any interest. That was until the group made a Facebook post about him and caught the attention of so many interested parties that it became difficult to shift through them all.
7. Facebook Post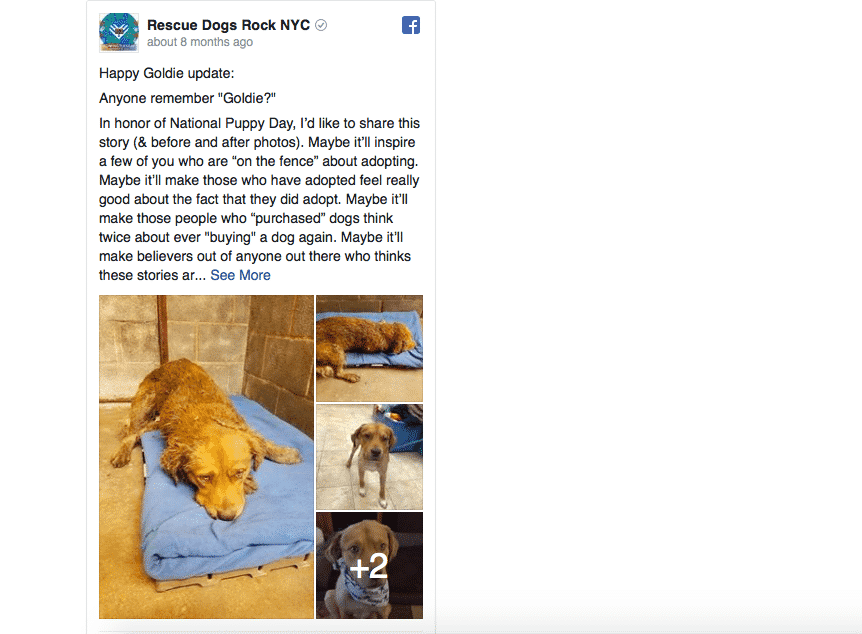 Image: The Dodo
"I remember thinking, "What is going on? How does this dog not have a forever home?'" Silverstein said. "But after a Facebook post, we got a gazillion applications for him. And that was it."
So many families were excited to make Goldie part of their family, but only one individual got lucky!
6. Spotted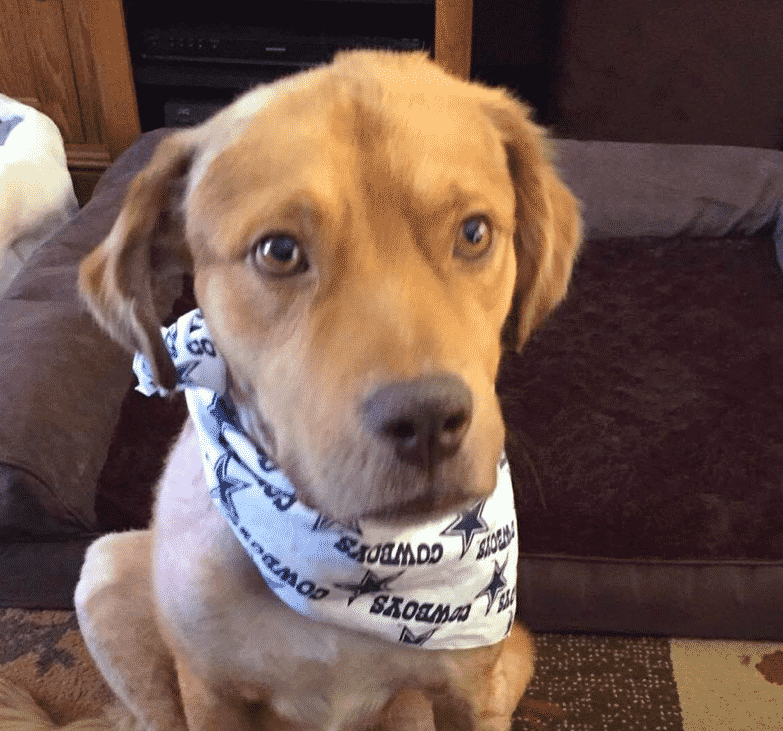 Image: Rescue Dogs Rock NYC
Eventually, one of the rescue volunteers from the organization saw Goldie and the post. He was immediately interested in adopting the dog as he felt that Goldie would be a perfect match for his girlfriend.
"My girlfriend lost her [rescued] Golden to cancer a while back. She has two other rescue animals (a Havanese and a cat)," the volunteer wrote in a Facebook post. He continued the post with even more heartfelt information…
5. Volunteer's Post Continued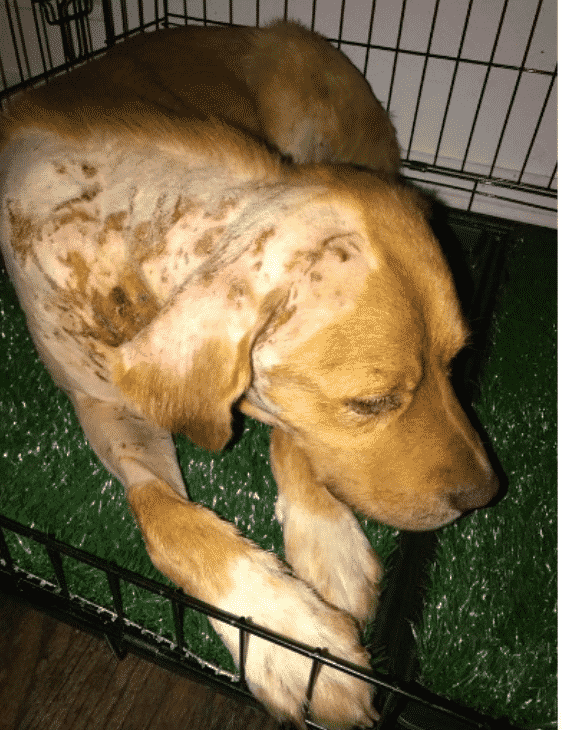 Image: Pet Rescue Report
"I posted his picture on FB and my girlfriend immediately responded with 'I think he's the one.' Two of my fellow rescue peeps who work with and alongside RDR helped put me and my girlfriend in touch with RDR. My girlfriend put in an adoption application and went to meet him in the vet's office in Huntington, NY. She said she knew it was meant to be because their last Golden also came out of a vet's office in Huntington."
So did she end up being the lucky mom of Goldie?!
4. A New Mom
Image: Rescue Dogs NYC
So Goldie finally found a new home with the volunteer's girlfriend and both of them were incredibly excited. She even renamed Goldie to Dakota or "Dak" for short, in honor of Dallas Cowboy quarterback, Dak Prescott. You would think that after such a terrible experience with other animals Dak would be hesitant to bond with his new mother's pets, but that couldn't be further from the truth!
3. Relating Well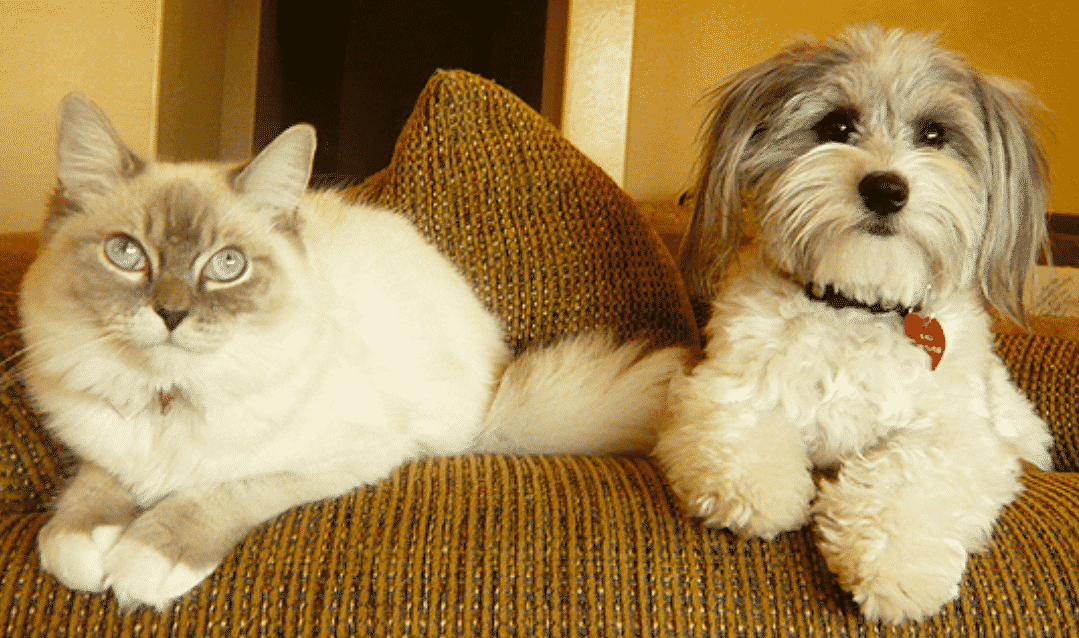 Image: R'Gang Havanese
Dak's new mother was nervous about how he would interact with his new animal siblings especially after such a traumatic attack. However, Dak surprised everyone by immediately getting along with his new four-legged pals. The family is finally complete and happy all together. The cofounder of Rescue Dogs Rock NYC had some very encouraging words to say and they'll leave you feeling happy about the entire situation in case you were still worried about Dak a.k.a. Goldie!
2. Cofounder's Words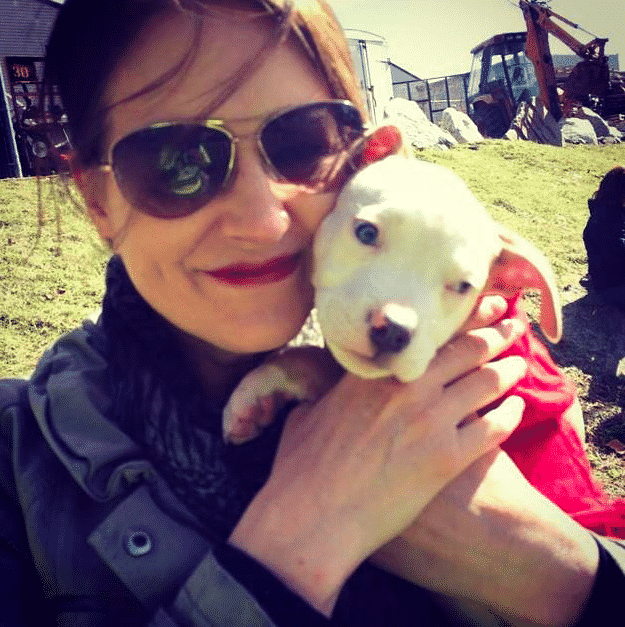 Image: YouCaring
"Now he's doing amazingly," Silverstein said. "He's in an amazing home. He loves everyone, every dog, cat. He's completely healed, and he's a complete miracle." Who else is absolutely delighted to hear that the situation turned out perfectly for Goldie after all of that pain and trauma?!
1. An Inspiration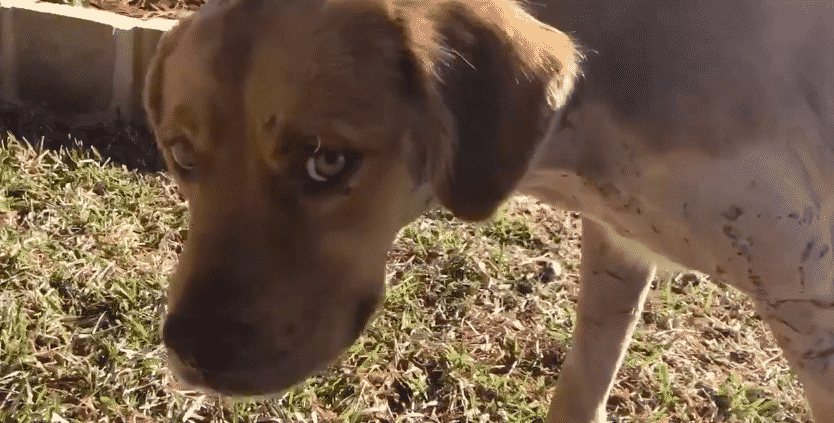 Image: Pet Rescue Report
This story is a great inspiration to everyone. Goldie's courage to open up to love and heal through his terrible experience should make us all feel strong enough to deal with any problems that life may throw at us. We hope you leave off feeling inspired to face your difficult life situations while keeping the adorable Goldie in mind.