Wolves are larger and scarier versions of man's best friends: dogs. They are much more primal and can be quite terrifying if ever witnessed in the wild. That said, wolves are also very cool – their pack mentality and distinctive look make them the focus of many paintings, stories, and even folklore – ever heard of werewolves? This being said, wouldn't it be fun to meet a wolf face to face in a safe environment? This Colorado park might be able to help with that… Stick around for number 9 to find out exactly how!
20. Zoo Time!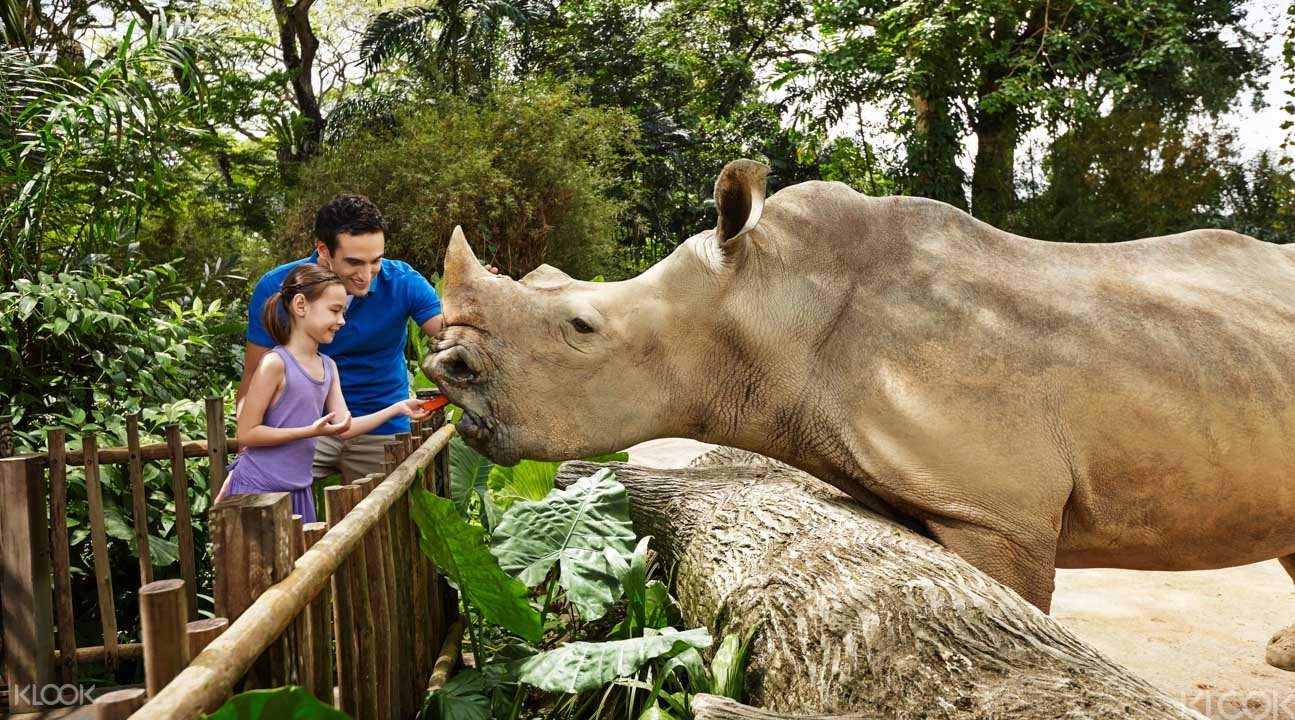 klook.com
Who doesn't love the zoo? Families from all over the world love to pack up their things for a day and take a trip to their local zoo. In the United States alone, there are 2,400 zoos, with over 10,000 worldwide! Everyone goes to these zoos to…
19. See the Animals!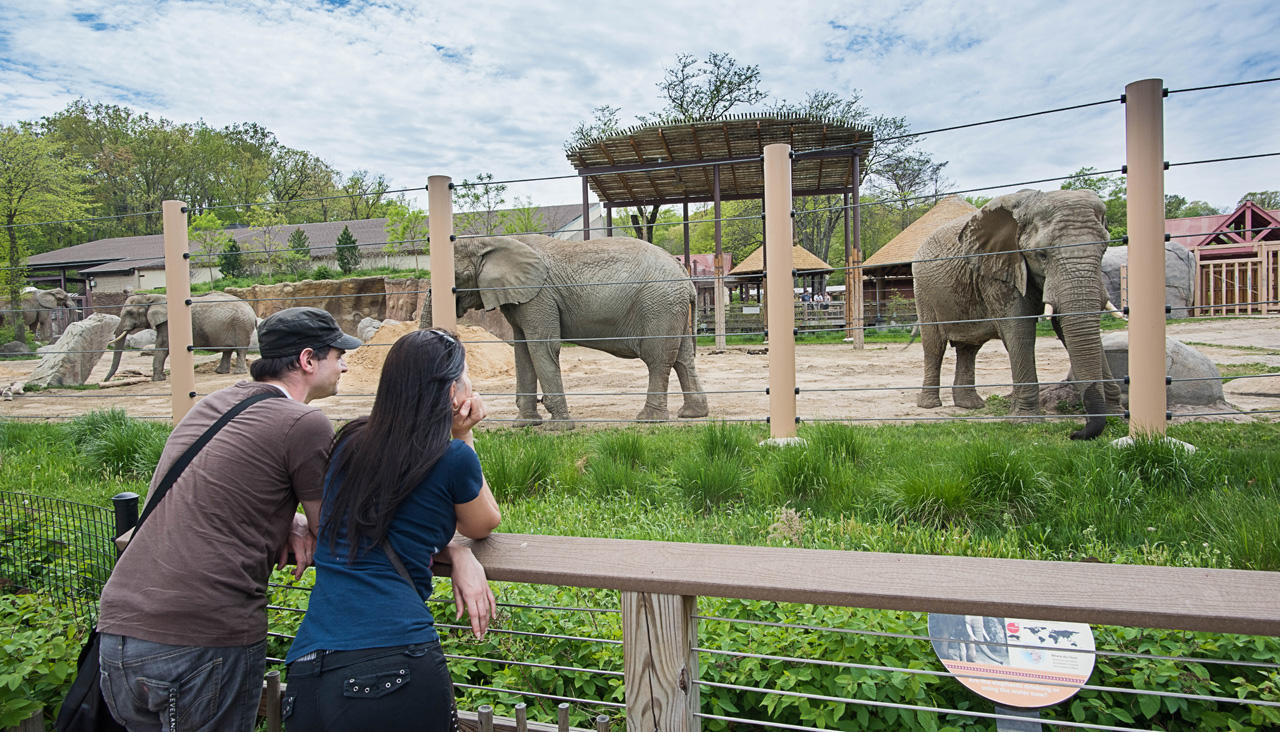 thisiscleveland.com
People go to zoos to see the animals. Whether it be a raccoon or coyote that you can only catch a glimpse of in your own backyard, or gigantic foreign animals like lions, elephants, or rhinos.  But there's one big problem with every zoo…
18. No Touching!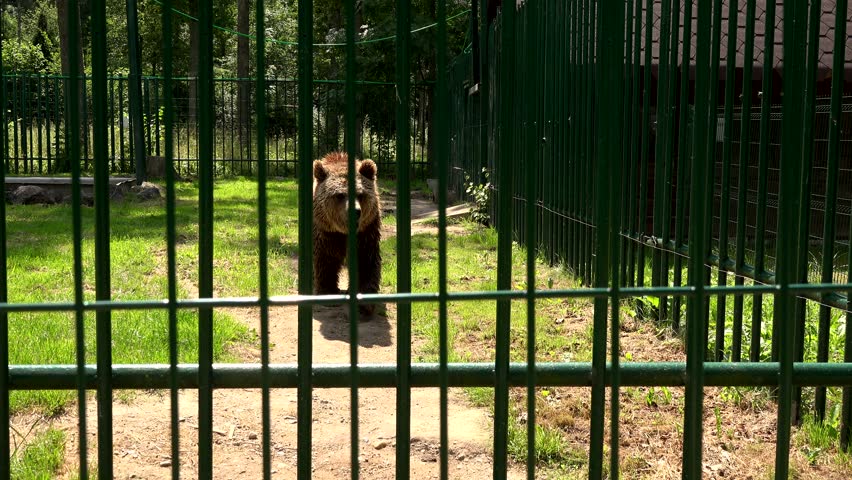 shutterstock.com
Every cool animal is behind a cage or a fence! Of course, this makes sense, If the animals were allowed to run free, there's no telling how they could interact with each other, and it would be dangerous for the visitors. But what if we could interact with the animals?
17. Cuddle Time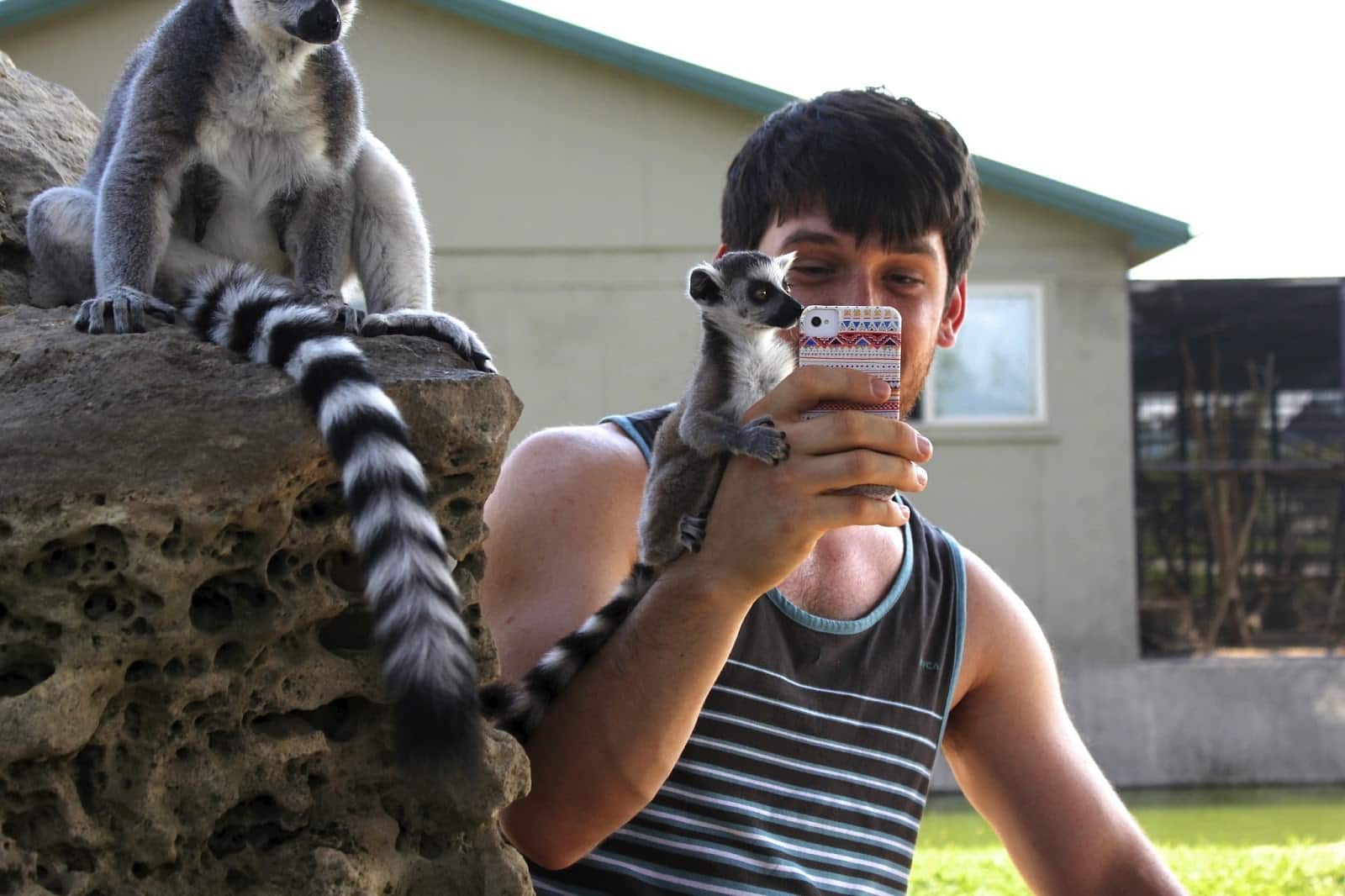 jasonandwhitneystowell.blogspot.com
How cool is that? Getting to meet and greet with small animals like lemurs or monkeys would be awesome! This limits the risk of the visitors getting hurt because these tiny guys can't hurt anyone. That said, wouldn't it be more fun to cuddle with some bigger animals…?
16. What about Wolves?
breakingitdown.co.uk
Wait, wolves? The large and dangerous ancestors to the canines we keep in our households today? Surely there's no way that these big beasts could be kept somewhere that visitors regularly frequent, right?
15. Yes, Wolves!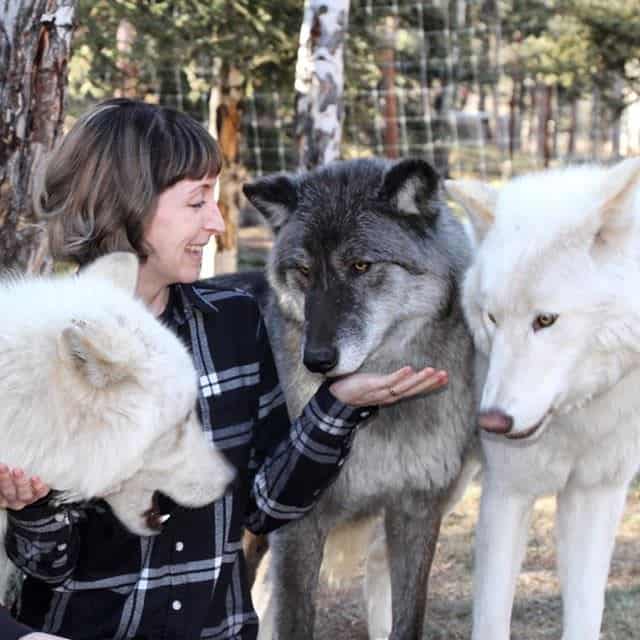 imgur.com
Yes, it is possible to have a zoo or reserve where the patrons can sit down and interact with real wolves! As crazy as it sounds, wolves can be just as friendly as dogs, they were man's best friend at one point in time, right?
14. It's Real!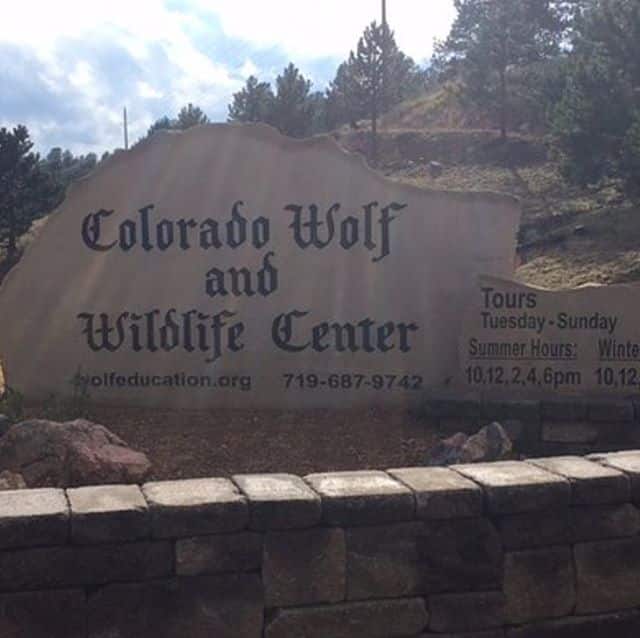 outtherecolorado.com
It's a real place that you can visit! In Divide, Colorado, there is a reserve designed to be a home for various wolves and wild dogs, and people can come from all over the world to play with the giant puppies. But how?
13. The More the Merrier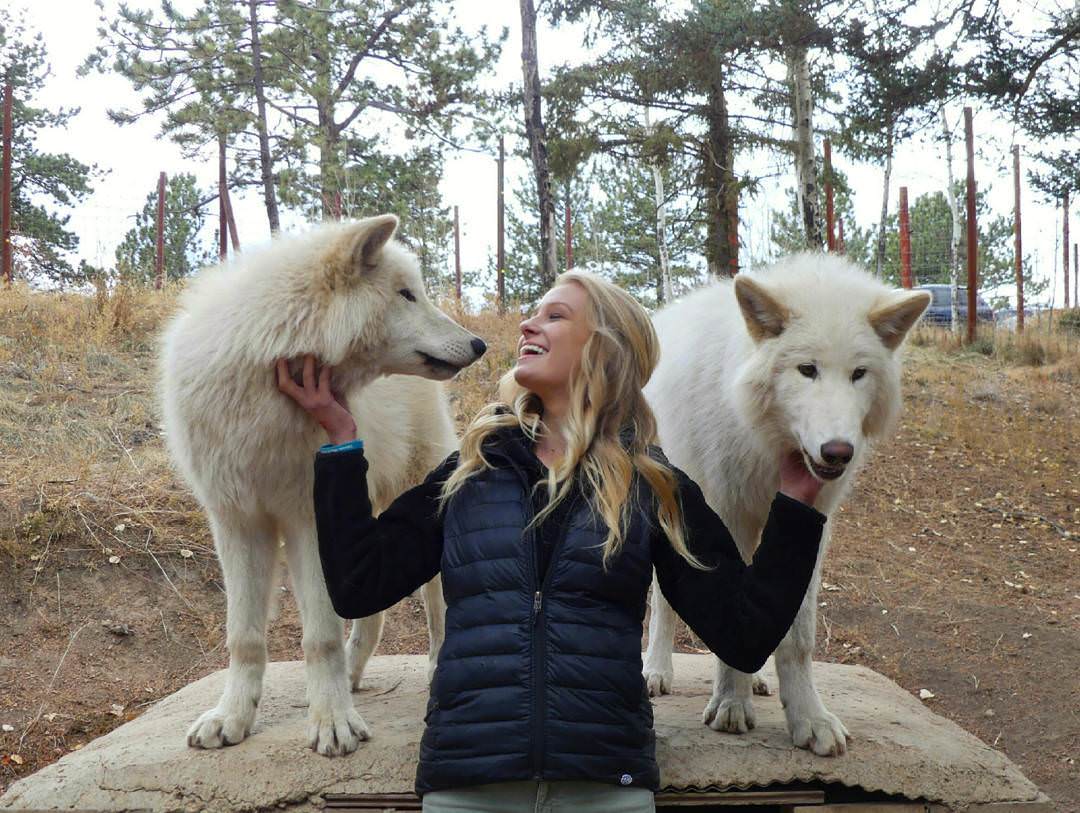 imgur.com
They let you play with and visit more than one wolf at a time, despite the dangers you might think would come with that. There's no danger of pack mentality here, the dogs see visitors as one of their own and love to make new friends. There, you can…
12. Feed them!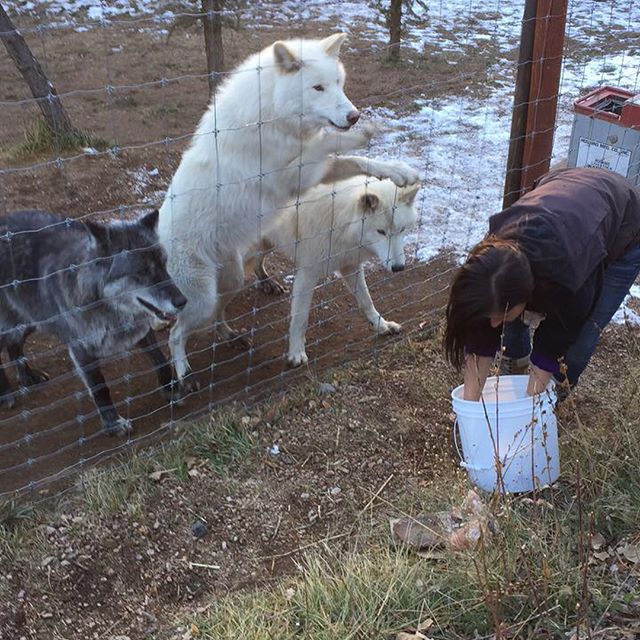 outtherecolorado.com
You can take a feeding tour while at the reserve, which includes learning about the wolves' diets, watching them be fed by the professionals that work there, and even get to feed them yourself if you get lucky! In fact…
11. They're just like Dogs!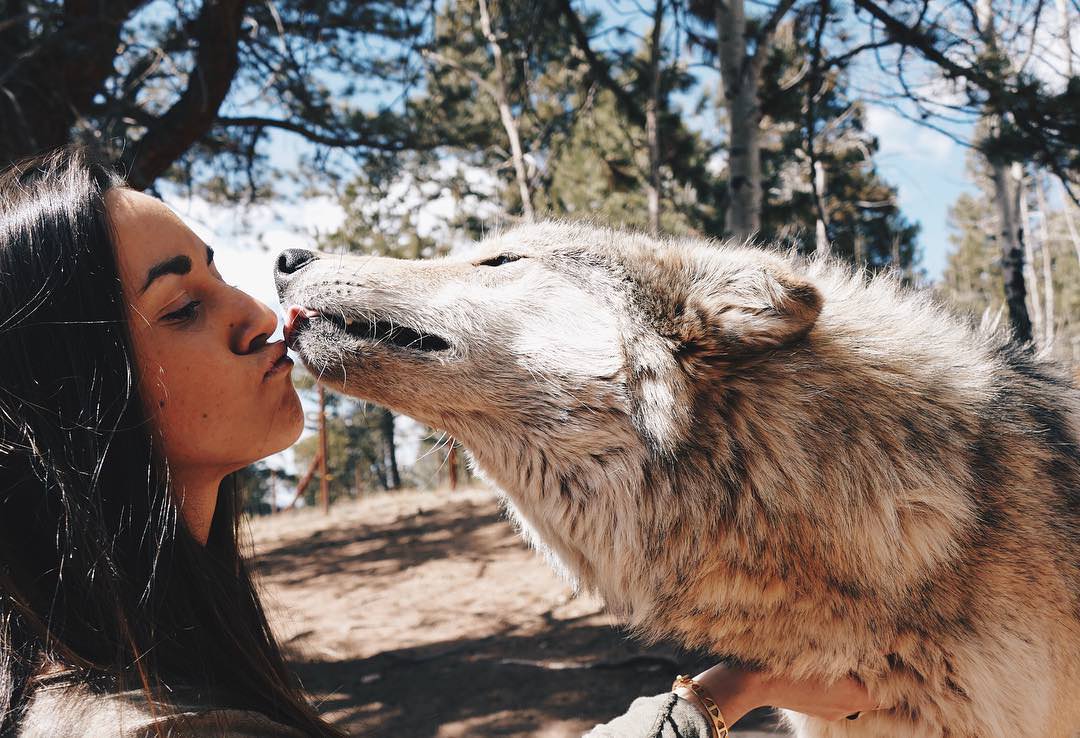 imgur.com
These big furry friends act just like the dogs we know! They love to play and cuddle and give lots of sloppy wet kisses. Their ears perk up when people come by, their tails wag, and sometimes they'll jump up to greet you! But why do they act like this?
10. Some are Saved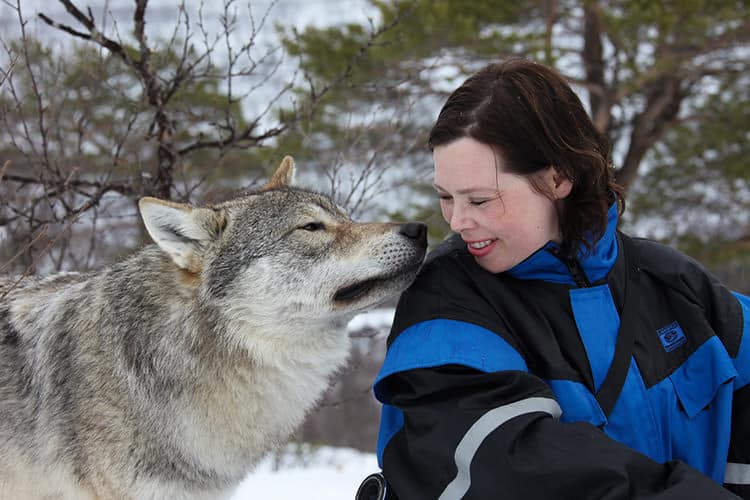 imgur.com
Many of the wolves are brought in from other zoos and shelters for protected species, but some are saved. The saved wolves are either found by a good samaritan somewhere in the wilderness or…
9. They're Hybrids!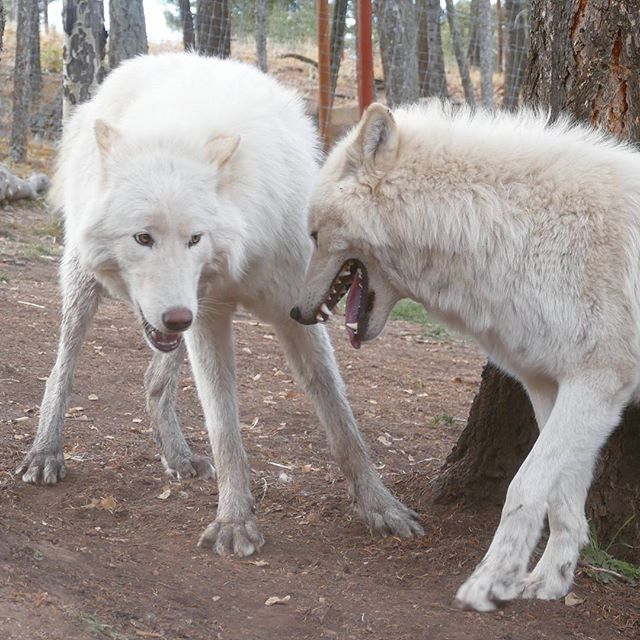 outtherecolorado.com
The very first member of this sanctuary was a wolf-dog hybrid, born from a wolf father and dog mother. Named Chinook, it was soon followed by dog/wolf hybrids from all over the United States, and that's good because…
8. A Sad Conclusion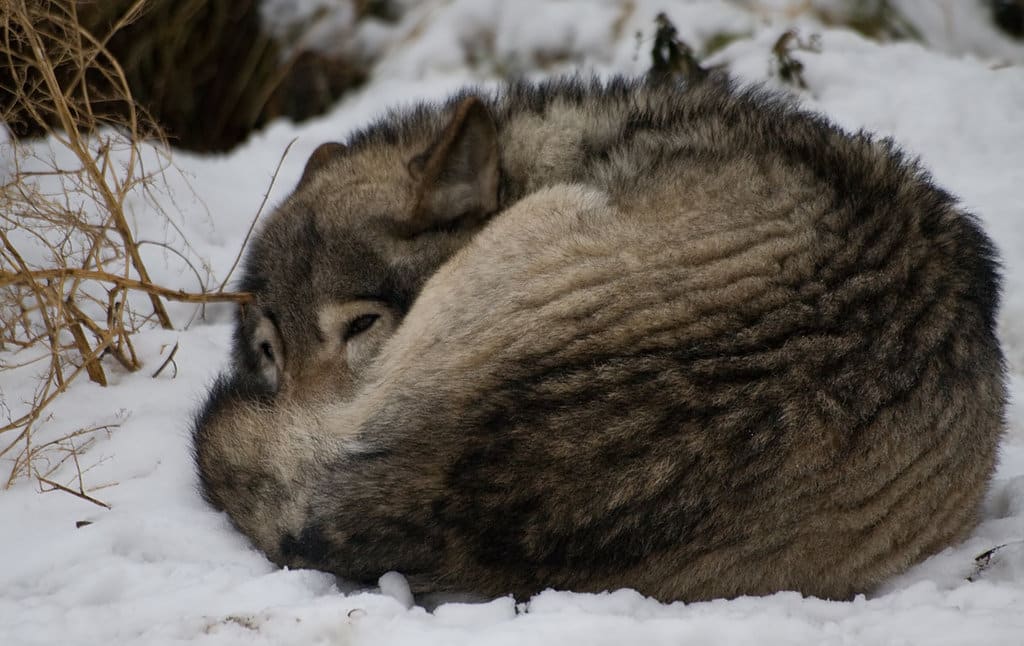 deviantart.com
Many of these poor hybrids don't survive, as dog owners are too frightened to have a wolf hybrid in their home, and they are often not accepted by wolf packs in the wild. This is why the sanctuary is so important…
7. Welcome Home!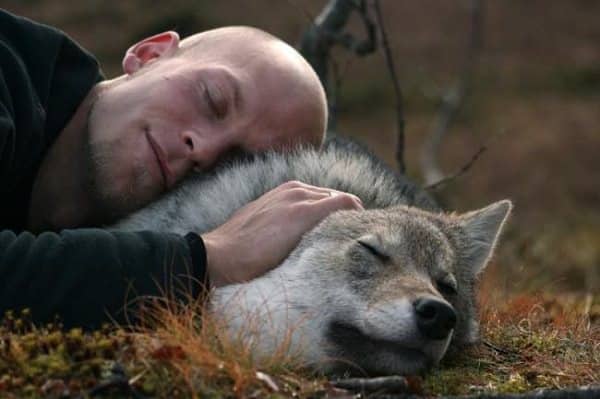 imgur.com
These hybrids, as well as full-blooded wolves, have a home now! And best of all, they get to live fantastic lives where they are fed and played with, as well as constantly visited by new friends! And as for their living space…
6. It's Huge!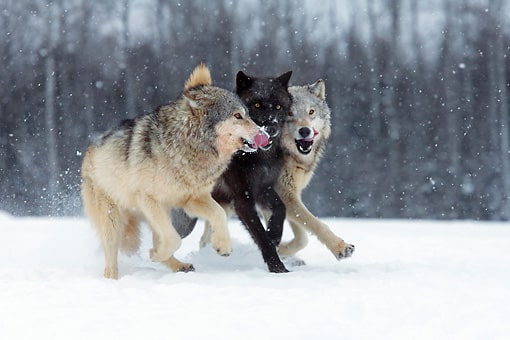 kimballstock.com
Don't worry about it being crowded, these friendly furballs have plenty of room to run around and play together. In fact, the entire reserve covers 35 acres, including several large buildings for storage of supplies and food. Speaking of food…
5. Eat up!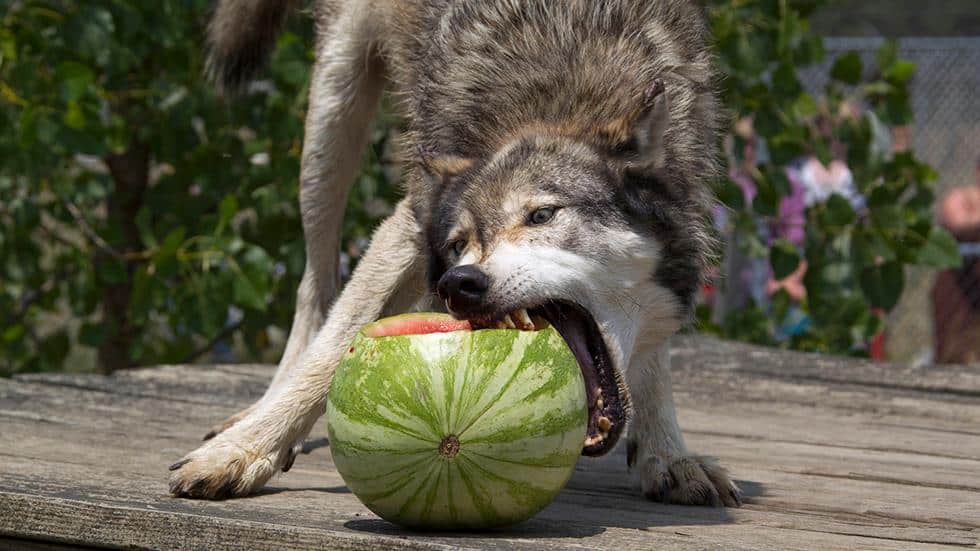 rebrn.com
Wolves are hungry animals, and that stems from their active lifestyle. Some wolves can eat up to 20 pounds of meat every day! It sure is a good thing that the sanctuary and hold over 2 tons of food. But they don't just feed wolves…
4. Expecting Company?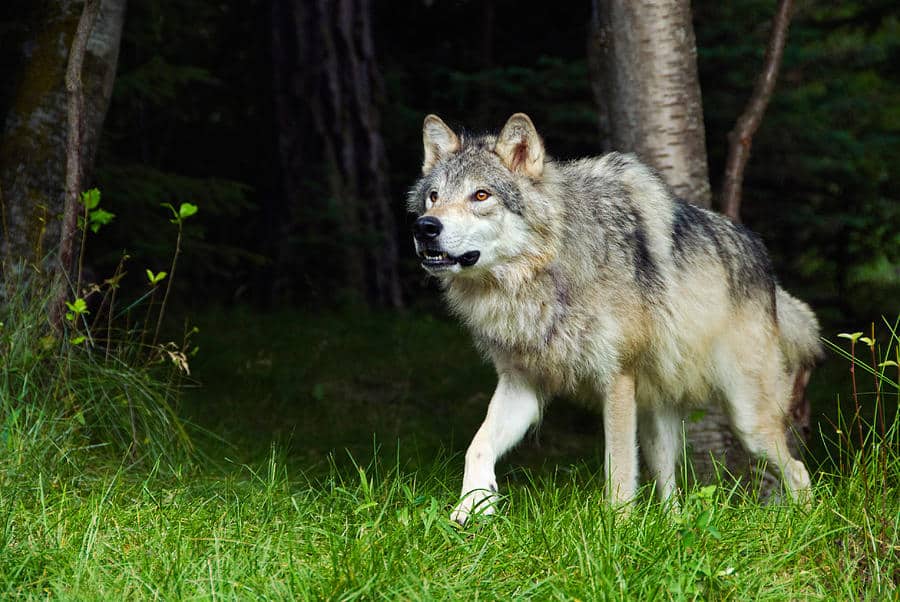 fineartamerica.com
Believe it or not, there are more than just the wolves and wolf-dog hybrids living on this Colorado sanctuary. But what other animals could exist in the same space as wolves, free to roam around an interact with visitors?
3. Coyotes!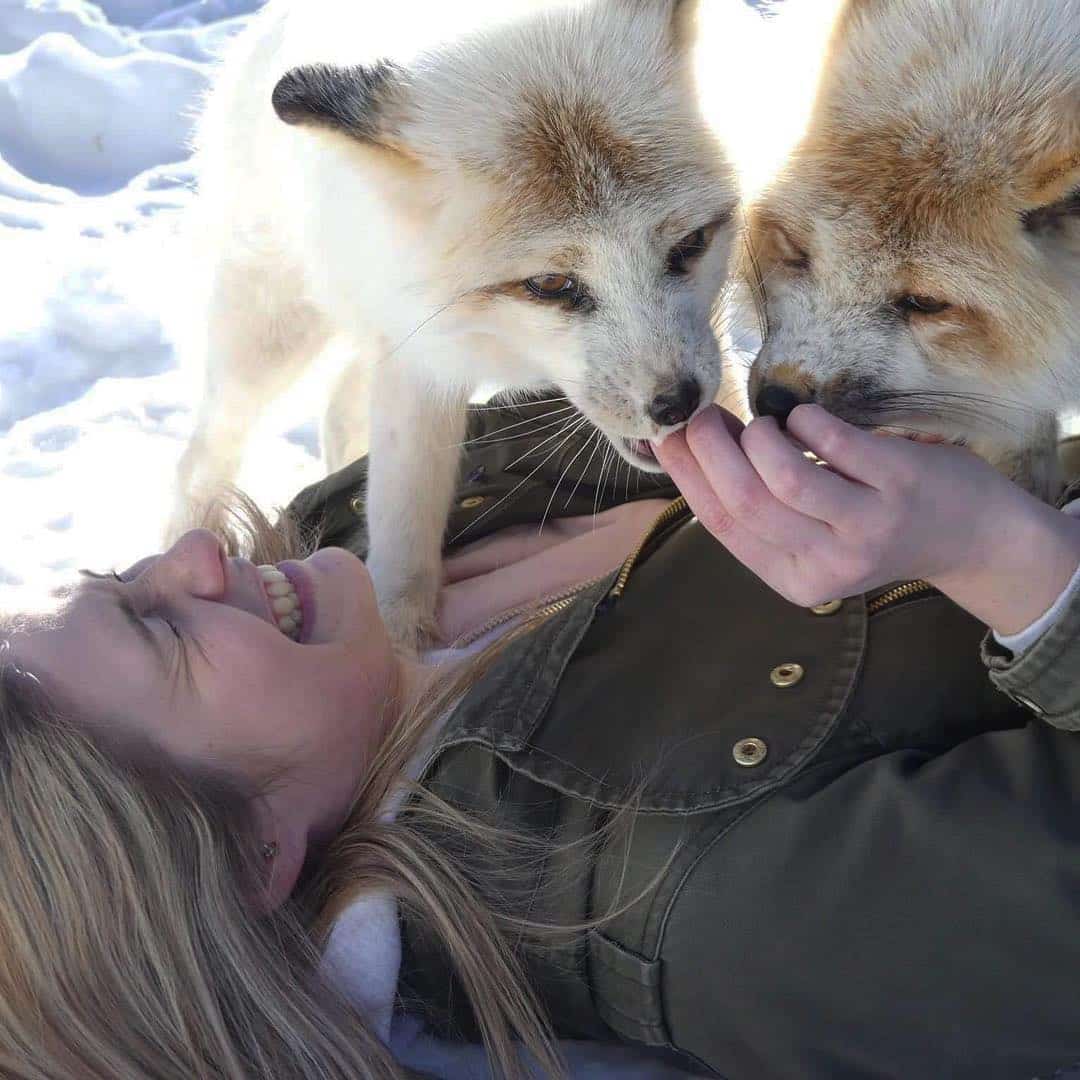 outtherecolorado.com
That's right, the wolf's cute red and brown cousins, the coyotes, are also found in this sanctuary! Smaller and faster than wolves, these adorable pups are just as easily domesticated, and share the space with everyone else. But that's not all…
2. Foxes too!
outtherecolorado.com
Yep, even foxes are found on this fun reserve! Smaller than everyone else there, these guys are the closest a visitor will get to the normal dogs that they are used to seeing at home. But for the full experience…
1. Full Moon Tour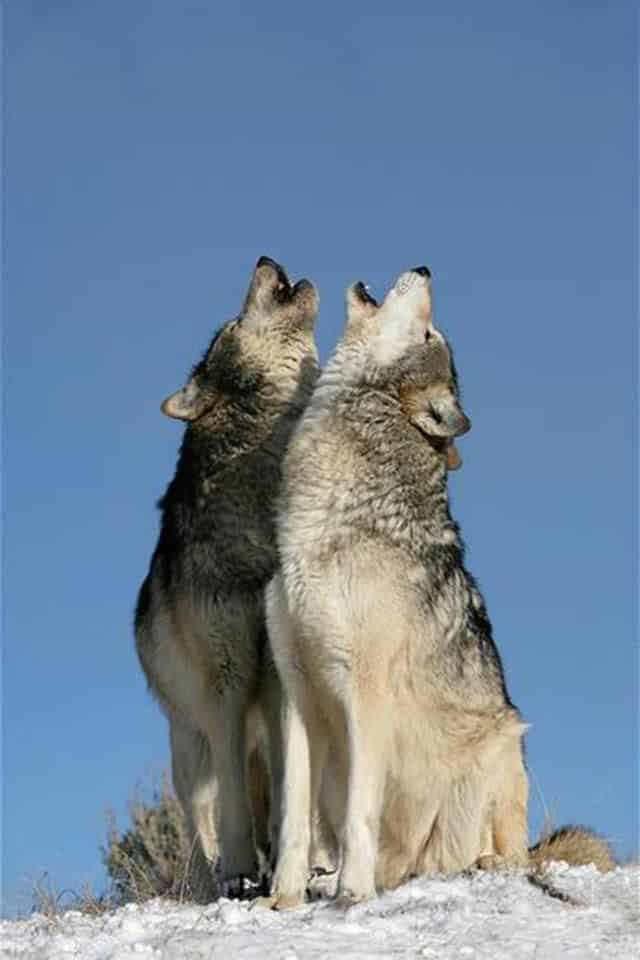 pinterest.com
For a howling good time, try out their "Full Moon Tour," which takes you through the reserve at night, and lets you listen to the howling moans of the resident wolves, and you're even encouraged to howl back! Sounds like fun.