Meet Ivan The Twisted, a weird little kitten that couldn't find a home. His malformation put down a lot of people when they came to adopt. Ivan was born without radial bones in both his two front legs, each paw having two missing toes. He also has the back left leg deformed. But this doesn't mean he cannot move, he 'army crawls' around and is quite a charming cat. He also has an Instagram account and he is very popular. But he was not just going to live his entire life at the shelter…
20. Ivan is a Charming Tuxedo Cat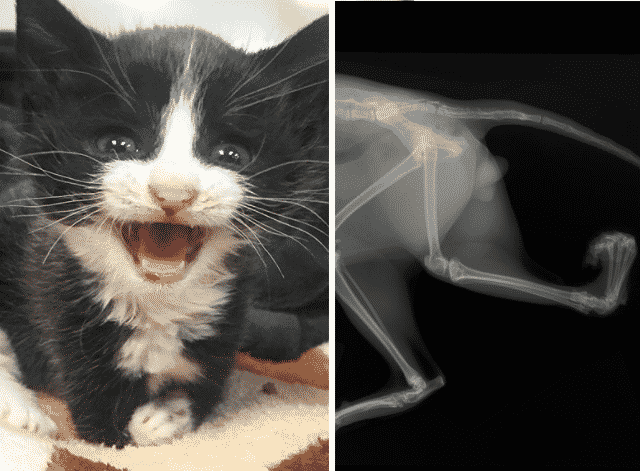 imgur.com
The MSPCA-Angell adoption center manager, Alyssa Krieger said that 'What Ivan lacks in mobility he more than makes up for in personality'. They were looking for an adoptive home that would give him a second chance at a better life. But the sick kitty had a lot to endure before receiving a happy ending…
19. Ivan Had a Lot of Fans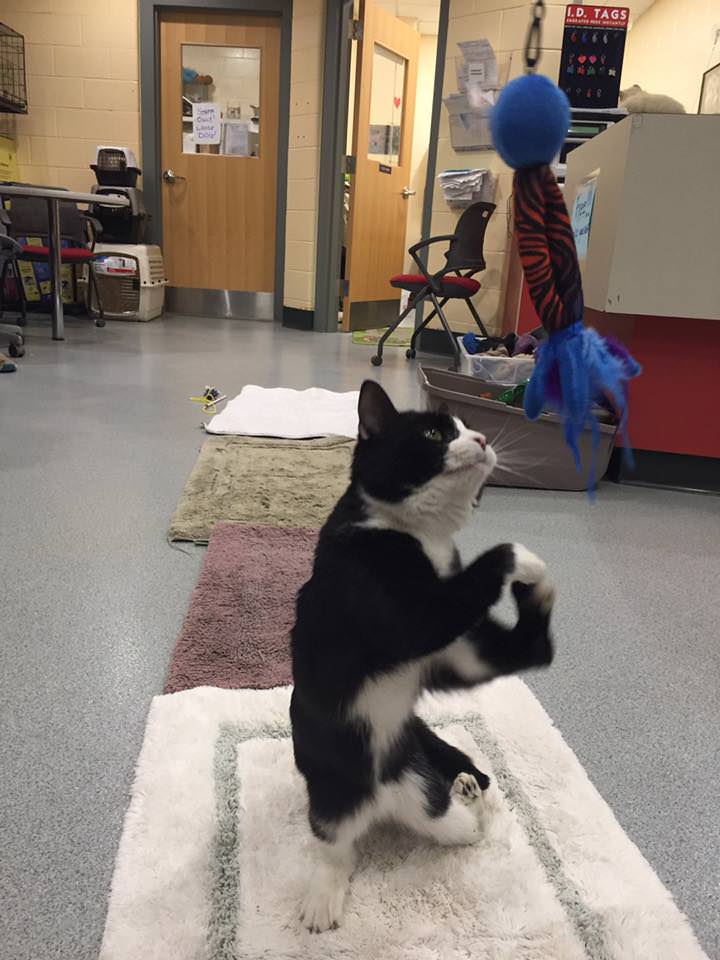 imgur.com
On Instagram, Ivan The Twisted charmed a lot of people, but nobody actually came to take him home. And it was such a pity since Ivan was the definition of cuddling. But then something unexpected happened…
18. A Miracle Happened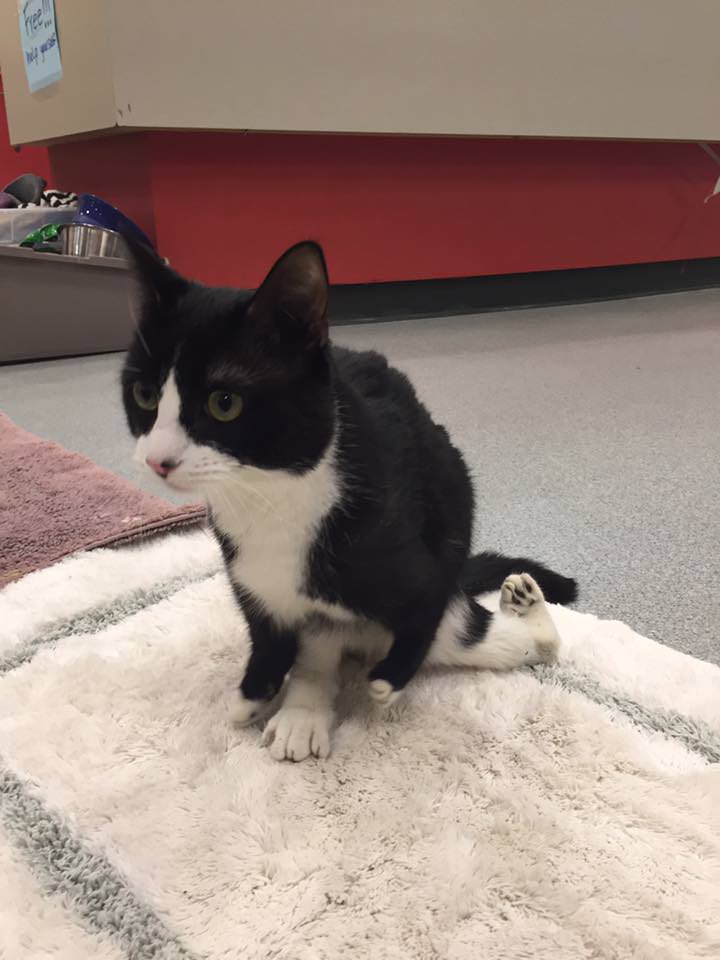 imgur.com
The shelter didn't lose hope, so they made an announcement and put him for adoption on Facebook, saying that nobody wanted to adopt him. And guess how many requests started to show up for Ivan?
17. Over 2,000 Requests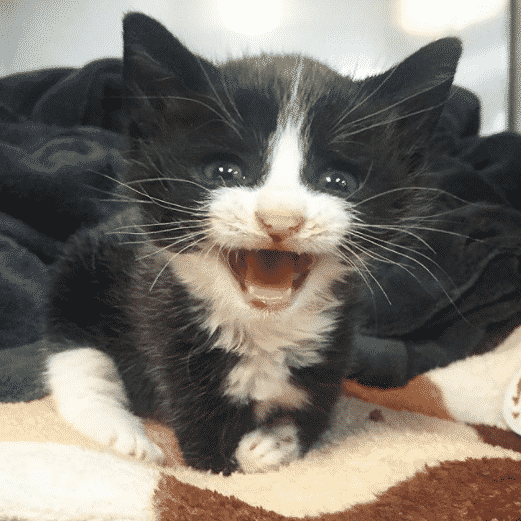 imgur.com
Families all over the world requested Ivan as their future furry member. And we're talking about people from Thailand, China, Australia, Canada, the U.K. and other 40 states in America. Where would Ivan go?
16. A Difficult Choice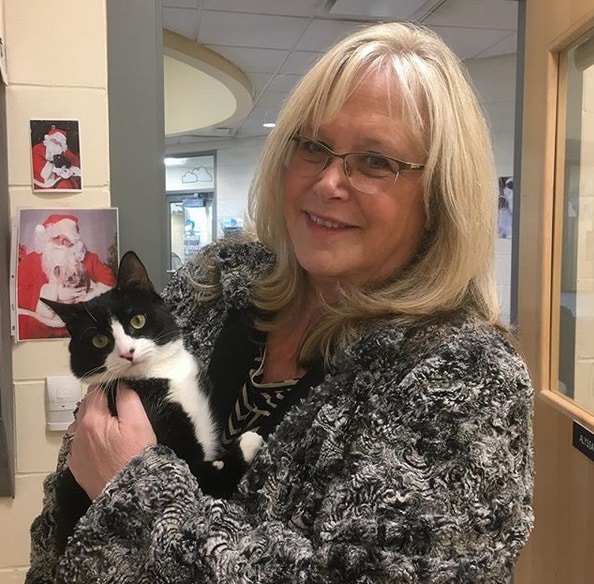 instagram.com
The shelter had a big problem in choosing the best home from so many requests. Once troubled that he wouldn't find a place fit for Ivan, the people at the shelter were now overwhelmed. But they have finally made a choice!
15. Ivan Has a Home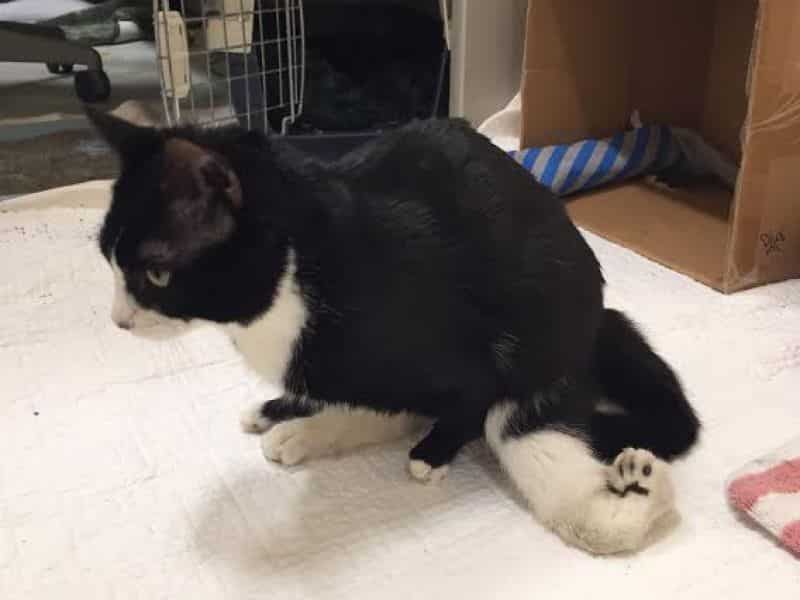 patch.com
The shelter picked a family and we have to say that looking at his Instagram, Ivan is living a great life. And he also inspired other people to adopt even senior cats. The staff at the shelter couldn't be happier. Let's see where Ivan lives now!
14. The Adoption Was A Great Start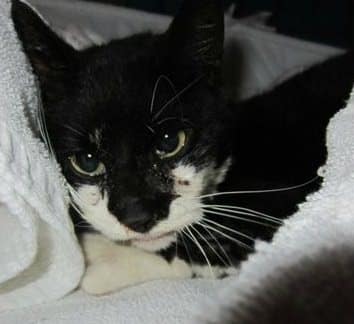 imgur.com
Here is the shelter's statement: 'we have selected one lucky family for Ivan! He also drew in some really wonderful folks to our adoption center who decided to adopt other special cats, including two 15+-year-old cats!'
13. The Shelter is Grateful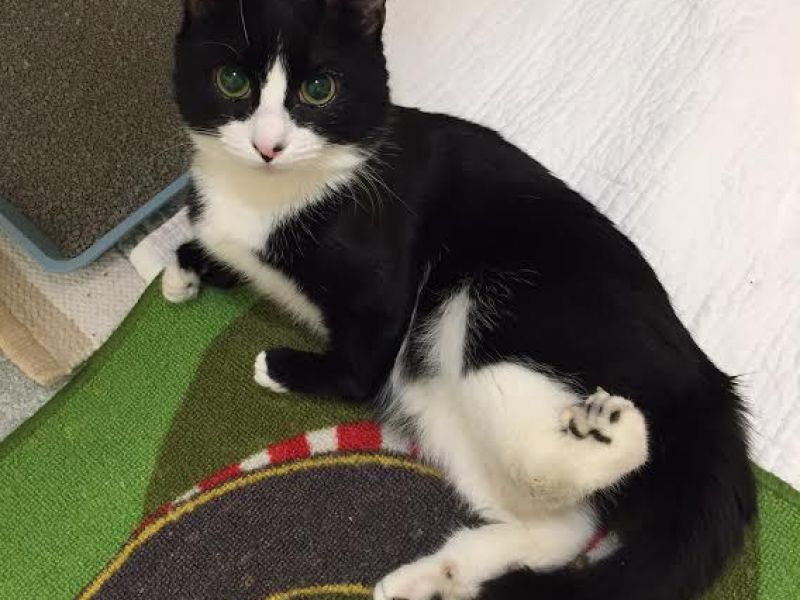 patch.com
'This was an incredibly difficult decision to make, but we're thrilled to be sending him to a great home and that he encouraged so many other wonderful adoptions this weekend!'
You won't believe what kind of life he's living now at his new home!
12. Welcome to Ivan's Crib
instagram.com
His brand new family showers him with love and cuddles and with other furry brothers to keep him company. We're all happy that Ivan has a perfect home. Let's see what he's up to with his new family!
11. The Super Cat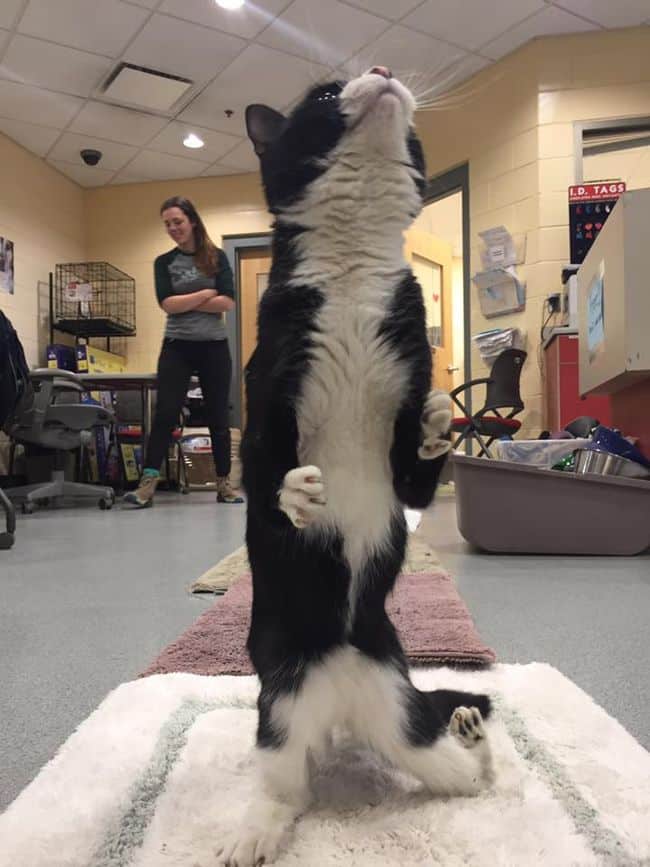 shared.us
'I sometimes sit up on my back leg like a kangaroo so I can see things a little higher up!', says Ivan in his Instagram picture. This adorable fluff loves to play with his brothers too.
10. A Gentle Heart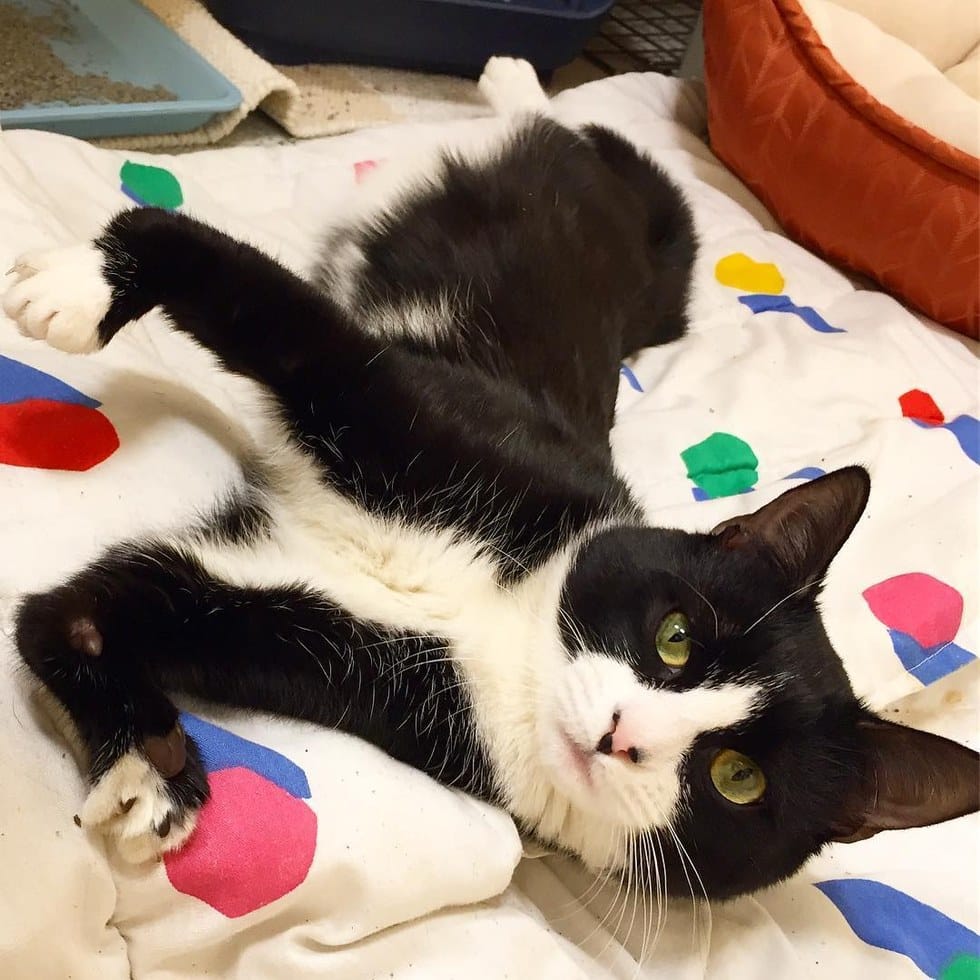 lovemeow.com
'Despite his physical limitations — which are significant — Ivan loves life,' said the shelter spokesman Rob Halpin. He also told us more about the cat's habits that will melt your heart.
9. That 'Kitten Face'
instagram.com
'He head-butts everyone he sees and adores chin scratches. That, combined with an irresistible 'kitten face,' makes us confident the right adopter is out there. We just need that person to step forward.' And he indeed found his fur-ever home.
8. All the Love in The World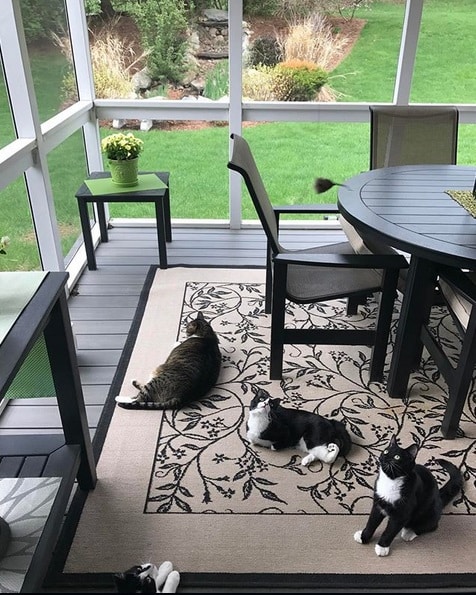 instagram.com
Ivan is in for a treat! He gets taken care of and also receives all the love in the world that he deserves. Who wouldn't love this adorable purring machine?
7. The People Adopted All the Cats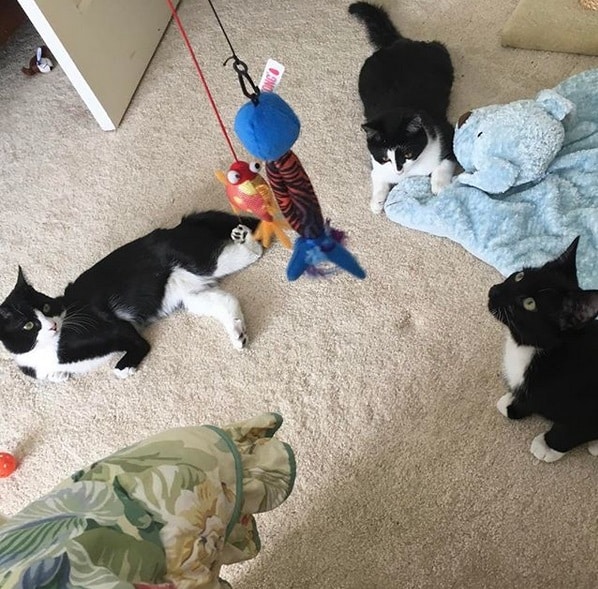 instagram.com
The day Ivan got his new family, all of the other cats got adopted too by other people. How incredible is that?
6. Our Favorite Past Time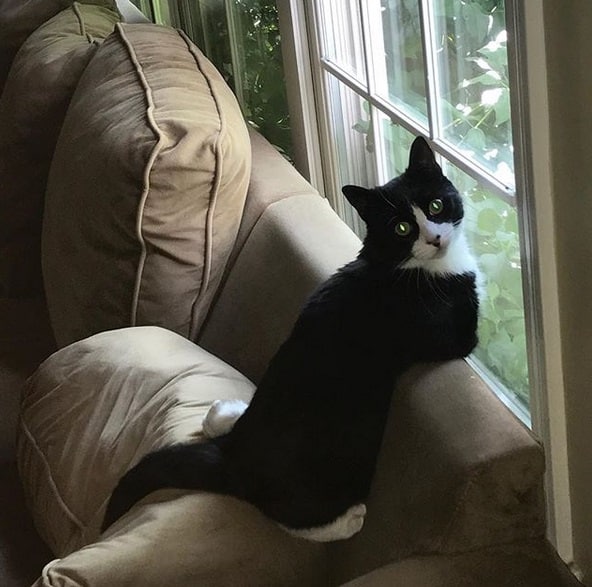 instagram.com
Ivan and his siblings love to watch birds out the window. And when they're not doing that, they would just lounge or play with their toys. Look at that sweet face!
5. A Charmer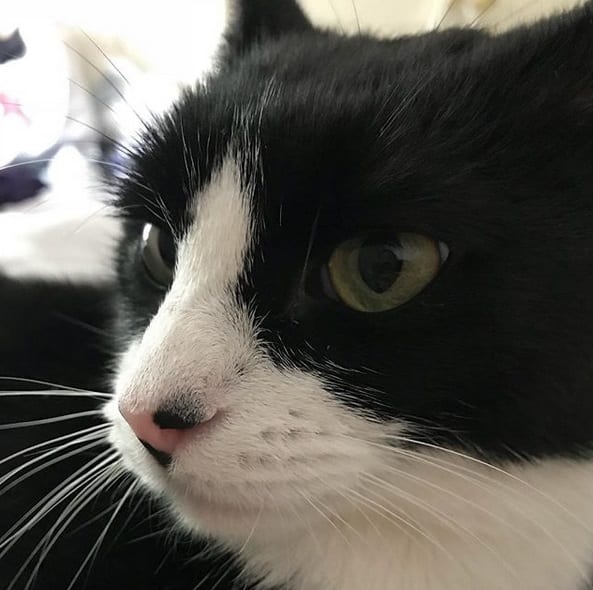 instagram.com
It's no doubt that Ivan is a charming cat, just look at his cute face! He indeed has a great personality that many people would have been fortunate to discover.
4. The Twisted Cat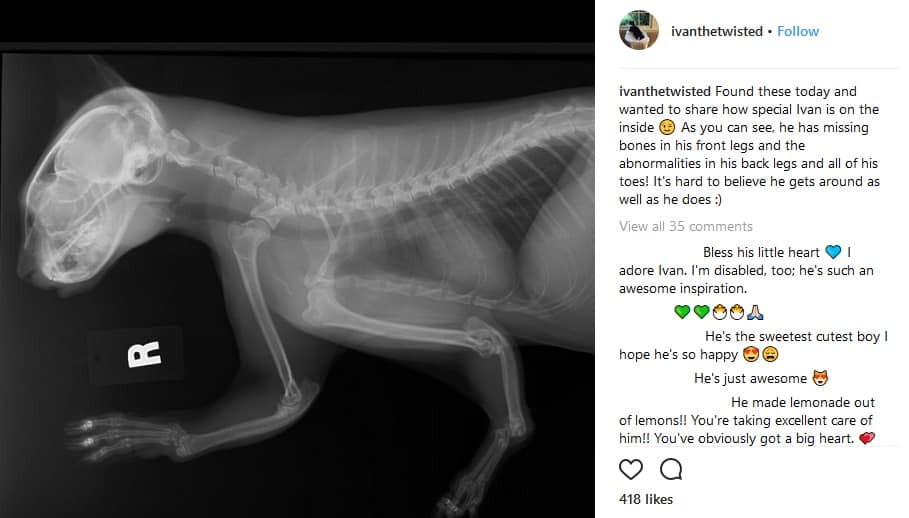 instagram.com6
Literally and figuratively, Ivan is indeed a twisted cat. And that's what makes him special. But it won't interfere with his playtime or his normal cat activities.
3. Up to No Good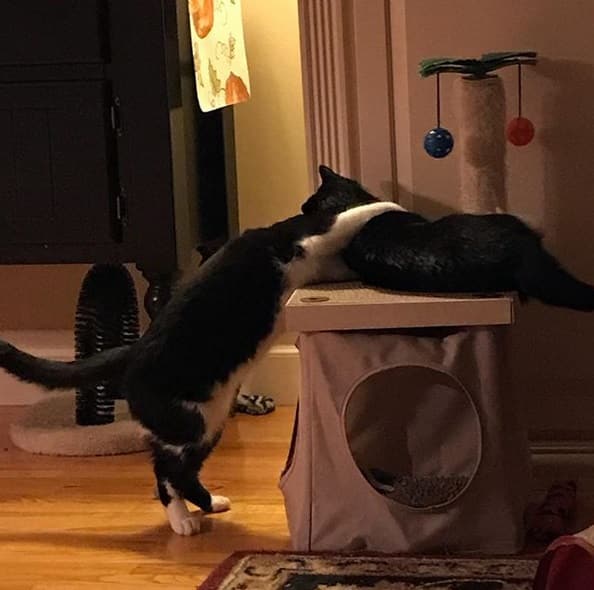 instagram.com
Nobody's ever heard of cats always behaving. And it's no doubt that Ivan is sometimes up to no good. He might look like he's chilling, but he's actually chewing his brother's ears! That's what he gets for interrupting his naps.
2. Living the Life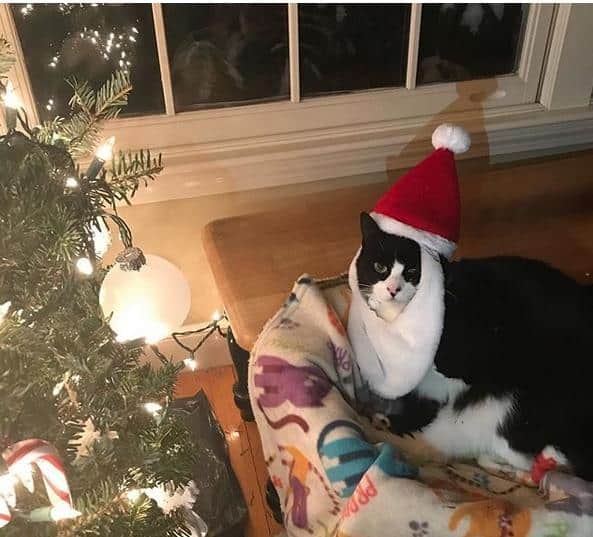 instagram.com
Ivan has a lot of fans on Instagram and his owners keep them posted with pictures and cute videos of their newest addition to their furry family. Look how cute he is as Santa Claus!
1. Best Pillow Ever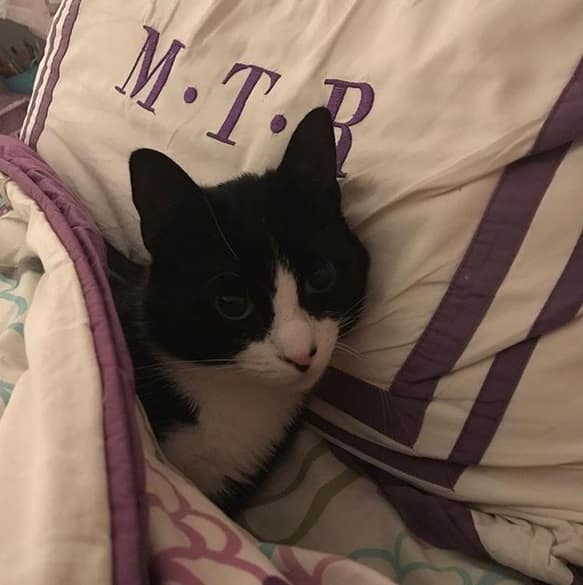 instagram.com
As any other cat, Ivan loves to sleep in his parents' bed, especially on the pillow. And the human owners will have no other choice than tuck in the ball of fur and kiss him goodnight!