It's hard to find anyone that wouldn't swap their place for one of these huge real estates and the mansions built on top of them. Having a huge house gym, epic kitchen, multiple rooms and bathrooms, a sublime indoor pool and jacuzzis is the real American Dream. The homes you're about to see belong to the wealthiest people in the world; CEO's, actors, politicians, famous writers and other super-rich individuals that can afford immense luxury. Without further ado, here are the most expensive homes in the world.
18. ANTILIA – MUMBAI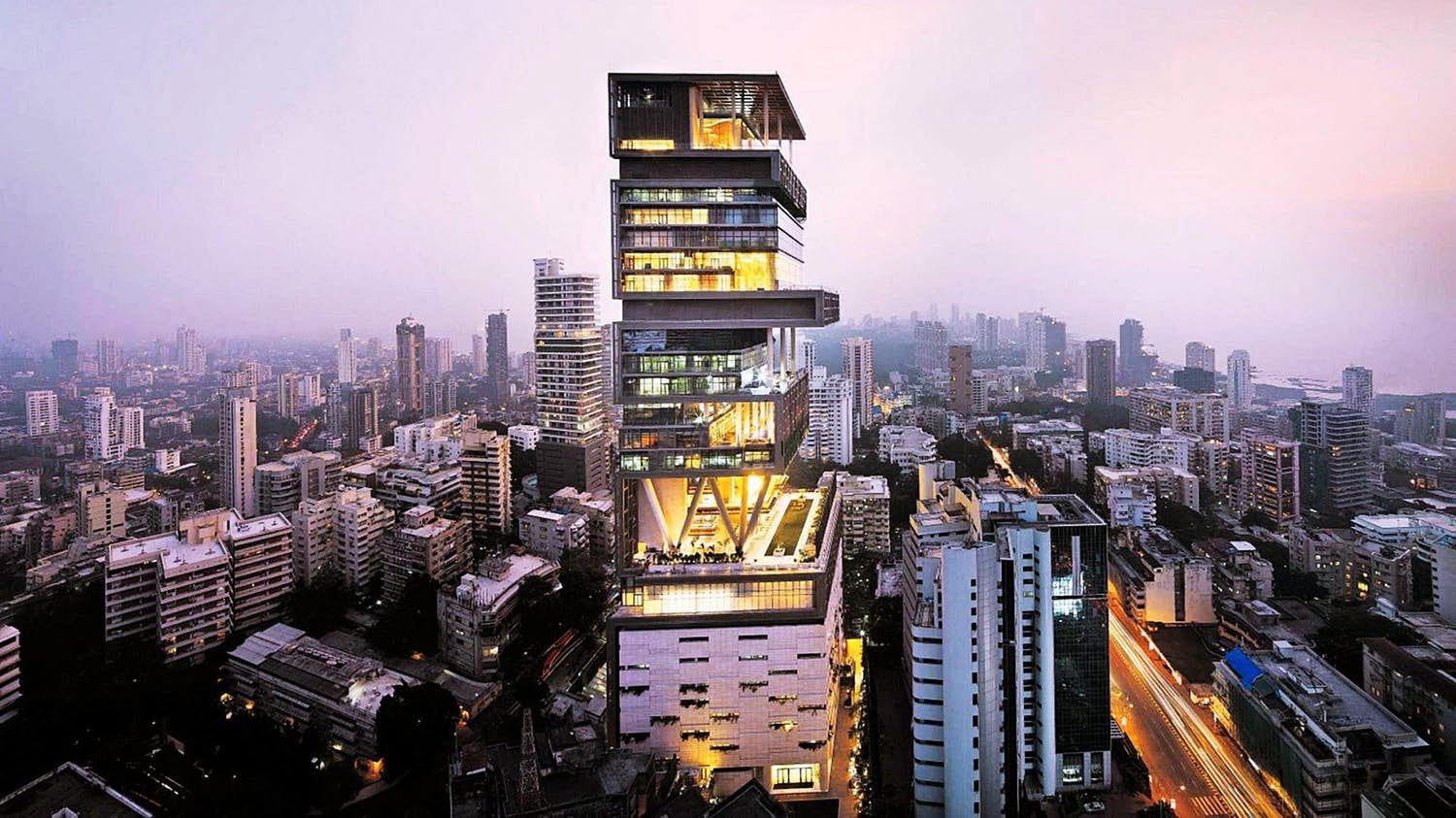 Source: theclever.com, fireflydaily.com, youtube.com
Estimated Worth: $ 1 billion
This strange, 27 story building is also the most expensive home in India. It is owned by Mr. Mukesh Ambani, the owner of Reliance, a group of companies that deal with insurance, marketing, technology and various other enterprises. This "house" has everything that a man could ever need – a garage that can store 168 cars, gardens, temples, a ballroom, a large theater and multiple helipads.