One of the greatest joys in life is giving a home to an animal in need. After all, adopting a pup in need means that you'll be saving their life and add a new loving member to your family. You'll be moved by this touching tale of a couple that adopted a one-legged dog that was once left for dead. You'll get teary-eyed at photo #6!
20. Romanian Dog Rescue Group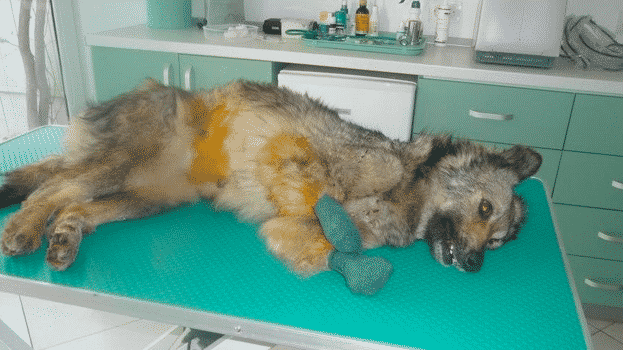 Image: itv.com
A Romanian Dog Rescue group is responsible for giving a one legged dog a new lease on life. On their Facebook page, the dog rescue group posted Glory, a dog with only one leg. The post featured Glory with stubs covered in bandages. But how did she lose her legs?