With many unfortunate events happening around us, we forget that there are people everywhere in the world that are wonderful human beings. We're here to remind you that you should still have faith in humanity. So, we have gathered over 15 photographs of kind gestures and examples of good deeds that will bring a smile to your face. Remember, an act of kindness goes a long way, even though it's something small.
20. These Men Saved a Sheep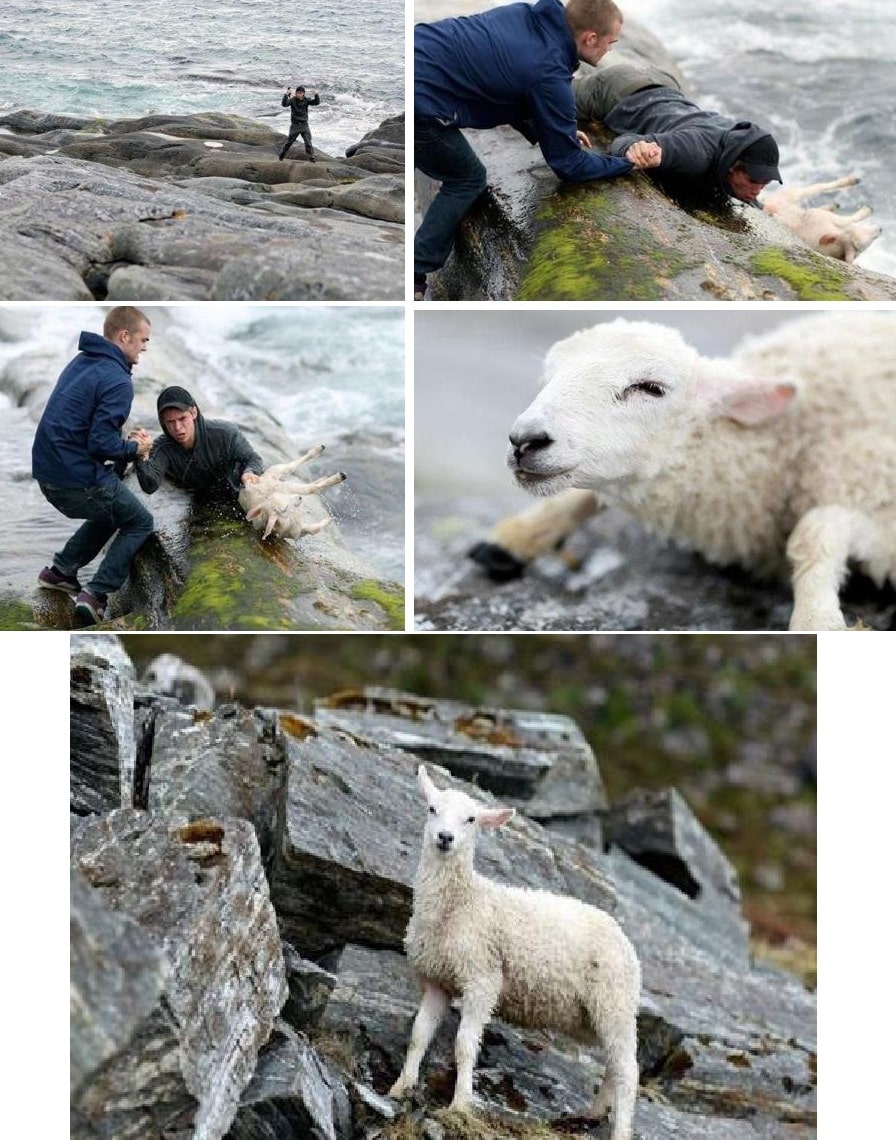 viralscape.com
Two Norwegian guys risked their lives to save a small sheep from the ocean. Fortunately, nobody got hurt in the process and the sheep got a new chance at life. Here's another brave man, facing the wild waters at #10.
19. This Villager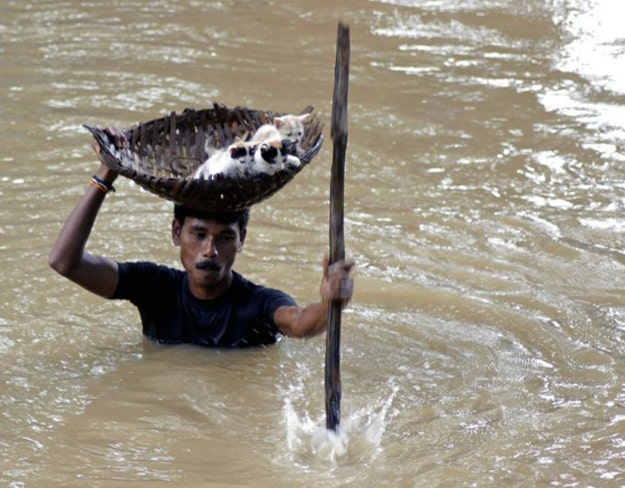 viralscape.com
India's flooding in Cuttack City might have caught villagers unaware, but this man was thorough and had to rescue these unfortunate little kittens. The stranded kittens were taken to dry land. Another kitten was saved by a firefighter from a burning house at #8!
18. Skilled Veterans Corps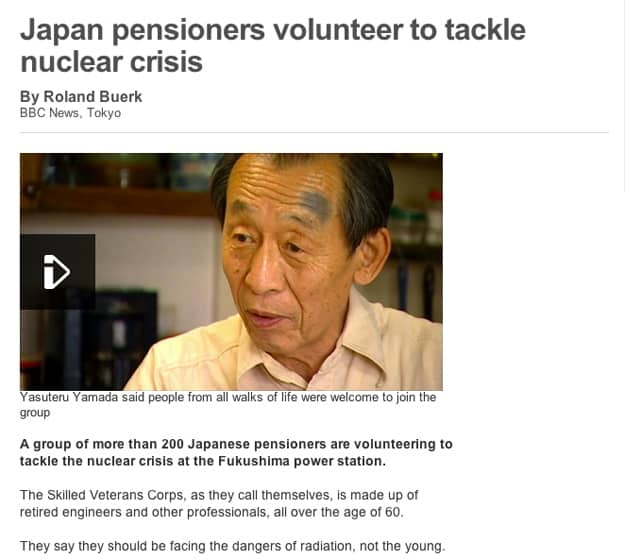 viralscape.com
This group will help end the Fukushima Daiichi nuclear plant crisis. They want to work at the radiation-contaminated plant. The reason is that the cells of an aged person's body can no longer divide as fast as a younger one, so they could develop cancer very slowly, and they're old enough not to develop it.
17. This Awesome Drycleaner's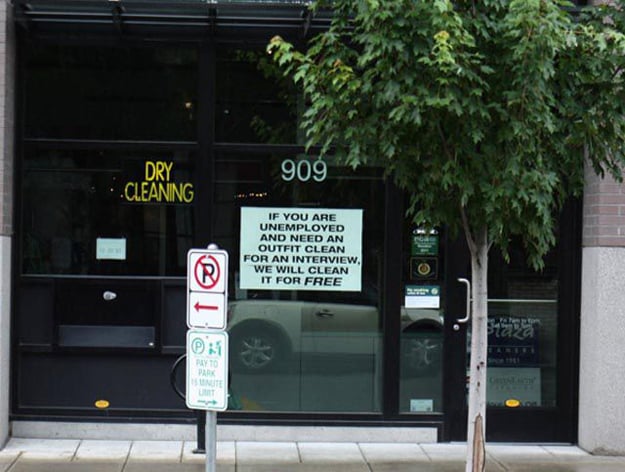 viralscape.com
While losing over $32,000 dollars for free dry cleaning, this business from Portland helped more than 2,000 unemployed workers to get to interviews and get a job. The owner doesn't regret his decision.
16. This Note Brought Tears to Our Eyes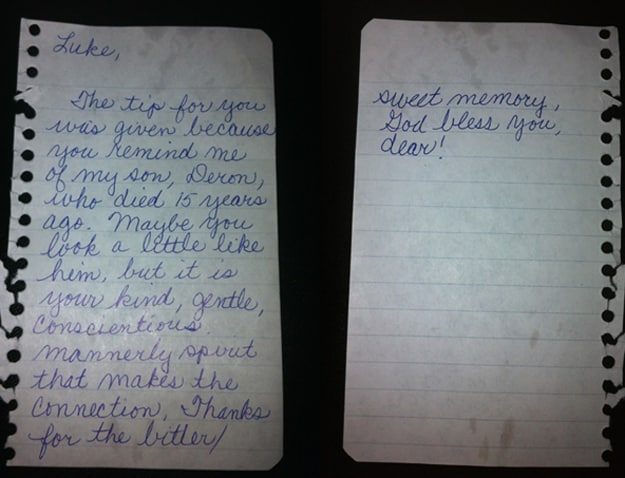 viralscape.com
A waiter received this note and a $20 bill from an elderly lady, as he was serving her in the restaurant he worked at. Here is another similar kind gesture for a young couple at #5.
15. Bookshop Sign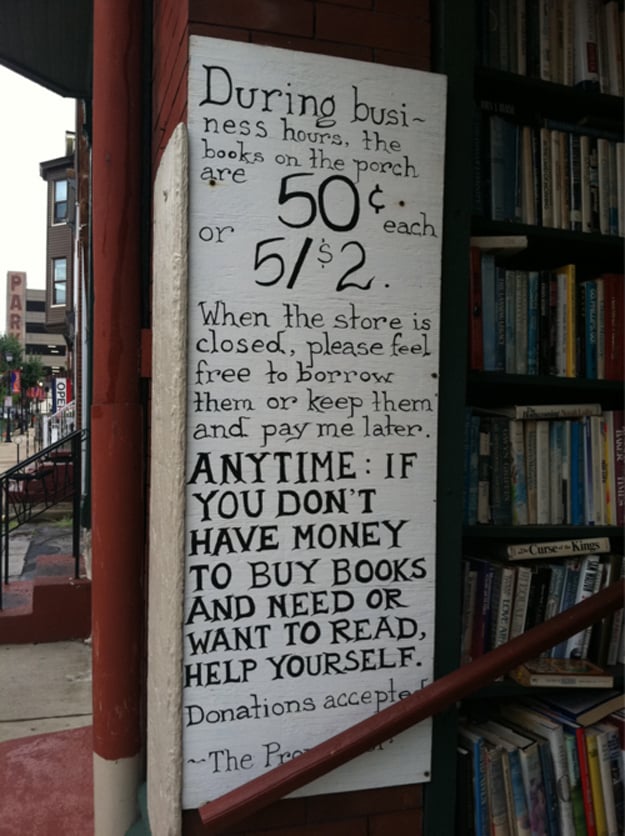 viralscape.com
Education is very important, and if you cannot afford to get information, then this bookshop is there to help you out. It's a noble cause, allowing many poor people immerse into a new world, discover new things and forget their sorrows for a few hours while reading.
14. Afghan Man offers Tea to Soldiers
viralscape.com
A US soldier of 3rd Brigade received warm tea from an Afghan man. This is a reminder that kindness and generosity can take down the walls of war. Just for a moment, these two people were having a break from all the tension around them.
13. Ohio Athlete Helps an Injured Competitor Cross the Finish Line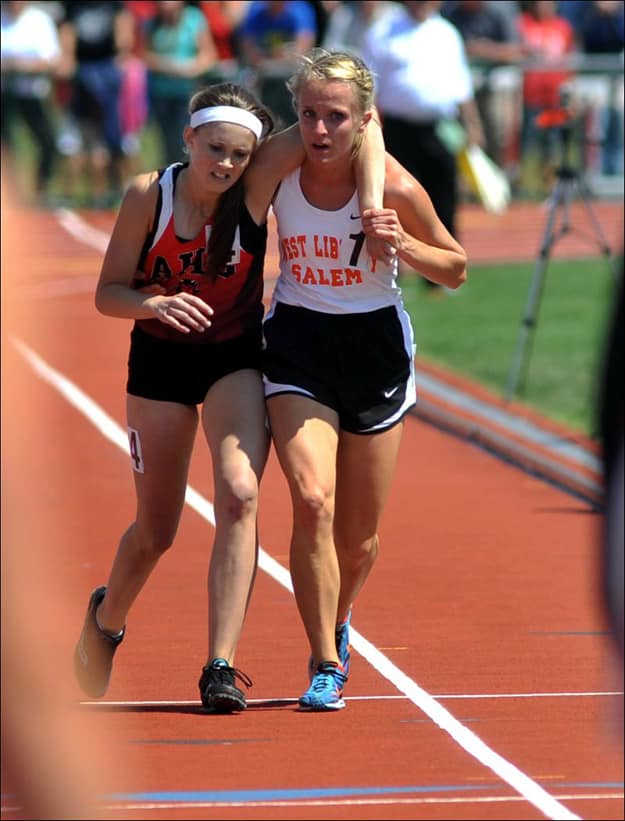 viralscape.com
Meghan Vogel, the 17-year-old athlete was in the last place in the 3,200-meter run. But as she caught up to Arden McMath, Vogel put McMath's arm around her shoulders, and helped her to run 30 meters, pushing her over the finish line and then she crossed it.
12. 3-Year Old Exchanged Letters with a Shopping Center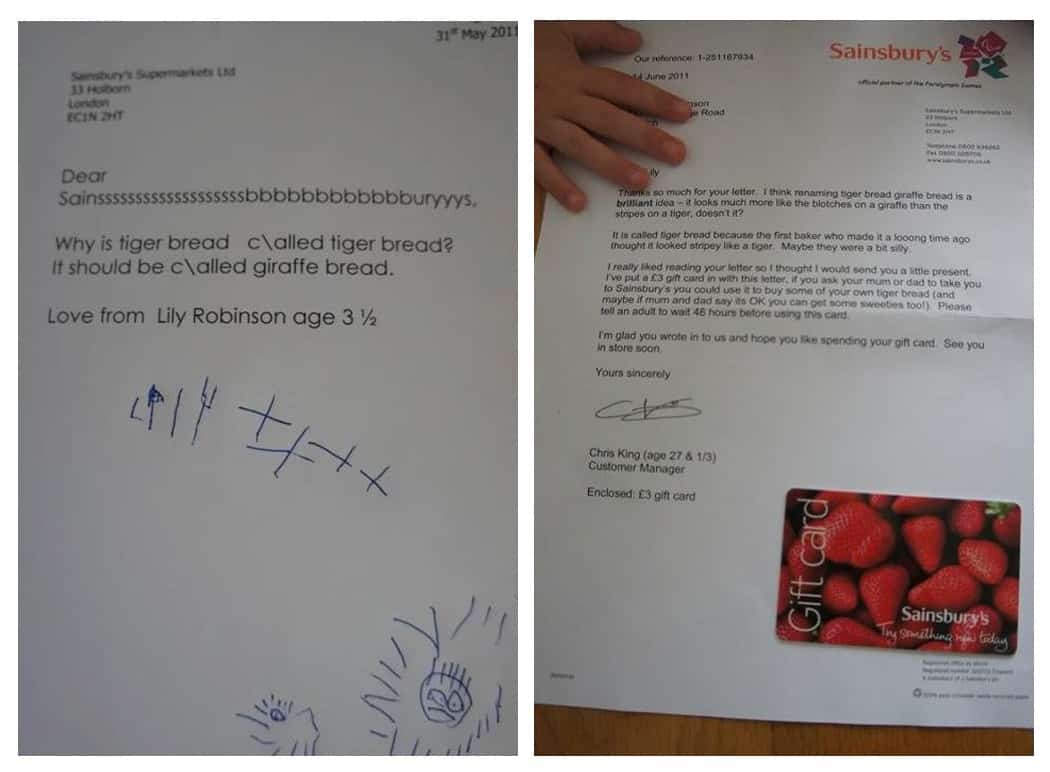 viralscape.com
This three-year-old kid had a very serious question for the people at Sainsbury's. So, she asked them in an e-mail this cute question: 'why is tiger bread called tiger bread?'. The people at Sainsbury's were eager to give the kid some information. Did you see the Customer Manager's age? SO CUTE!
11. This sign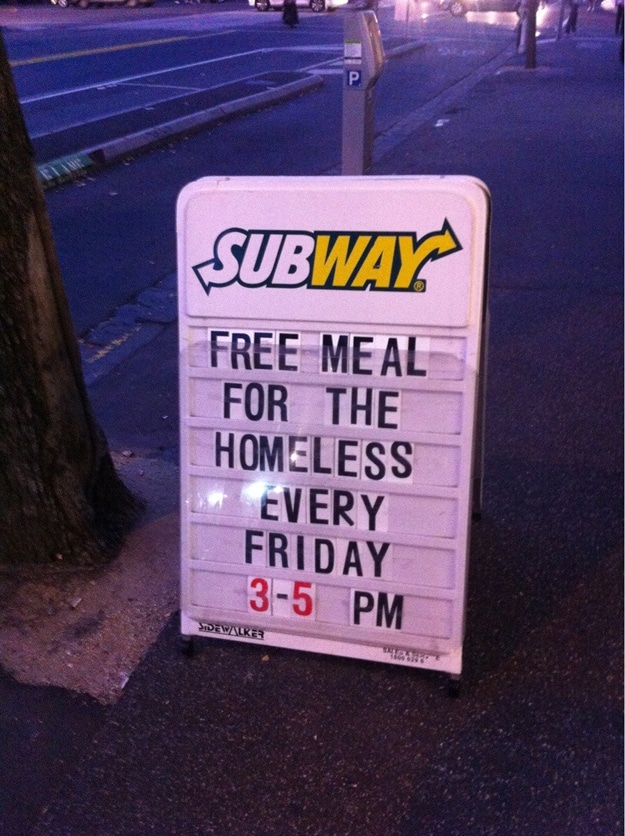 viralscape.com
It's great to see these kind gestures from restaurants. Not many homeless people can get a warm meal, as we do it daily. And this Subway restaurant is awesome, sharing food with people in need.
10. This Man Saved a Stranger's Shih Tzu From the Cold Waters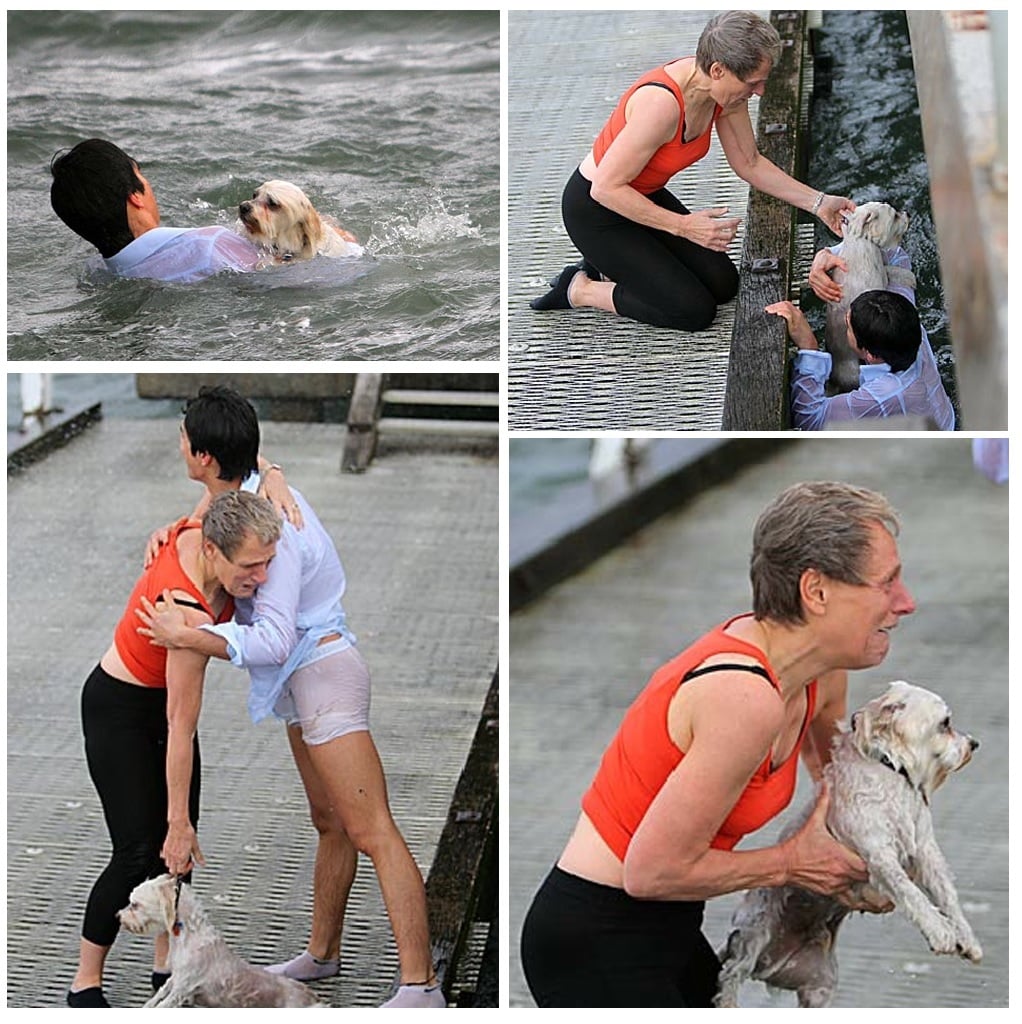 viralscape.com
This woman was walking her dog on a pier in Melbourne. The poor dog was picked up by a powerful gust of wind and was sent right into the water. Raden Soemawinata was a passerby who wanted to scatter his grandmother ashes in the water. As soon as he saw the dog carried away by the wind, he dived to save the poor animal.
9. We're Sorry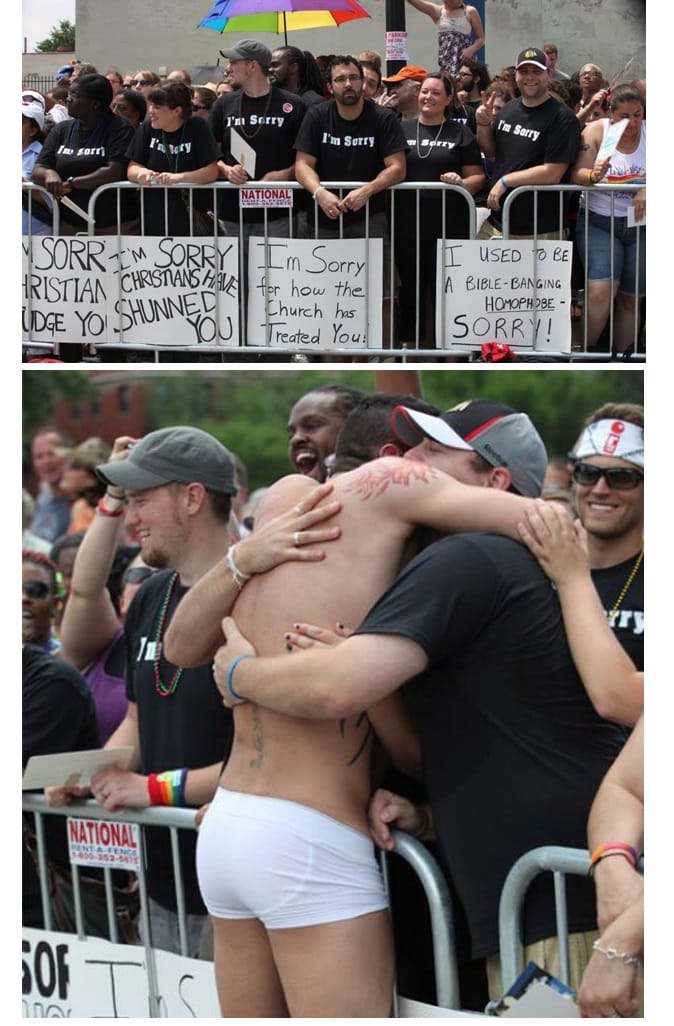 viralscape.com
Chicago Christians attended a gay parade, but not to stand against them. They made signs to apologize to them: 'I'm sorry for how the church has treated you'. And they soon received a heartwarming reaction from the protesters.
8. Kitten Saved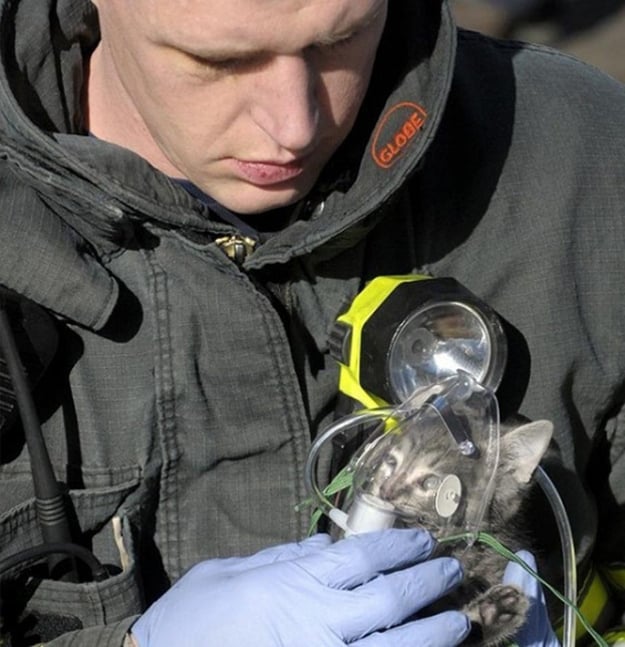 viralscape.com
A firefighter saved this kitten by using an oxygen mask. She has been rescued from a house which caught fire. All lives are important, no matter how small they are.
7. A Nice Gesture from a Tourist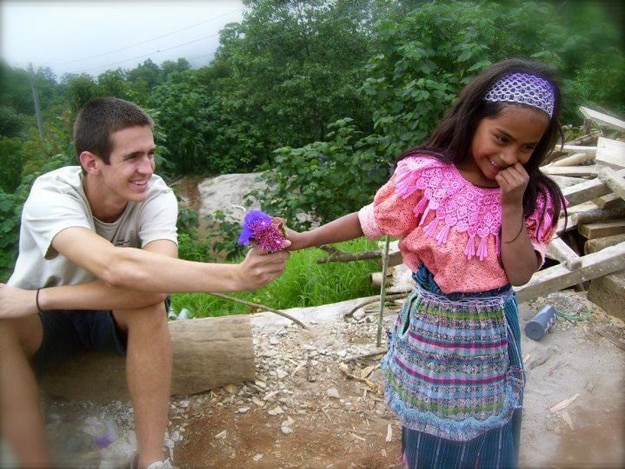 viralscape.com
They just met, but this tourist impressed a local Guatemalan girl with a simple gift. Talking about gifts, look at this man offering something valuable to a poor girl at #3.
6. A Generous Neighbor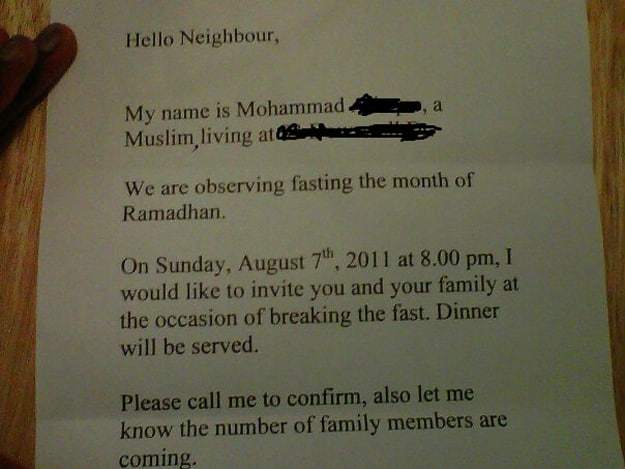 viralscape.com
A Muslim tradition, the Ramadhan is the month of fasting that commemorates the moment when Quran was revealed. Hospitality and generosity is a virtue in Islam, so the Muslim neighbor is a very kind person.
5. Appreciation of Good Parenting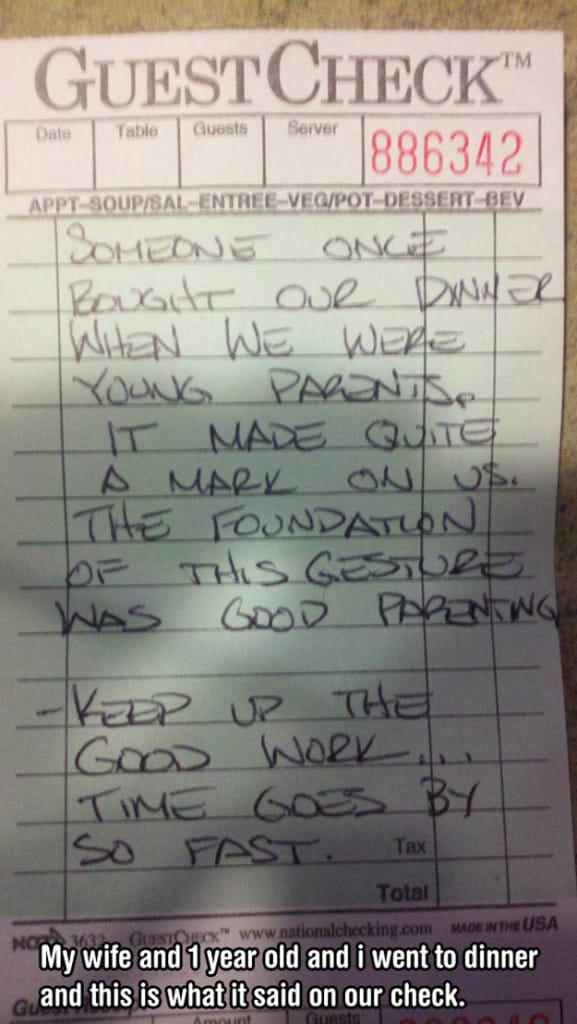 viralscape.com
A good deed goes a very long way. This young couple received a check with these kind words, just as the one who paid for it received it in their youth. Another great surprise would show up for this general at duty in #1!
4. These awesome kids
viralscape.com
A poor dog fell into a ravine and he was lucky to be found by two kids. They had an awesome idea that helped them reach the dog and save it. Check out this firefighter helping a koala bear at #2!
3. This Man
viralscape.com
A homeless girl in Rio de Janeiro got lucky one day. She came across a man that slipped off his flip-flops and gave them to her. Selfless acts should happen more often.
2. Australian Bushfires Make Victims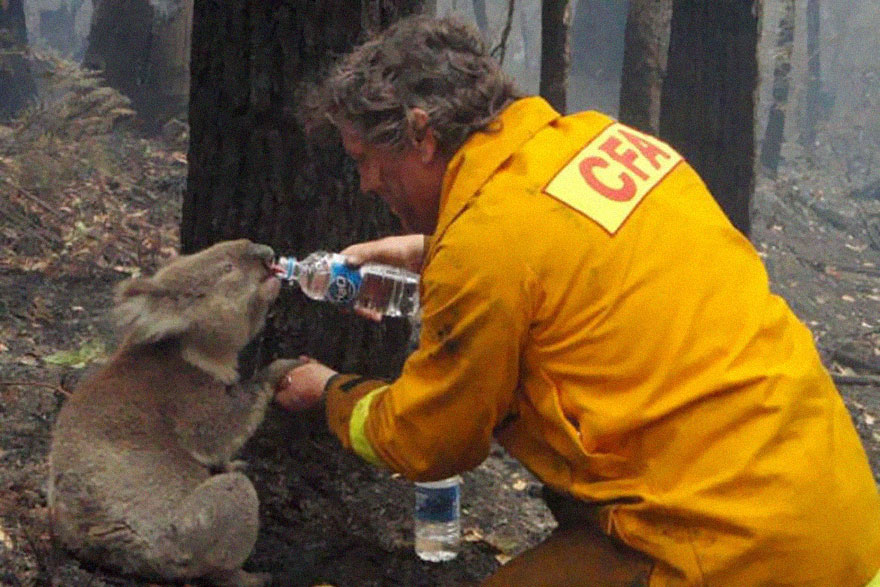 viralscape.com
This firefighter had a tough day, but what koalas and other animals have gone through is far more tragic. After so much work, the firefighter had the great idea to give the koala bear some water.
1. A General Asked People Not to Fight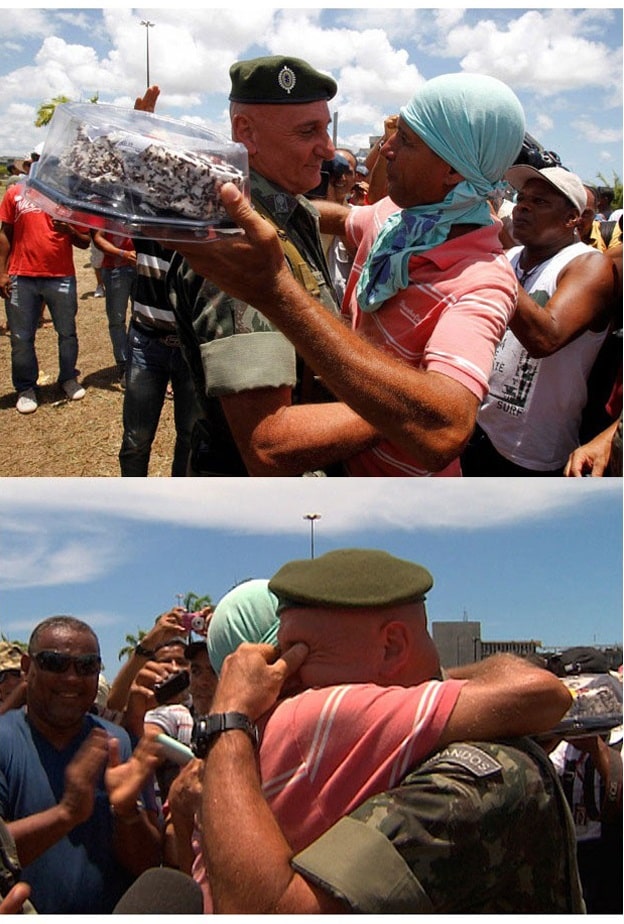 viralscape.com
This group of protesters surprised the general who asked them not to fight. He said that it was his birthday. Later, they made the general fight only his tears