With many unfortunate events happening around us, we forget that there are people everywhere in the world that are wonderful human beings. We're here to remind you that you should still have faith in humanity. So, we have gathered over 15 photographs of kind gestures and examples of good deeds that will bring a smile to your face. Remember, an act of kindness goes a long way, even though it's something small.
20. These Men Saved a Sheep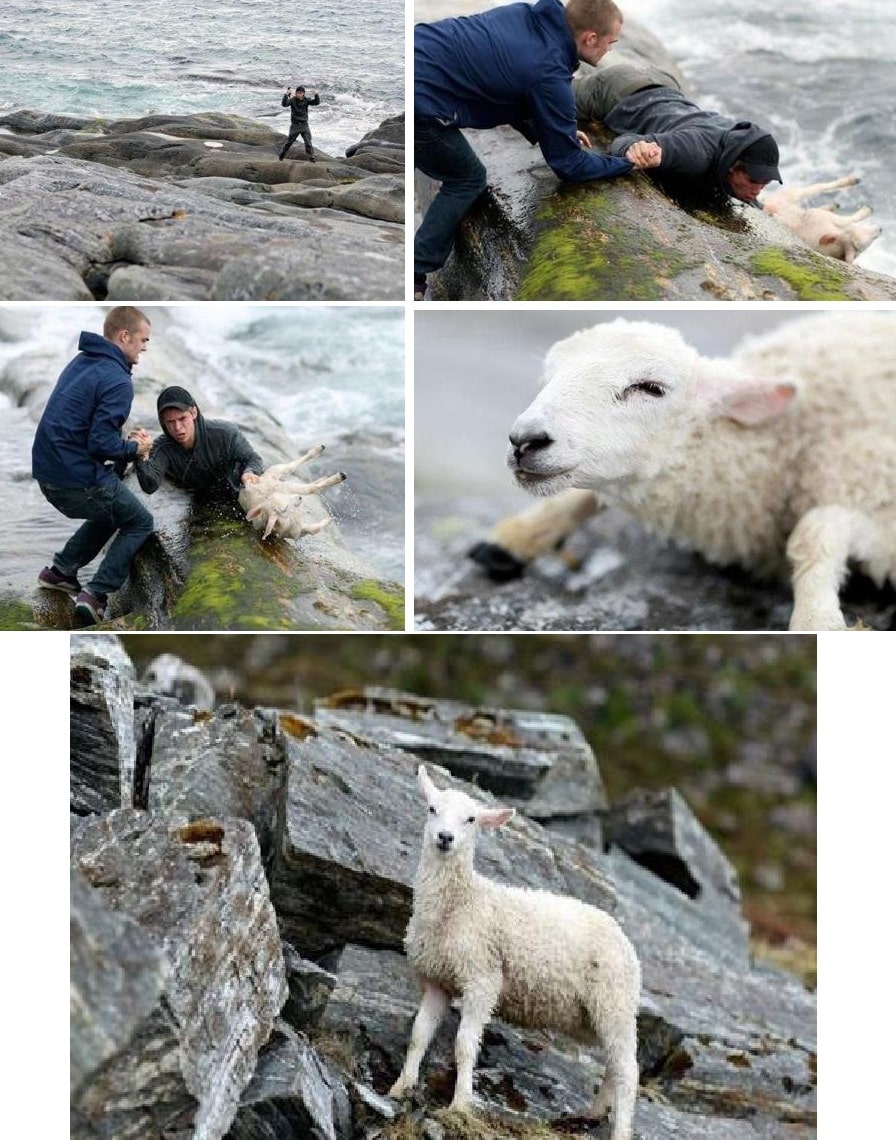 viralscape.com
Two Norwegian guys risked their lives to save a small sheep from the ocean. Fortunately, nobody got hurt in the process and the sheep got a new chance at life. Here's another brave man, facing the wild waters at #10.