It was a January morning when Christie found out she was pregnant! She was overly excited and she couldn't wait to tell everyone the news the same day but there was a family member who was about to hear the good news every single day of the pregnancy period. Christie's mother Setsuko Harmon was diagnosed with Alzheimer's disease and her memory was deteriorating but as sad as this disease may be it seems that some moments of joy can be found in it. What Christie did for her sick mother will warm your heart in a very emotional way. Let's find out!
20. Sick With Alzheimer's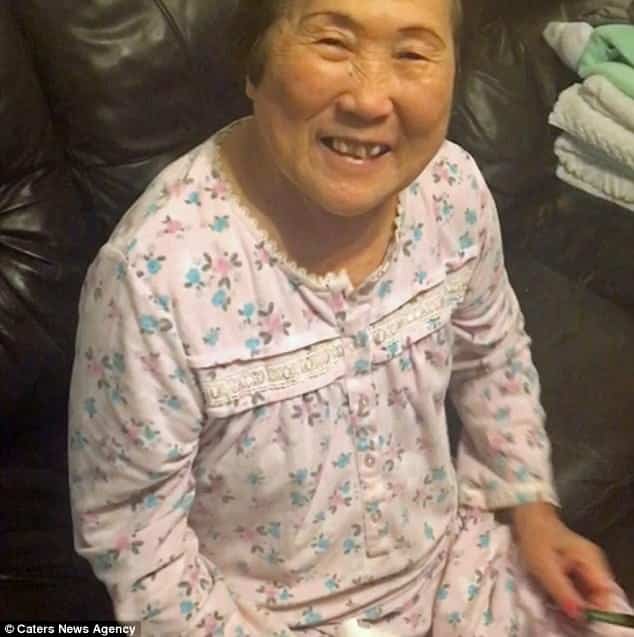 catersnews.com
Setsuko Harmon, Christie's mother was diagnosed with Alzheimer's disease eight years ago and it was really harsh and emotionally heavy for the family. Her memory lasted only for some minutes and the things she recognized were becoming lesser and lesser. As you can imagine is difficult to deal with situations like this and there is no space for joy in it, but is this true?
19. Space For Joy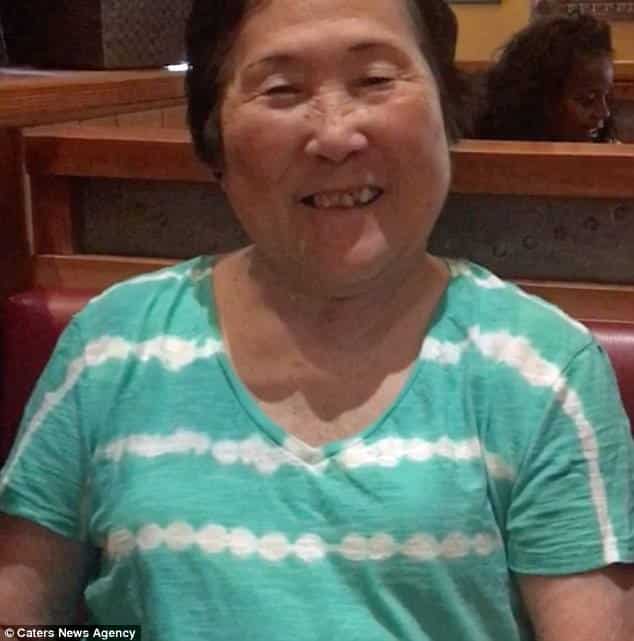 catersnews.com
"Because of her failing memory, she had no idea what was going on," Christie says of her mother. "She knew she didn't feel good and that she was losing her hair, but she didn't understand that she was sick because of the Alzheimer's. Days after Christie found out about the pregnancy she decided to do something for her mother that could implement a little bit of joy for all of them. She found a way to share her excitement and joy of the pregnancy with her sick mother. What she did will surely warm your heart!
18. Announcing The News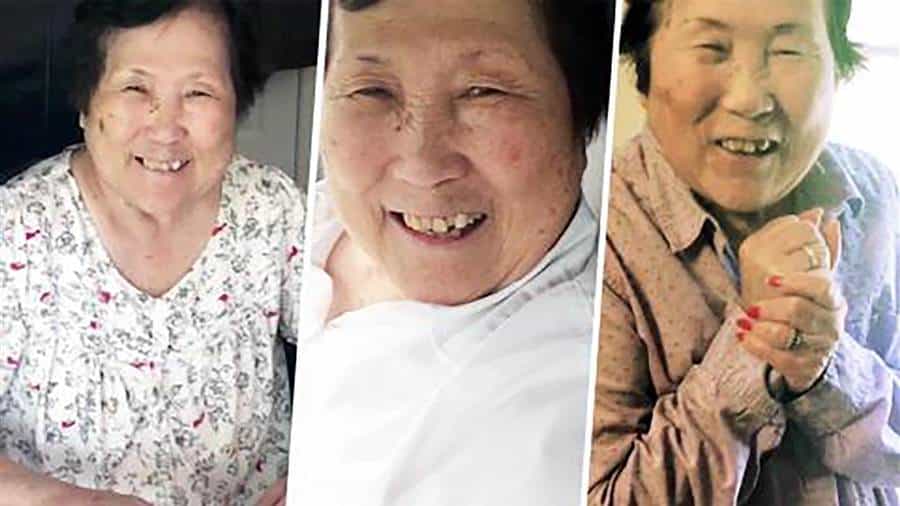 s
today.com
She decided to announce the good news to her mother every single day! Christie made a commitment to surprise her sick mother for several times within the day with the pregnancy news and her reactions are priceless. Christie also decided to film her mother's reactions and planned to make a video of them.
17. Her Reactions Were Priceless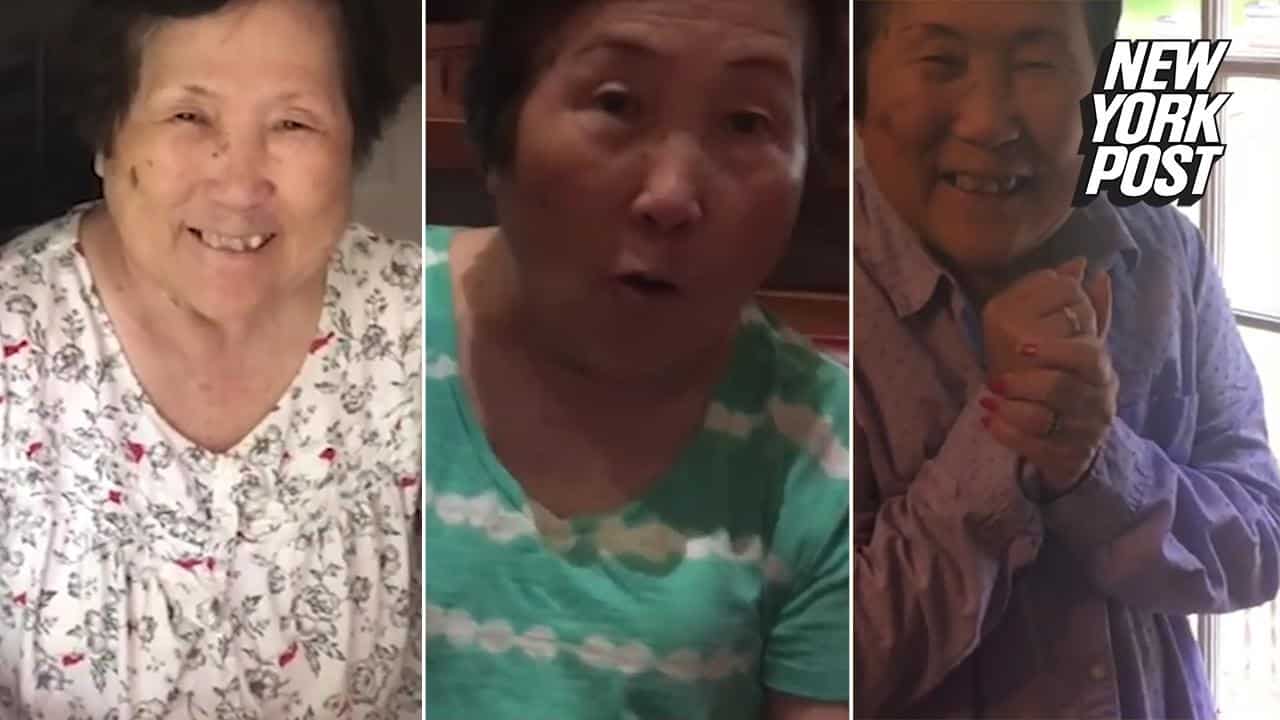 newyorkpost.com
Ms. Setusko was getting excited for some minutes and in certain occasions even hours before forgetting about the good news. "I can tell her and two to five minutes later she won't remember," Christie, says. "It's like watching a kid at Christmas wake up and see his presents over and over again because each time she gets so excited."
16. Bittersweet Moments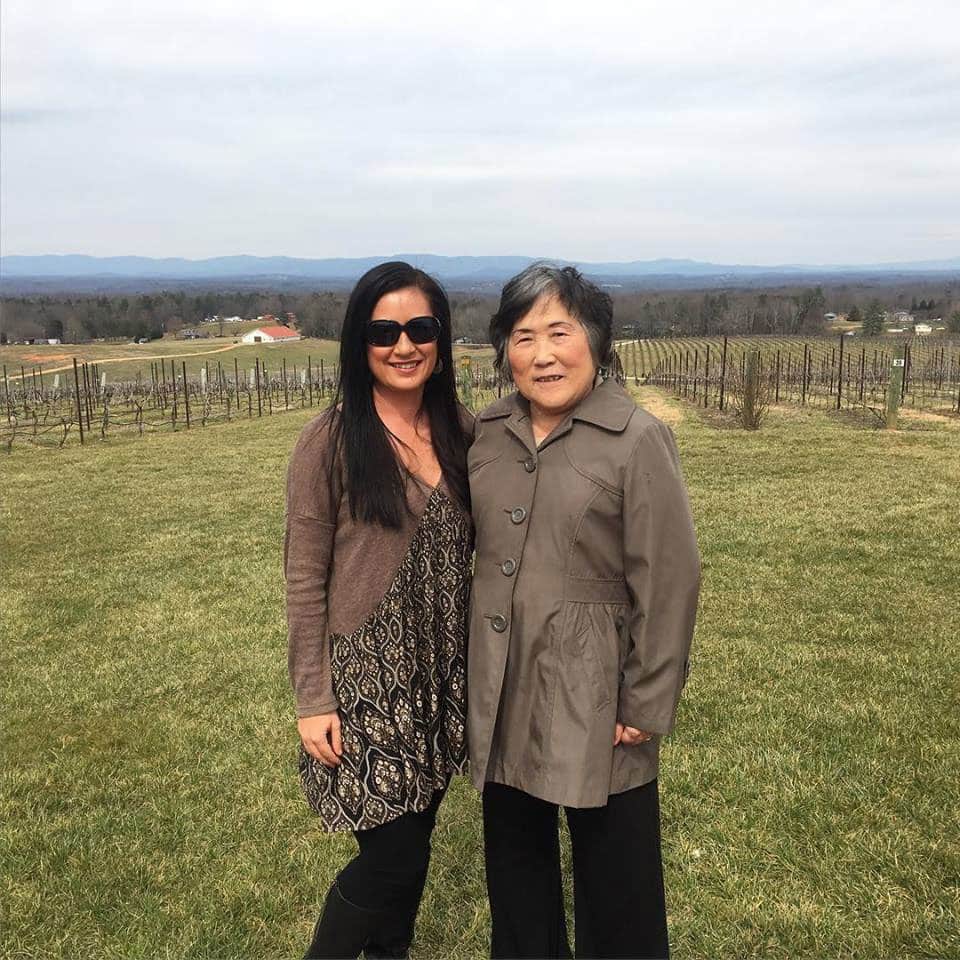 people.com
As you can imagine dealing with Alzheimer's is really hard for both the patient and her family. "She remembers long-term things, but her short-term is really affected," she says. "But when I give her the pregnancy news she claps and smiles each time and asks which month the baby is due. "It's very bittersweet."
15. Silver Linings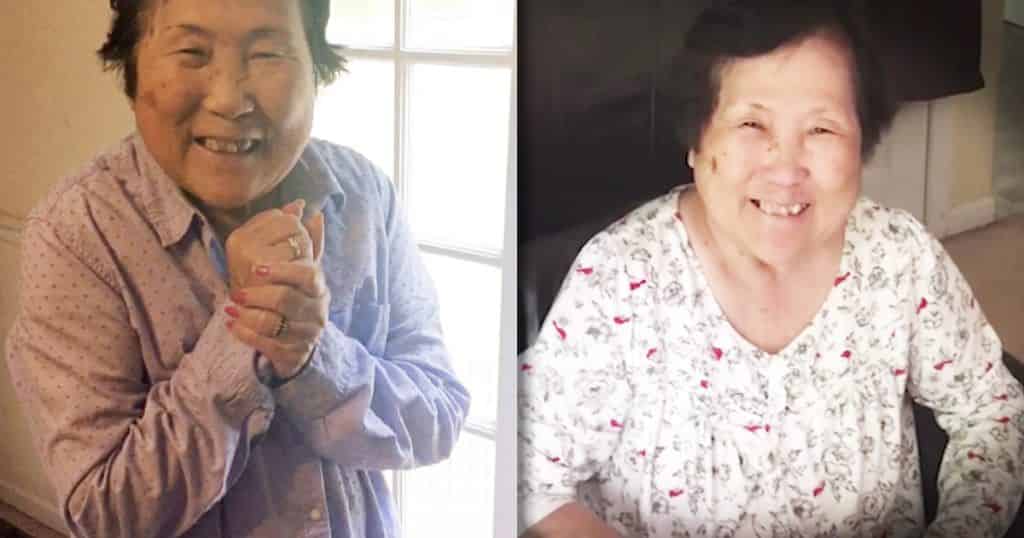 imgur.com
Her excitement in her expressions every time her daughter announced to her that she was pregnant helped to keep the family's sanity in place. Setuko's memory while getting worse and worse every day can still function to remember at least her husband and daughter. "It's hard," says Christie "But she still knows me and my dad, and I'm so thankful for that.". Read further to find out how she reacted the day her granddaughter was finally born!
14. Surprised Once More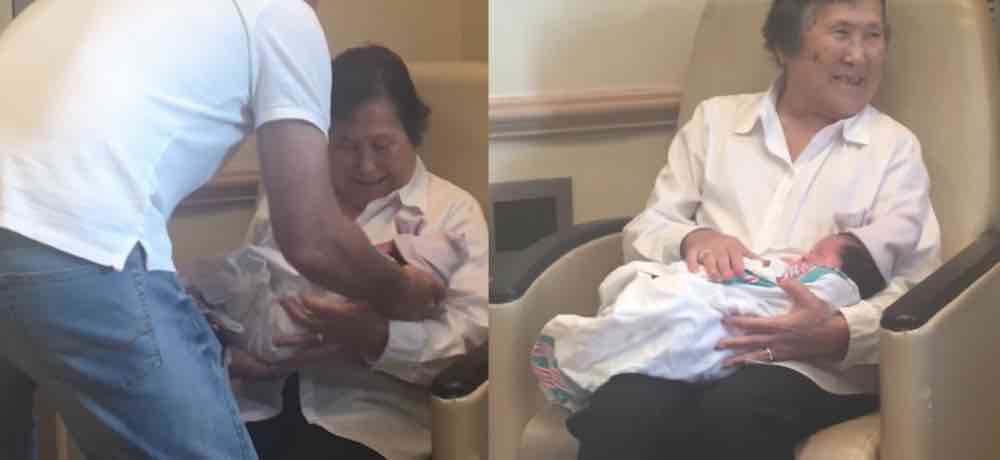 viral4real.com
Finally, 9 months have passed and Christie went to the hospital to give birth to her daughter Sadie! Of course, her mother was with them to the hospital though unable to understand why. She was ready to be surprised for one more time!
13. It's This My Granddaughter?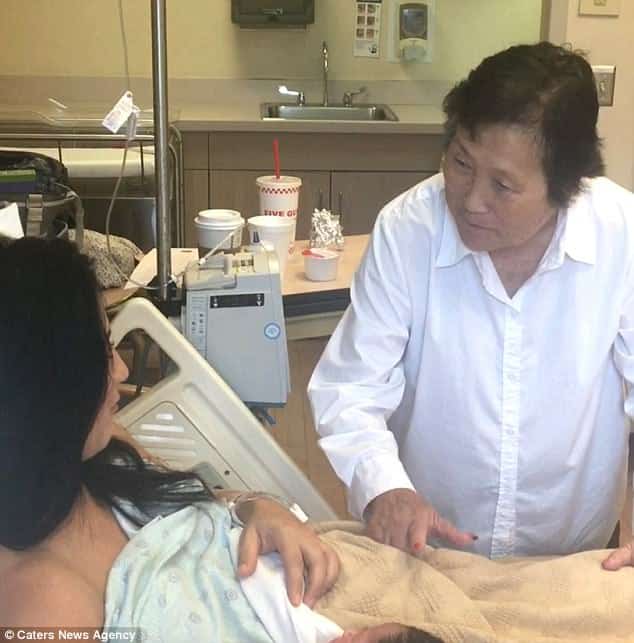 catersnews.com
Setsuko was introduced to her new-born granddaughter several times this day and as it was expected she forgot every single one of these first meetings. The joy on her face though was always the same and the surprise was real as she kept asking every time if Sadie was indeed her granddaughter!
12. Always There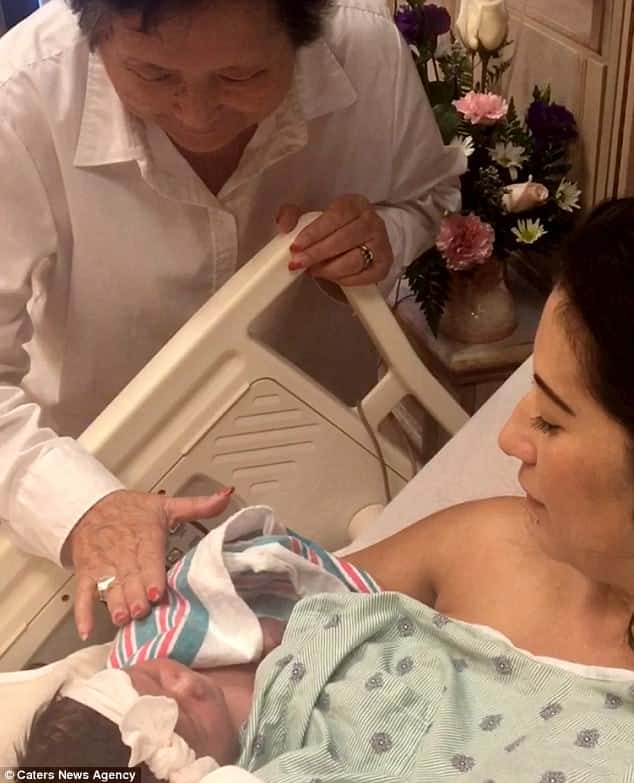 catersnews.com
Setsuko stayed in the hospital and kept asking the same questions every time only to be overly excited and surprised every single time. As it was time to leave the hospital Christie decided to do something extra for her mother!
11. Kept Meeting Her Grandaughter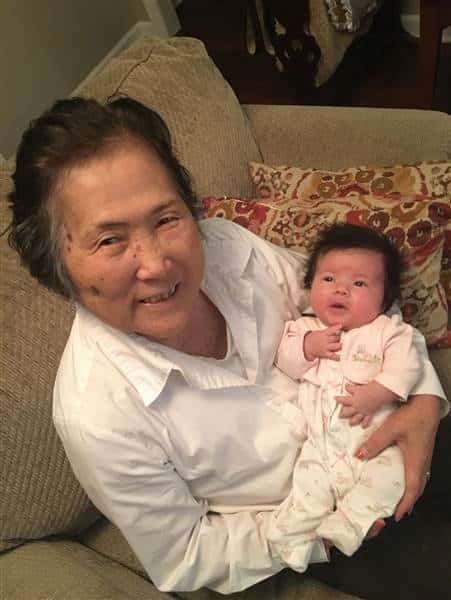 today.com
Christie watching her mother's reactions decided to introduce her baby every day as she did with the news about her pregnancy. Christie continued to film her mother's reactions and it was time for her to sum them all up and make a video. Little did she knew though that her video would break the internet!
10. Video Gone Viral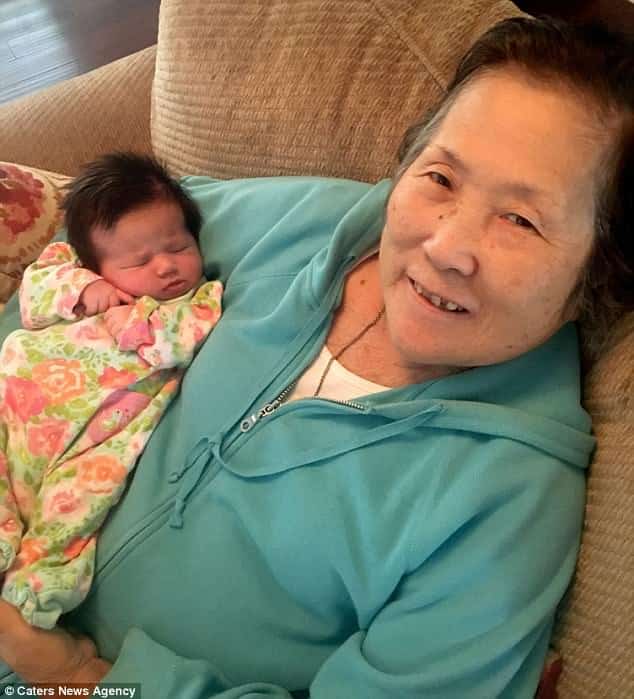 catersnews.com
Christie edited the video of her mother's reactions and convinced her father to let her upload it on youtube. It was an insta-hit and gone viral for several weeks as her heartbreaking story attracted more and more viewers every day. As Christie's story had gone viral she realized that she had the power to make an impact with it!
9. Gift To Her Daughter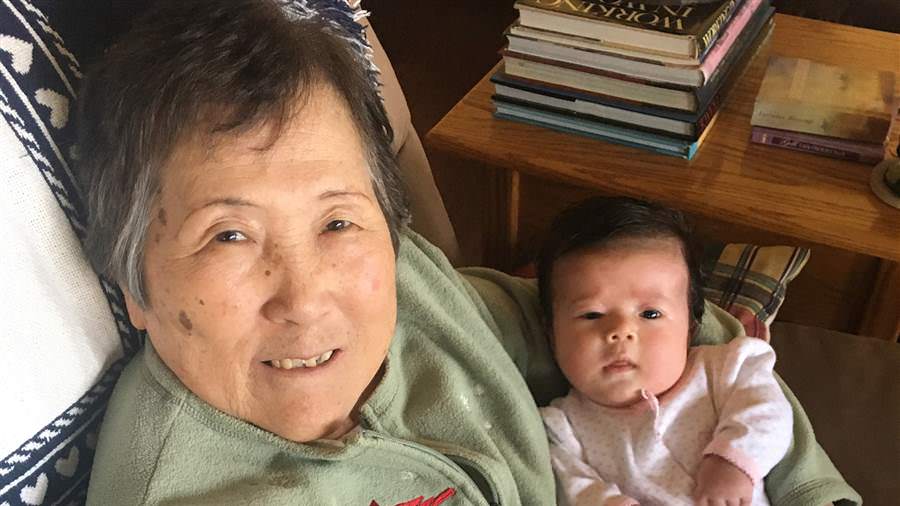 imgur.com
Christie at first wanted to make the video only for her family but after she published it she realized that she could inspire people all over the globe and really change something about this disease while giving her daughter a precious and invaluable gift "The original video I made so Sadie would be able to see how much her grandmother loved her and how excited she was for her to arrive," Stone said. "Originally, I filmed it just for us, because the likelihood of my mom still being around when my daughter is 18 is slim to none."
8. Improved Her Mood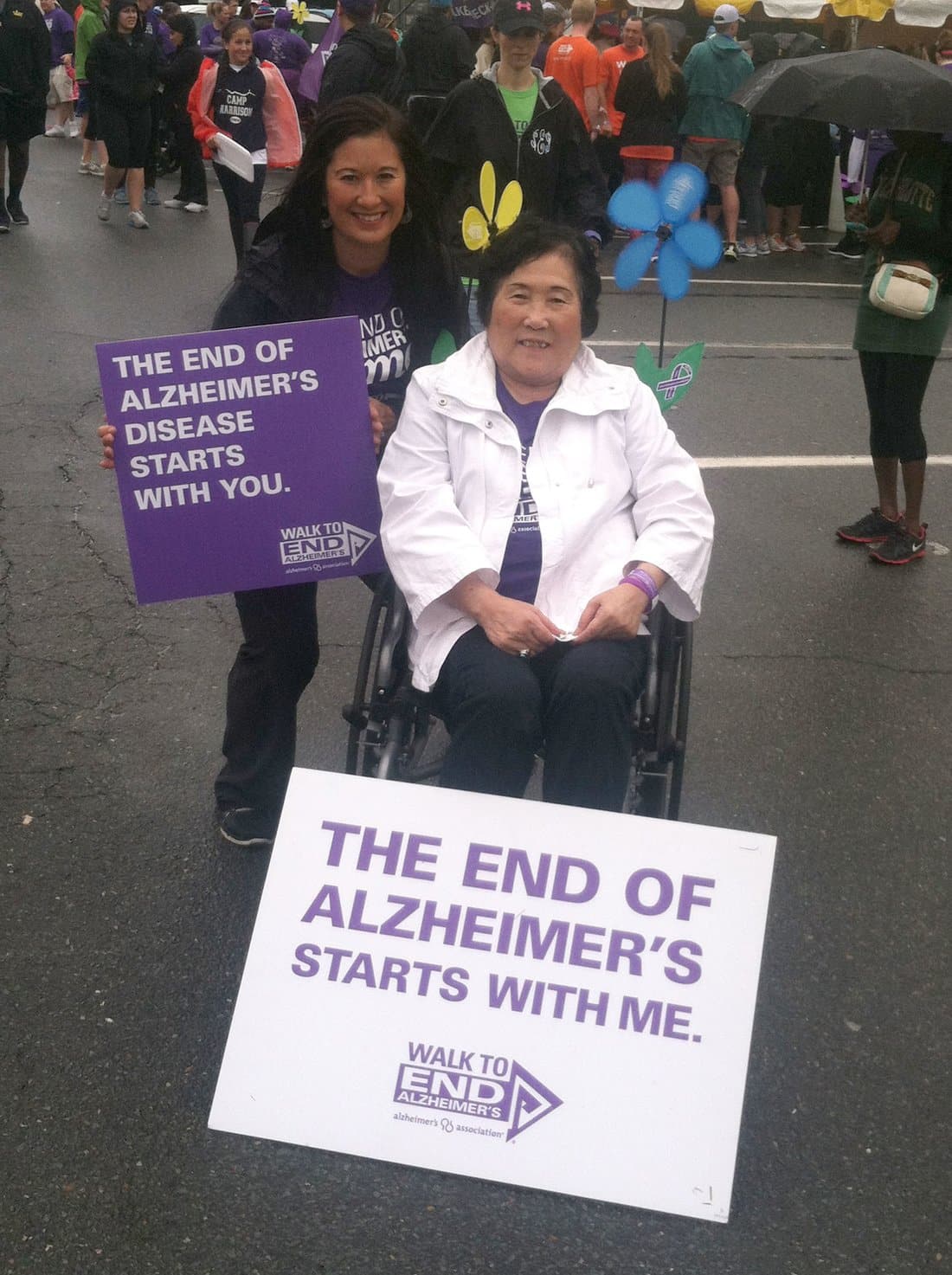 today.com
Sadie's arrival significantly improved Setsuko's mood as she was constantly falling in love with her granddaughter."My mom loves her," Christie says. "She was here for Thanksgiving and she said, 'Why can't I take the baby? I want to take her home?' It's put some pep in her step."
7. Sad But Not Sad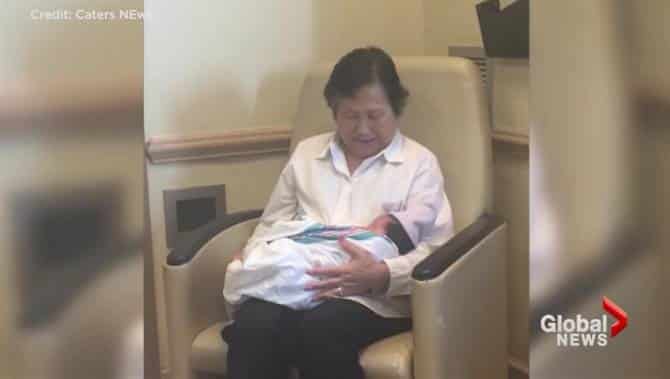 youtube.com
Christie described the situation as sad but not sad… "Her short-term memory is gone. Every time I say, 'Meet your granddaughter, Sadie,' she'll forget whose baby it is again five minutes later. She gets so excited all over again," Christie explained. It was these moments which made her decide that it was time for her to take into an advantage this situation and raise awareness about this disease.
6. Raising Awareness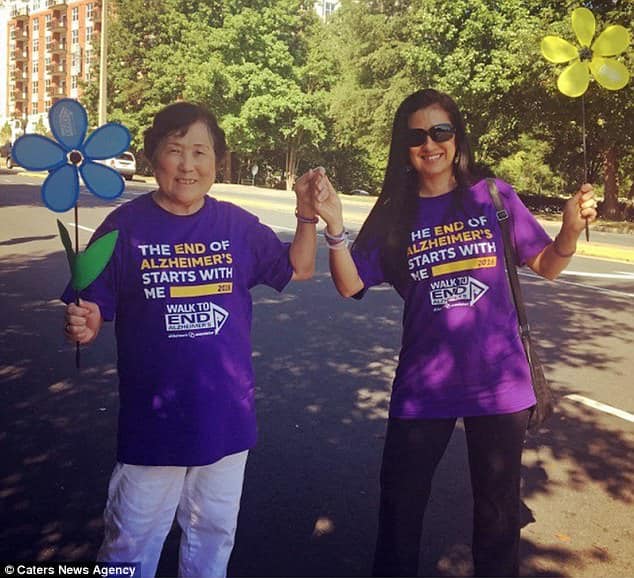 people.com
Christie understood the power of the attention her story had gained and began a rally to increase awareness of Alzheimer's disease. It was the least she could do for people who experienced the same problems as her. At this time we have to introduce another one important person to Setusko's life.
5. Setusko's Husband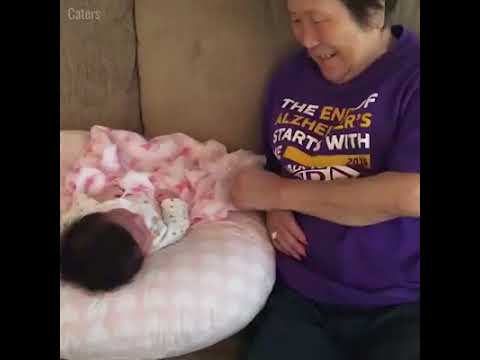 youtube.com
Setsuko was married to Bob who swore to be her full-time care-taker after she was diagnosed"They are still very much in love," Says Christie. "So it's been really hard on my dad to see her when she puts things from the refrigerator into cabinets and they spoil or she pulls open every drawer in the house. Sadie's arrival though made things easier for all of them!
4. Previous Problems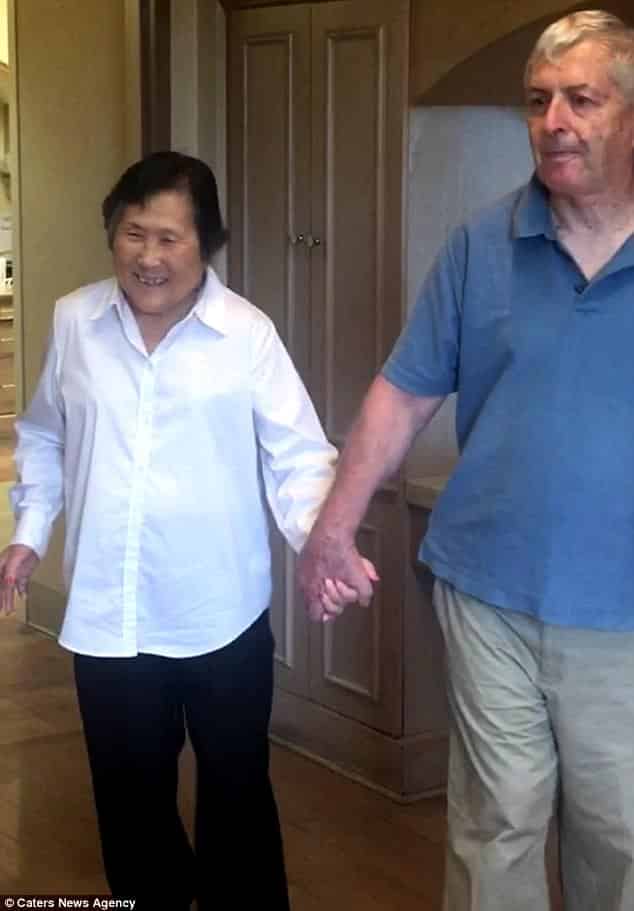 catersnews.com
Setusko's husband Bob was diagnosed with stage 4 colon cancer five years after his spouses' diagnosis. He was given only months to live and chemo was the only option for him. As it is expected Setsuko was kept out of this because it would be really hard for her to hear the bad news every day. Fortunately, her husband was declared cancer-free two years later.
3. The Things She Remembers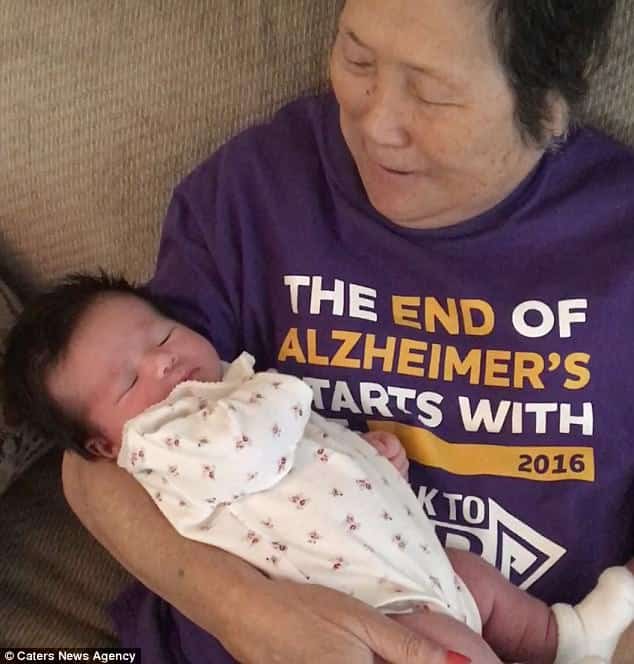 imgur.com
Setsuko was born in Japan and moved to the US after marrying Bob. Despite her illness, she seems to remember some aspects of her culture and she tried to pass them down to her granddaughter.
2. Old Japanese Song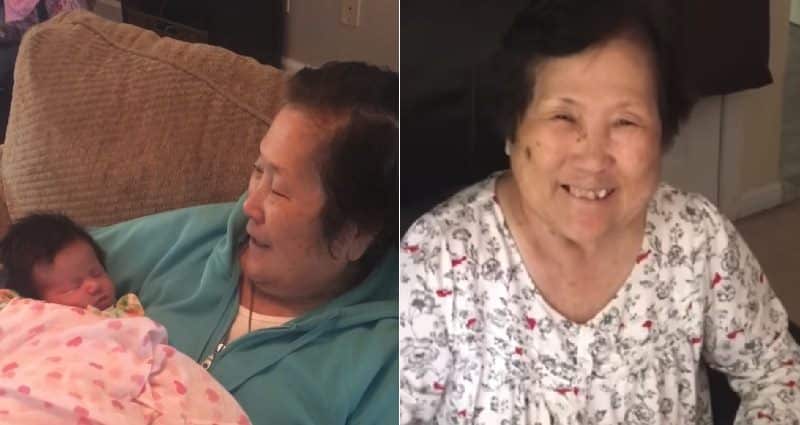 imgur.com
"She remembers the words to an old Japanese lullaby song called 'Donguri Korokoro' about an acorn and an eel, and sings it to Sadie," Christie said. "I only video the good moments, I don't video the bad moments – and there are plenty of bad moments."
1. Hopes For Normal Life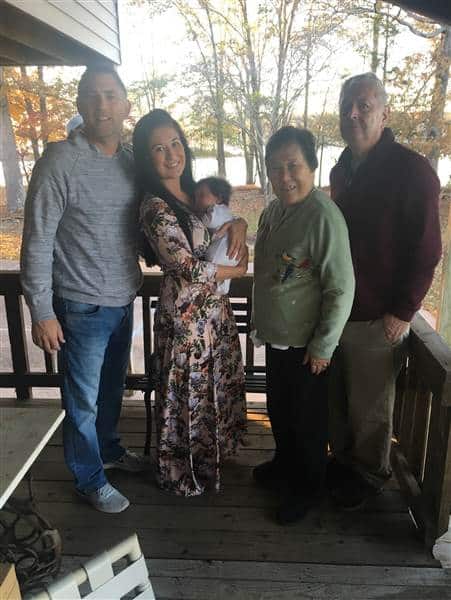 shared.com
It appears after all that patients with Alzheimer's disease can have some joy in their lives and the lives of those who care about them even if it is only for short periods of time. Nevertheless, Setsuko's story shows what extends can the love and bonding between mother and daughter reach.