Haven't seen anything cute in a while? Then you should definitely check out this adorable rescued baby monkey who has befriended a lot of animals while living in an animal sanctuary. Horace, a vervet monkey, came at Zimbabwe's Twala Trust Animal Sanctuary when he was only a baby. And he didn't just settle to make monkey friends. He has developed extraordinary friendships with all furry kinds, from kittens to dogs and deer. But his story began tragically, though.
20. A Tiny Orphan Monkey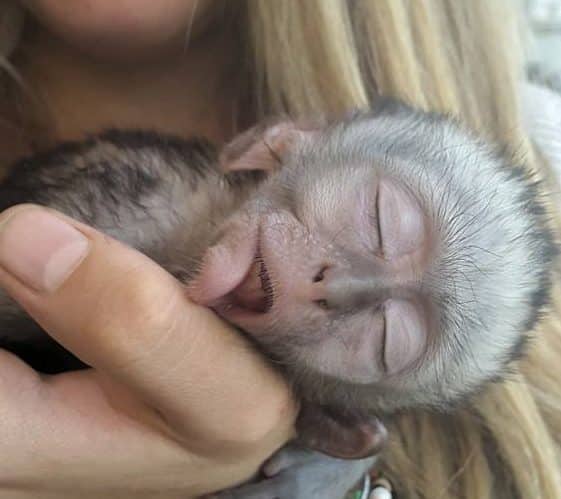 honesttopaws.com
Horace's mother has been hit by a car and so he became an orphan. He was terribly missing his mother and was very nervous when he got at the sanctuary. But remaining alone in the wild wasn't an option since he was too small to be able to take care of himself. But rescue was on its way, and Horace's life will soon change forever!
19. A Second Chance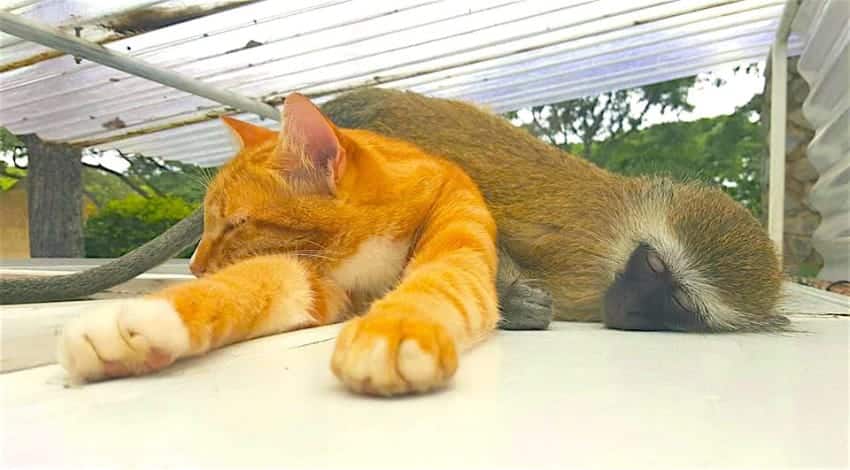 honesttopaws.com
At that age, Horace wouldn't have made it on his own. But at the sanctuary, he received all the attention and love of both the staff and the domestic or wild animals. Horas was in for a treat! Our favorite photo of him is #8!
18. Horace is the Best Cuddler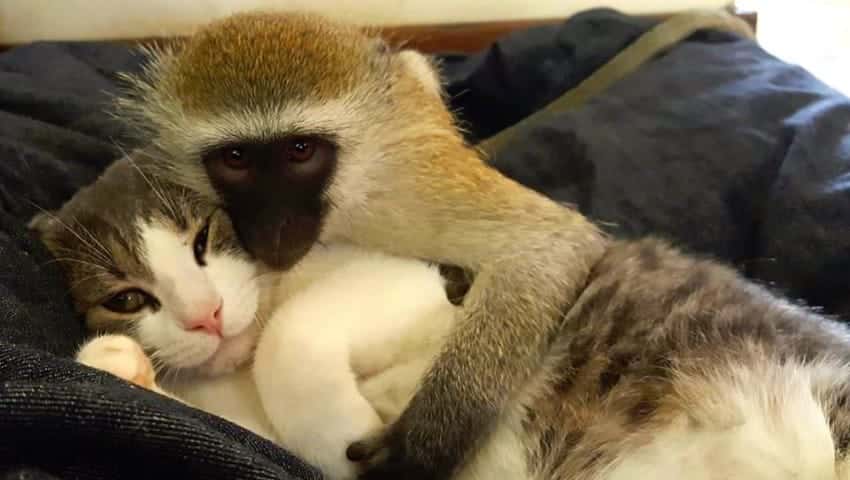 honesttopaws.com
Horace grew up and loved animals of all kinds. He liked to hang out with monkeys too, but he decided cats and dogs are way better. Prepare for over 10 photos of cuddles that will melt your heart!
17. Twala Trust Animal Sanctuary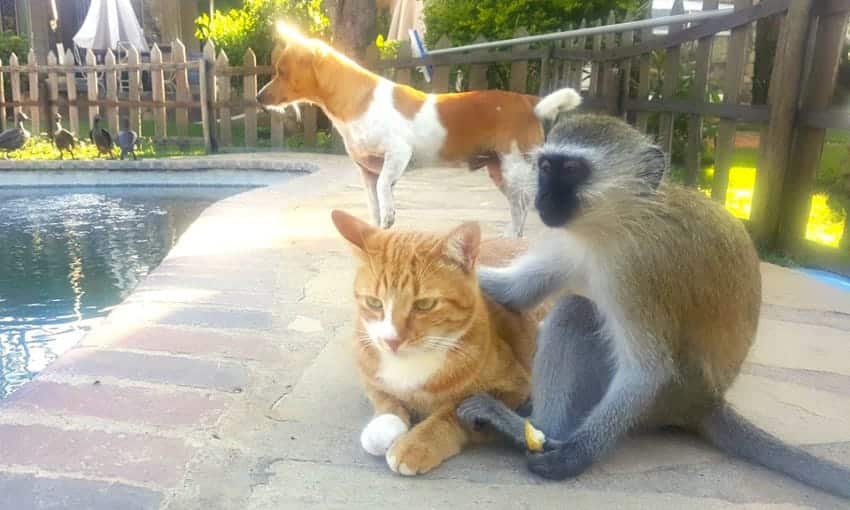 honesttopaws.com
This is definitely the best place for an orphan animal, and Horace looks grateful for his new best friends. He even likes to take photos with his new best friends, and by seeing how photogenic he is, we're not surprised that he even became an internet sensation.
16. Fitting In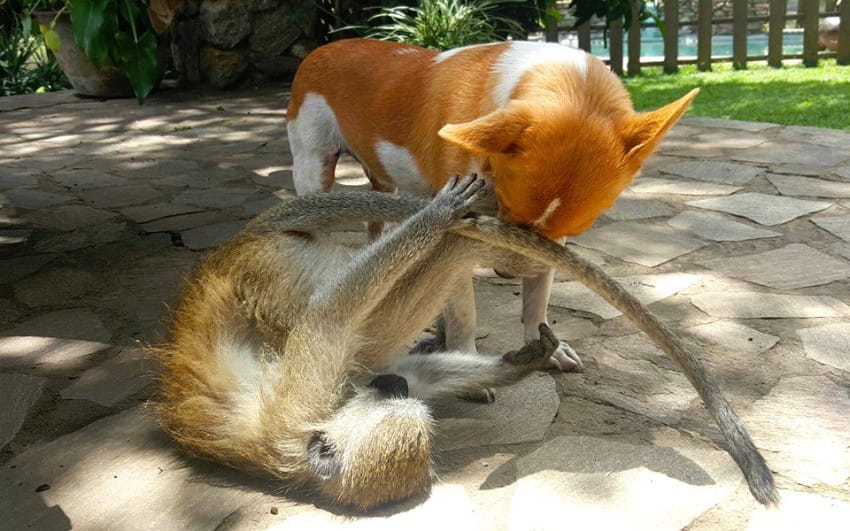 honesttopaws.com
With time, the shy and tiny vervet monkey became friends with other animals in the sanctuary and even started playing with them. He liked to nap with cats and even sleep in people's arms. See it for yourself in the next photos!
15. Making Furrever Friends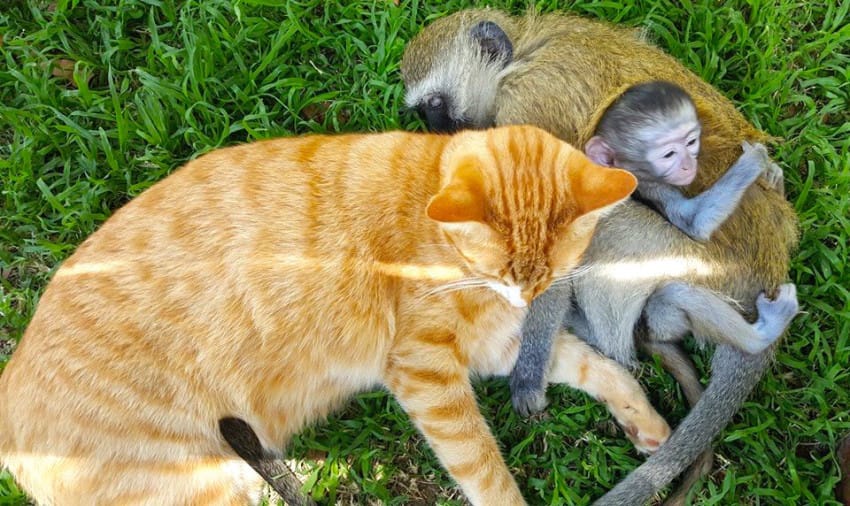 honesttopaws.com
Horace found a second chance in the sanctuary and it was time to enjoy his life with the new best friends he made. And it would only get better… 
14. Growing Up Together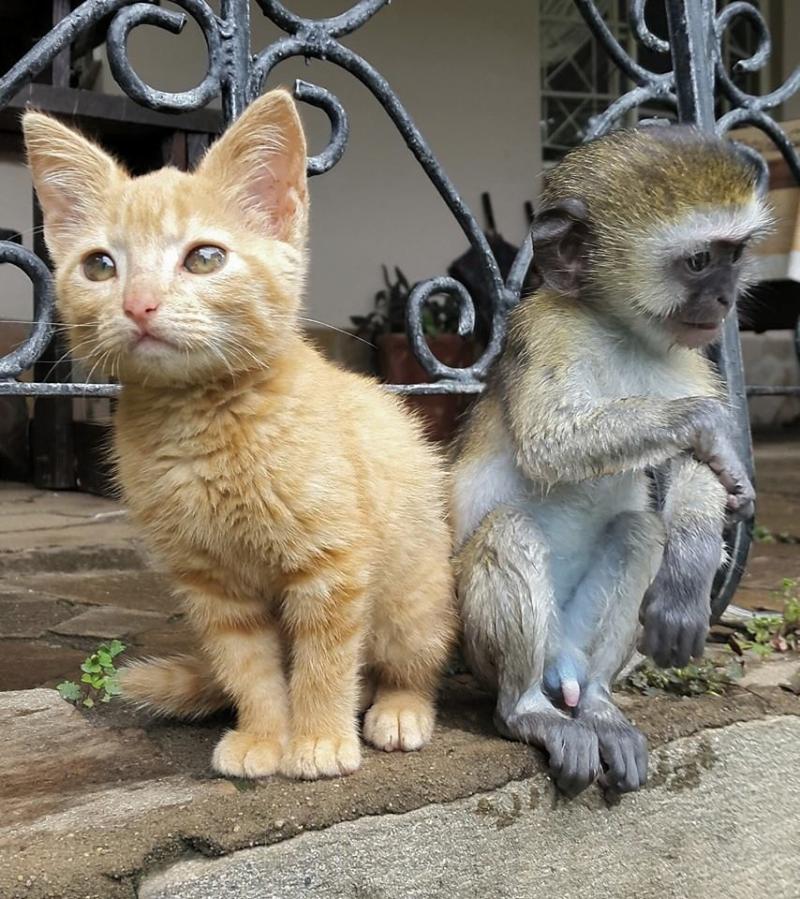 imgur.com
The sanctuary didn't have enough staff and animals had to be raised together. So, animals that wouldn't have met in the wild, were being around each other in the sanctuary. Bonds were created, and we're in awe!
13. A Shy Young Baby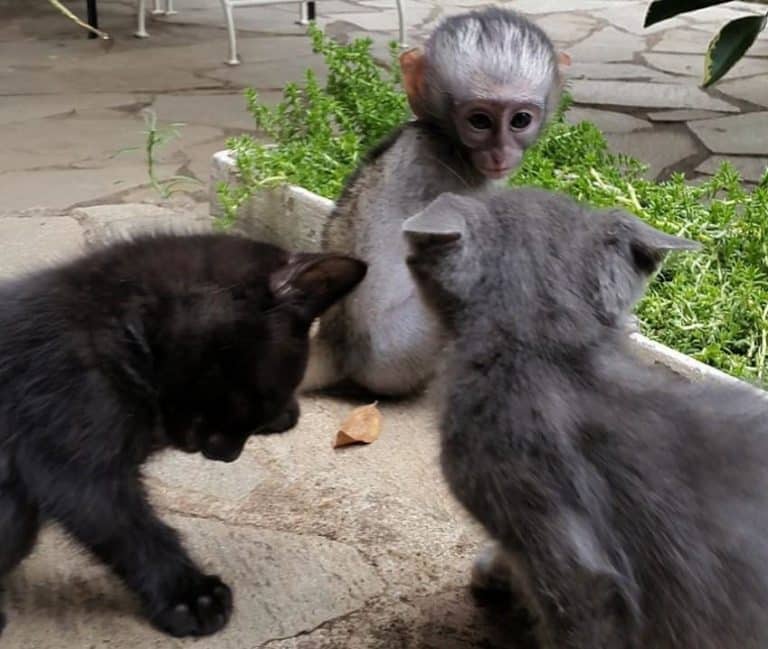 honesttopaws.com
At the beginning, he might have been a bit nervous about the other animals, but he grew surrounded by them and began to love snuggling with felines or even riding dogs! See it for yourself at #6!
12. He's an Adult Now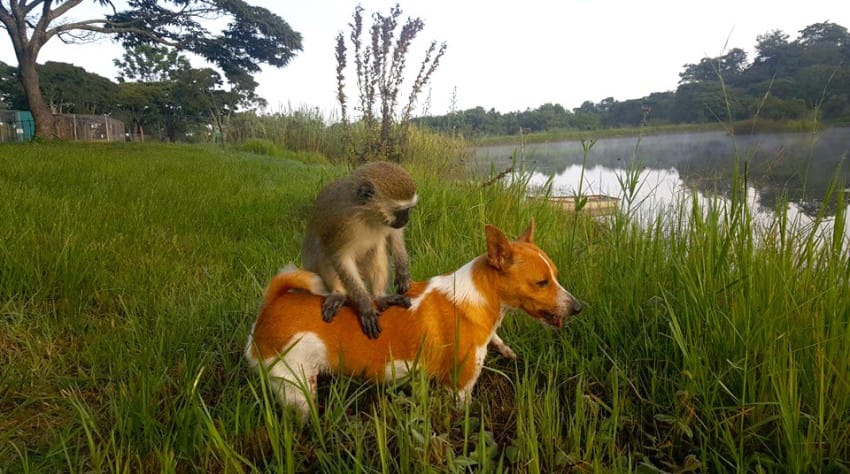 honesttopaws.com
Horace is now happy and a lot more confident than in his first days at the sanctuary. But even though he's an adult, it doesn't mean that he's not up to cause some trouble. Here's the proof…
11. Dog, the Best Monkey's Friends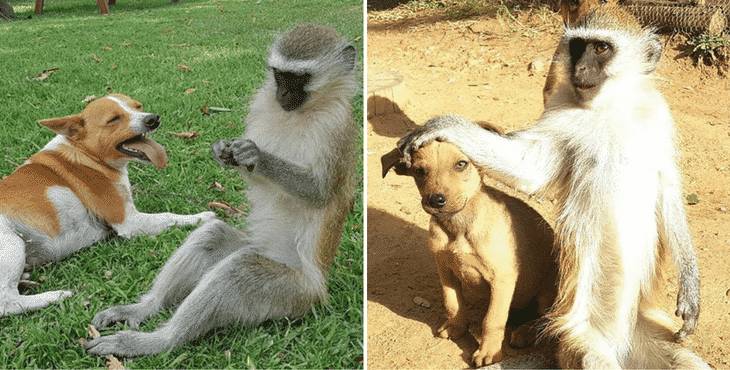 holidogtimes.com
Horace loves to spend time with his friends and cuddles them when they need it. And if he gets too tired, he gets a free ride and hangs out more with them. He also likes to spend time with other furry friends. Ready for more adorable photos?
10. Oh, Deer, You're so Cute!
honesttopaws.com
Horace is very busy all day and when night comes, he's not just going to get some rest. He's out there, while other monkeys are asleep. He's playing around the garden with the cats just so that he could go to nap with them in the middle of the day.
9. Horace Loves the Attention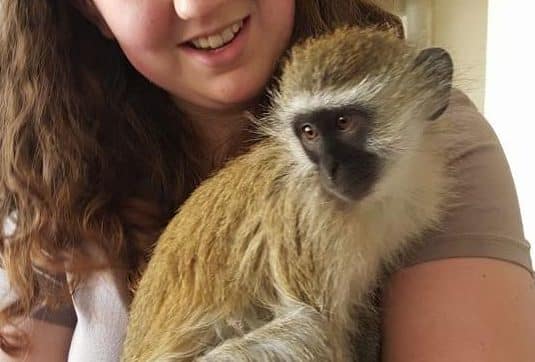 honesttopaws.com
Who wouldn't want to cuddle Horace? He's a special monkey that loves to bond with anyone who's willing to hug, play or run around the sanctuary.
8. Best Transportation
honesttopaws.com
After so much time of playing and running around, Horace gets tired. But his pals let him on their backs and gives him a ride. But cats are his favorite when it comes to nap time as you can see at #7 and #2.
7. Bare Necessities
goingviralposts.biz
Sara Carter, the founder of the animal sanctuary Twala Trust Animal Sanctuary, said that Horace 'runs around in the middle of the night, in the dark, with the cats', but midday naps are a must when you hang out with felines.
6. Play Time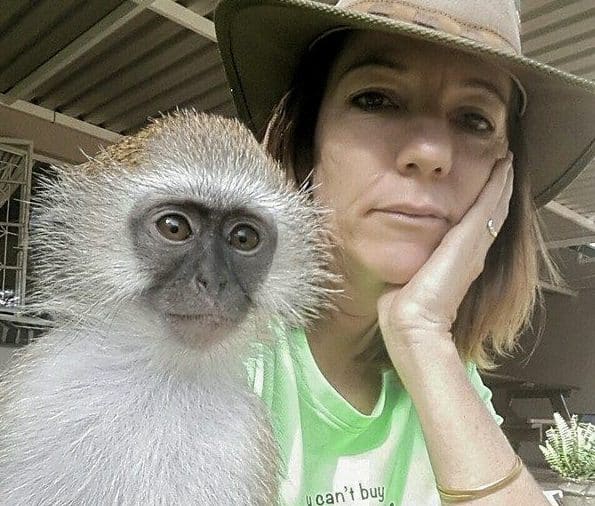 honesttopaws.com
Horace likes to make all animals welcome at the sanctuary and it looks like they're all having a blast. Sarah pointed out that Horace is such a character.
5. Monkey-ing Around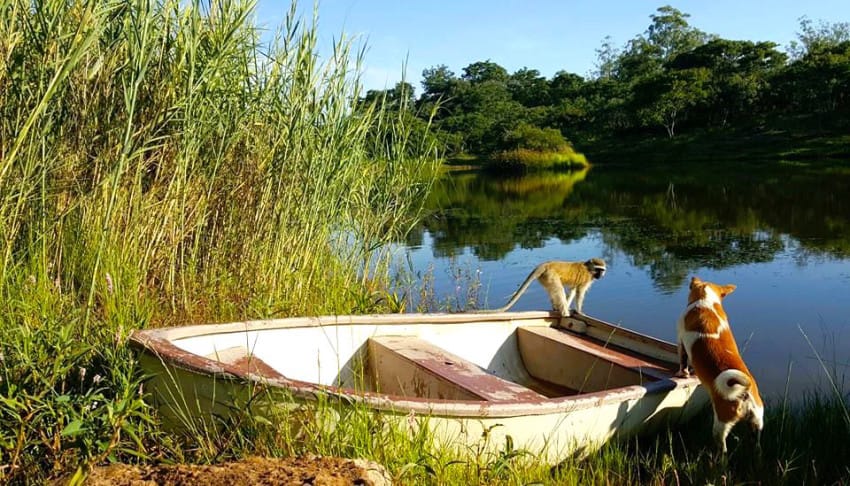 honesttopaws.com
The vervet monkey enjoys every second of it! He's also playing with dogs when he's feeling frisky. And he's the best at making other newcomers feel welcomed!
4. Horace is Everyone's BBF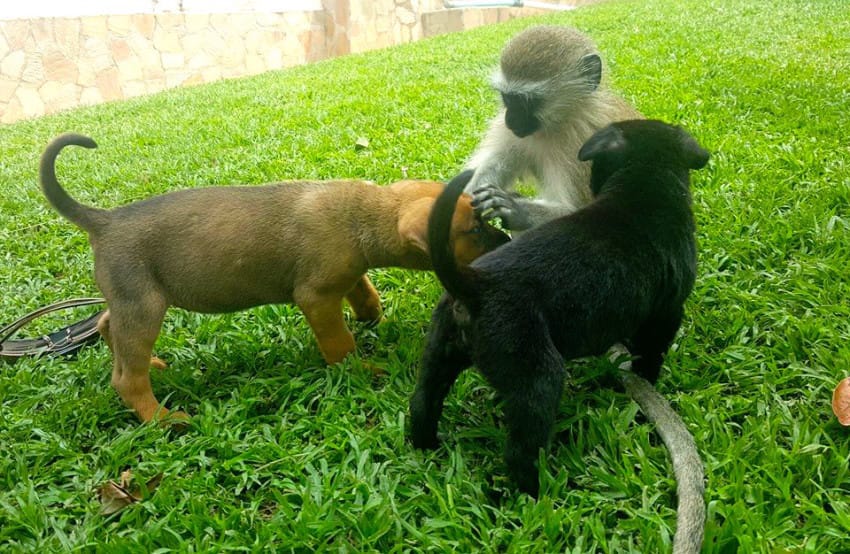 honesttopaws.com
This vervet monkey is the best furry friend anyone could possibly have. The sanctuary is heaven to all the orphans that needed help, and Horace is there to offer his companionship.
3. Tons of Monkey Hugs to Everyone
honesttopaws.com
We can't take this much cuteness! Horace is set on giving every one of his friends a big hug. And when he's done with this important task, he's taking naps with the new kittens.
2. Best Time Of His Life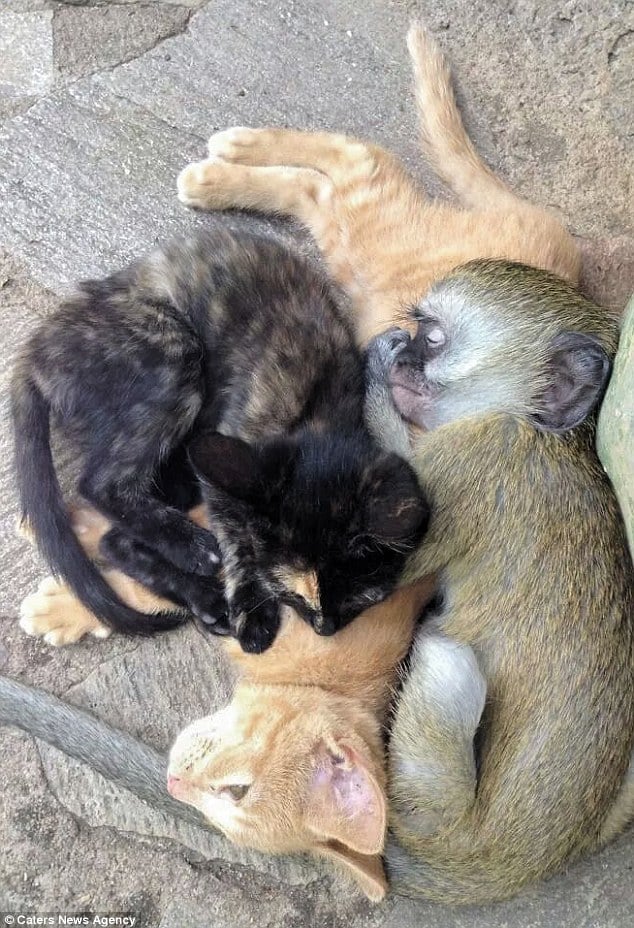 lifewithcats.tv
The little monkey grew up along his furry feline cats and puppy friends. He is now the one who welcomes all new animals to the sanctuary and takes his time to care for them.
1. A Loving Friend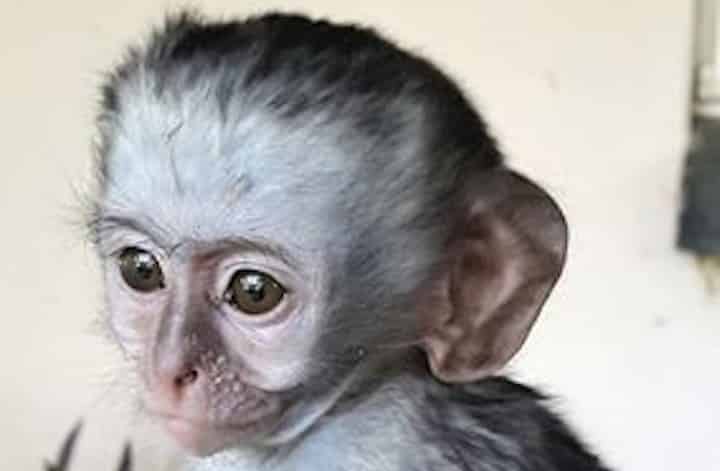 honesttopaws.com
Who wouldn't love to be Horace's friend and just spend all day long at the sanctuary? His life sounds heavenly and we wish we were there with him, just hanging around.